Five top balance transfer credit card offers for November 2019
*Disclaimer: Citi credit card product names have changed effective 20 Jan 2020 as following: Citi Clear Platinum is now Citi Clear; Citi Rewards Platinum is now Citi Rewards; Citi Signature is now referred to as Citi Premier; Citi Signature Qantas now known as Citi Premier Qantas.
Five top balance transfer credit card offers for November 2019
If you're looking to pay down a credit card debt faster or more easily, or if you're struggling with an existing balance, then a balance transfer card could offer you a solution.
How does balance transfer work?
Balance transfer credit cards offer you a honeymoon period of interest for debts you transfer to the card from other card issuers or lenders.
With a balance transfer credit card, you'll have a period of low or no interest, which means you can focus more on clearing the outstanding balance without spending so much on interest.
Are balance transfers easy to apply for and be approved for?
You still have to apply for a balance transfer offer and there's no guarantee you'll be approved. It's wisest to examine the offers that attract you the most and to pay attention to the providers' eligibility criteria.
If you don't fulfil all of these requirements, then you shouldn't apply for the card "just in case" as you'll waste your time and lessen your chances of being approved for more suitable cards. Spending time on a comparison site is the best way to narrow down your options before applying.
Here are five top balance transfer offers in November 2019 now listed on InfoChoice.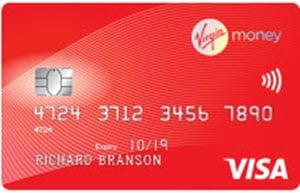 This card has 12 months zero interest and a 10 per cent cashback offer (capped at $100) on your eligible spend within the first three months after you're approved.
You can also pay only half of the usual annual fee – $49 rather than $99. There's no balance transfer fee and unpaid balances revert to the cash advance rate after 14 months. This offer ends on 2 December 2019.
New cardholders get zero per cent interest p.a. on your balance transfer for 26 months. You can transfer up to 80 per cent of your existing and approved credit limit from a non-Citi card.
There's a one-off transfer fee of 1.5 per cent of the balance you're transferring, but the annual fee of $199 is waived for the first year.
When it comes to the rewards, you can earn one Citi Point per dollar spent in Australia and overseas. This reward doubles to two CP per dollar on your Linked Diners Club Card. There are some nice little perks like free bottles of wine when you eat at restaurants within the Citibank Dining programme, free overseas travel insurance and retail cover. This offer ends November 30.
Another very attractive card, this offer gives successful applicants 22 months of zero per cent p.a. interest with no balance transfer fee. In addition to this, cardholders don't pay an annual fee if they spend a minimum of $6,000 on the card each year.
You can transfer up to 90 per cent of your existing approved credit limit onto this card, as long as it's from a non-HSBC card. As well as your zero interest period, there's the chance to earn lots of points on the HSBC Rewards Plus programme, two airport lounge passes each year and free domestic and international travel insurance. This offer ends on December 31 2019.
The ANZ Platinum Visa credit card has a 0% p.a. balance transfer rate for 18 months with a 2% Balance Transfer fee. This reverts to standard balance transfer rate, currently 20.24% p.a. The ANZ Platinum Visa is also offering a $0 Annual Fee for the First Year ($87 from year 2). This card also comes with Apple Pay and Google Pay.
The NAB Qantas Rewards Premium Visa credit card has a purchase interest rate of 19.99 per cent pa with an interest free period of up to 44 days.
The NAB Qantas Rewards Premium Visa has a zero per cent interest rate for balances transferred for the first six months.
This card is currently offering 30,000 bonus Qantas Points on a new NAB Qantas Rewards Premium Card when you spend $2,500 on everyday purchases within 60 days of account opening (Ts & Cs apply).
Reasons for making a balance transfer
There are lots of reasons for people to make a balance transfer, including:
Taking back control over finances
Reducing or clearing a debt more easily and rapidly
Making an overall saving on interest
Improving your credit rating, and
Moving over to a card that suits you better or has better perks.
The products compared in this article are chosen from a range of offers available to us and are not representative of all the products available in the market and influenced by a range of factors including interest rates, product costs and commercial and sponsorship arrangements
InfoChoice compares financial products from 145 banks, credit unions and other financial institutions in Australia. InfoChoice does not compare every product in the market. Some institutions may have a commercial partnership with InfoChoice. Rates are provided by partners and taken from financial institutions websites. We believe all information to be accurate on the date published. InfoChoice strives to update and keep information as accurate as possible.
The information contained on this web site is general in nature and does not take into account your personal situation. Do not interpret the listing order as an endorsement or recommendation from us. You should consider whether the information is appropriate to your needs, and where appropriate, seek professional advice from a financial adviser. If you or someone you know is in financial stress, contact the National Debt Helpline on 1800 007 007.