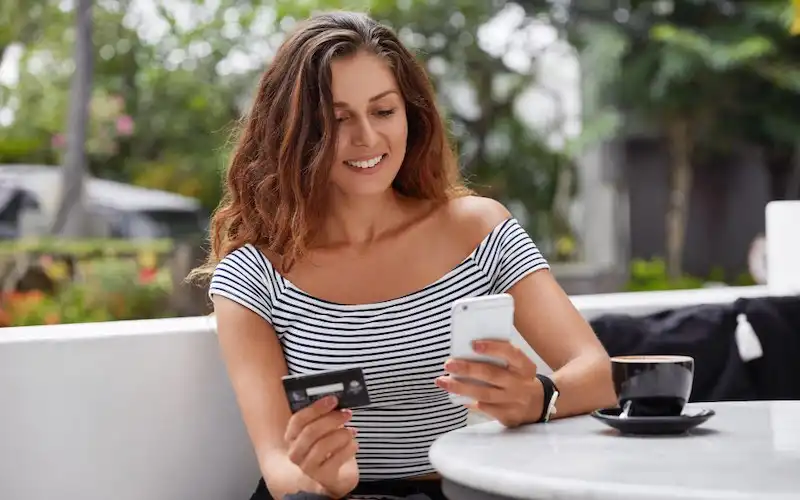 Growing numbers of Aussies are cutting up their credit card and choosing a good debit card linked to a great everyday transaction banking account. Now, for the first time ever, debit card spending has overtaken credit card spending.
What is a debit card?
Debit cards are Eftpos branded bank cards or Visa and Mastercard branded cards that are linked to your bank account. Visa and Mastercard debit cards will have the word "debit" printed clearly on the front panel. Some banks and credit unions offer 'multi-cards' which are branded with both Eftpos and Visa or Mastercard logos. At the shop, you can press the savings or cheque button on the payment terminal to pay for purchases using the all-Australian Eftpos network. Or you can choose the credit button with a Visa or Mastercard debit card to pay using your own money from your bank account. A Visa or Mastercard debit card can also be used to make Tap and Go and PayWave contactless purchases. Visa and Mastercard debit cards can also be used, like a credit card, to buy things online and overseas.
Australian first: Debit now more popular than credit
The Reserve Bank of Australia reports that the value of debit card transactions made in Australia overtook credit card transactions in November 2016. Debit cards now power 45 per cent of all card purchases, compared with 44.8 per cent on personal credit cards. Charge cards (like American Express charge card and Diners Club) and business credit cards have 10.2 per cent of the card market. Analyst Mike Ebstein said this is a dramatic shift in the way Australians spend money. The amount Australians used to spend on credit cards was about twice as much as their debit card spending, Mr Ebstein told Fairfax media this week. "It's been progressive, but it's been accelerating. -It's quite a dramatic shift."
Why is debit so popular?
Australian households have generally been reluctant to run up big debts on their credit cards since the global financial crisis in 2008. Meanwhile debit cards have become better and better. You don't need a credit card anymore to shop online, overseas, hire a car, book a hotel or make tap-and-go payments. A debit card means you can only spend the money you have yourself in your account. Unless you have approved an overdraft limit on your bank account, you can't go into debt with a debit card. Financial advisor Catherine Robson said using a debit card can be like going on a diet. "You go on a diet to protect yourself from obesity," said Ms Robson "You stop spending to protect yourself from debt!"
Finding a good debit card
To get a good debit card that works for you you need to find a great everyday transaction banking account. That means an account with:
Low or reasonable monthly fees or no fees (even better).
Low transaction fees
Plenty of options for making transactions - like BPay
Plenty of ATMs so you can get cash quickly
Plenty of branches if you like making over the counter transactions.
A good, easy to use Internet banking site
A good clear mobile phone banking app. Access to a mobile wallet, like Apple Pay or Android Pay.
And YES! You can find transaction accounts that pay a good rate of interest!
Infochoice lists more than 100 everyday transaction banking accounts now available from all of Australians significant banks, credit unions and building societies.
Here are some great accounts accounts that you may not have considered
Ubank's Ultra Account is a fully fledged transaction account that is now paying a maximum variable interest rate of 2.87 per cent.
Bank Australia Everyday Access account charges fees depending on the level of customer support you require.
National Australia Bank's Classic Banking account has no monthly fees.
Bankwest's Qantas Transaction Account gives you Qantas Frequent Flyer points based on your account balance.
ANZ Bank's Access Advantage account comes with Apple Pay.
You can compare more than 100 everyday transaction banking accounts now at InfoChoice. Source: InfoChoice.com.au