Great unsecured personal loans you can get quickly
Applying for a loan and then waiting for the funding used to take a week or more.
Now, however, lots of lenders can get your funds to you in a couple of days and in some cases hours or even minutes.
Unsecured loans can be particularly fast to be approved and funded because there's no assets to value and assess before they're accepted as collateral. Your approval (or rejection) is based mainly on your credit rating and your ability to repay the loan, two factors that the lender can examine very easily.
Which personal loans I can get today (or very quickly)?
The ANZ Fixed Rate Personal Loan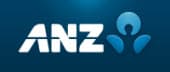 The ANZ Fixed Rate Personal Loan has an interest rate of 12.45 per cent (comparison rate 13.32 per cent) with a $10 monthly fee.
If you have an ANZ bank account, you could receive the funds the same day as your approval.
You can borrow anything from $5,000 to $50,000 for one to seven years and the application fee is just $150. This loan is suitable for self–employed people.
The Westpac Unsecured Personal Loan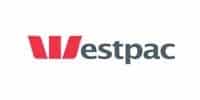 With this loan, you'll get a fixed rate of 12.99 per cent (14.14 per cent comparison) on amounts from $4,000 to $50,000 for one to seven years. If you're an existing Westpac customer you can get your funding the same day, whether you apply online or in–branch.
The Westpac loan lets you make overpayments and there's a monthly fee of $12, although existing Westpac customers may be eligible for discounts.
The Bankwest Unsecured Personal Loan
This loan charges an interest rate of 11.99 per cent (12.88 per cent comparison) on amounts from $5,000 to $50,000. There's an application fee of $195 and monthly fees of $8.
This is one of the fastest fast personal loans there is; you can get your funds the same day as you apply if you apply before 4.00pm (WST) and have three months' history of a salary in your bank.
The Wisr unsecured personal Loan – strong credit rating
Wisr is a non-bank online lender with 24 – 48 hour turnaround and funding on loan applications. Wisr is charging 8.50 per cent pa on 3-year fixed loans (comparison rate 12.48 per cent pa).
Fast loans with no security
If you're looking for fast cash loans, there are many options out there, but you'll need to have a good to excellent credit rating and a steady income. You must also be confident that you can repay the amount – which could be up to $80,000 with some providers – in seven years at the most.
What sort of loans should I be looking for?
Look for responsible lenders with reasonable interest rates. There are several different types of personal loan that you could be looking at, so if you know what you want and what your best options are before you hit up the comparison site, you'll save a lot of time.
Unsecured or secured personal loans
If your credit rating isn't great, you can always take out a secured loan instead of an unsecured one. It'll take longer to organise and fund, but you could get a lower interest rate.
Cash advances
Cash advances are useful for smaller amounts of money that you intend to pay back quickly. You simply withdraw the cash from an ATM with your credit card, but you'll be charged higher interest than you would be with regular purchases and there may also be a cash advance fee.
Cash advances are charged at a rate of 20 per cent by many credit cards.
Short–term personal loans
These can be dangerous because the rates are very high on smaller amounts – generally between $100 and $5,000.
An overdraft
An overdraft is another good option for when you need a small amount of money in a hurry. It's linked to your bank account and it allows you to use more money than is actually in the account.
Comparing fast personal loans
Now you know how to get a loan fast, you need to find the ideal one for you. Here's what you need to look at.
How much you can borrow
Personal loans vary between $3,000 and $80,000, with most being between $5,000 and $50,000. Short–term loans are usually for amounts smaller than $5,000. You need to be certain that you're borrowing enough for your needs.
Your repayment term
Unsecured and secured personal loans generally give you between one and seven years to repay them, but short–term loans usually have terms of less than one year.
How soon you'll get the funds
If you're in a serious hurry then you need to look for a lender that can fund you within an hour or two, whereas if it's pressing but not desperately urgent, a period of 24 to 48 hours might do the trick for you.
How much you'll pay in total
You'll need to look at the interest rates as well as the application fees and ongoing fees involved with each loan. The easiest way to do this is to use a loan calculator and do the maths.
What to watch out for
Overburdening yourself with debt
Only apply for as much as you need so you keep things to a minimum.
High fees and ongoing charges
The application fee and ongoing fees can bump up your total costs, so always factor them in to your calculations.
Applying
Once you've found your ideal loan, hit the "Go to site" button and start the application.
You'll need to be over 18, an Australian resident or citizen and have a regular source of income. Have your payslips or bank statements ready, as well as your email and other contact details.
The information contained on this web site is general in nature and does not take into account your personal situation. You should consider whether the information is appropriate to your needs, and where appropriate, seek professional advice from a financial adviser. If you or someone you know is in financial stress, contact the National Debt Helpline on 1800 007 007.