InfoChoice Review of Bank of Melbourne
Bank of Melbourne is a Westpac owned Victorian lender with a full suite of home loans, personal loans, credit cards, accounts and other banking products.
About the Bank of Melbourne
In 1989 the RESI Statewide Building Society was granted a banking license and listed on the ASX as the Bank of Melbourne. For ten years legendary Australian actor Jack Thompson urged Victorians to switch to the Bank of Melbourne and it worked. Bank of Melbourne carved out a 9.6 per cent share of the Victorian lending market and 11.6 per cent share of the deposit market. In 1996 Bank of Melbourne acquired Challenge Bank and operated 125 branches.
By 1997, Westpac had more than 200 branches in Victoria but a smaller market share of lending and deposits. Westpac's takeover proposal was accepted by shareholders and regulators and it took control of Bank of Melbourne in September 1997. In 2004 Westpac closed the Bank of Melbourne brand and moved all customers and branches to Westpac.
The brand was relaunched in 2011 with all St George Bank branches in Victoria rebranded to Bank of Melbourne.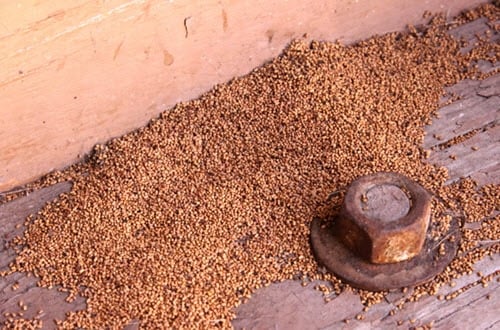 Is Bank of Melbourne a good lender?
Bank of Melbourne is owned by the Westpac group and offers a similar set of products and services to St George Bank and BankSA, two other state-based lenders owned by Westpac.
Bank of Melbourne complies with responsible lending laws and is a member of the Australian Financial Complaints Authority.
BANK ACCOUNT – SPECIAL OFFER – $50 cash back
Right now, until 16 January 2020, Bank of Melbourne is offering to deposit $50 into a new Complete Freedom everyday bank account for new customers to the bank.
Simply open a new Complete Freedom account, get your ID verified and deposit $500 into the account within 45 days and Bank of Melbourne will top up your account with an extra $50.
HOME LOAN – SENSATIONAL LOW RATE
Bank of Melbourne's Basic Home Loan has a discounted current variable rate of 2.99 per cent pa (comparison rate 3.01 per cent pa) for LVRs between 60 and 80 per cent. That equals a discount of 1.17 per cent pa off the Basic Home Loan standard rates with no package fee.
CREDIT CARD – ZERO INTEREST FOR 18 MONTHS
Bank of Melbourne's Vertigo Visa credit card is promoting a 0% pa interest rate for 18 months on balances transferred. There is no balance transfer fee. This card has a purchase interest rate of 13.99 per cent pa with up to 55 days interest free.
Check out all of Bank of Melbourne's accounts, cards and loan products or compare Bank of Melbourne with other home loans, credit cards or transaction accounts at InfoChoice.
The products compared in this article are chosen from a range of offers available to us and are not representative of all the products available in the market and influenced by a range of factors including interest rates, product costs and commercial and sponsorship arrangements
InfoChoice compares financial products from 145 banks, credit unions and other financial institutions in Australia. InfoChoice does not compare every product in the market. Some institutions may have a commercial partnership with InfoChoice. Rates are provided by partners and taken from financial institutions websites. We believe all information to be accurate on the date published. InfoChoice strives to update and keep information as accurate as possible.
The information contained on this web site is general in nature and does not take into account your personal situation. Do not interpret the listing order as an endorsement or recommendation from us. You should consider whether the information is appropriate to your needs, and where appropriate, seek professional advice from a financial adviser. If you or someone you know is in financial stress, contact the National Debt Helpline on 1800 007 007.