InfoChoice Review of ING Australia
ING DIRECT became Australia's first 'direct bank' in 1999 when Dutch parent ING Group launched an Australian subsidiary, headquartered in Sydney (pictured). A direct bank has no branches and delivers loans and products to customers directly via online channels.
In August 2017, ING DIRECT rebranded itself to ING and is Australia's fifth largest mortgage lender. ING is believed to have more than 1.7 million customers and about 500,000 transaction accounts now active.
ING provides home loans for owner occupiers and investors, savings accounts, everyday transaction accounts, term deposits and superannuation.
Is ING a bank?
ING Australia (previously ING DIRECT) is a foreign-owned bank licensed to operate in Australia. ING Australia is owned by one of the world's biggest banks, ING Group, based in The Netherlands. ING Group claims to be "the world's leading savings bank."
ING has about 1.7 million customers in Australia and is Australia's fifth largest home lender. In Australia, ING is "the most recommended bank" meaning that it has the highest net promoter scores of any bank. That is a measure of how willing customers are to recommend their own bank to their family and friends, as reported by Roy Morgan research.
ING does not have a full suite of banking products like credit cards and personal loans. ING focusses on savings and home loans. ING says simplicity is part of its success story.
You can see all of ING Australia's loan, account and term deposit rates at InfoChoice.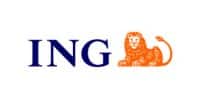 ING home loan rates
ING's lowest home loan rate is currently 2.89 per cent pa (comparison rate from 4.11 per cent pa) on all two-year fixed rates for owner occupiers.
ING has variable home loan rates starting from 2.99 per cent pa in December 2019 (comparison rate 3.02 per cent pa) for owner occupiers (P&I, LVR = 80%) on loans over $1 million.
Compare ING with other home loans at InfoChoice
ING savings account rates
The ING Savings Maximiser has a maximum variable bonus interest rate of 1.95 per cent pa and a base rate of 0.25 per cent pa.
ING pays the maximum rate when have a linked Orange Advantage transaction account with $1,000 deposited each month and make 5 transactions.
ING term deposit rates
ING's highest term deposit rate right now, in December 2019, is 1.70 per cent pa on six month terms.
ING allows you to set your own term. Pick a date you would like your term deposit to mature on (between 65 and 365 days from the beginning of the term) and set your own term deposit length.
Compare ING savings rates with other savings accounts and other term deposits in Australia.
The products compared in this article are chosen from a range of offers available to us and are not representative of all the products available in the market and influenced by a range of factors including interest rates, product costs and commercial and sponsorship arrangements
InfoChoice compares financial products from 145 banks, credit unions and other financial institutions in Australia. InfoChoice does not compare every product in the market. Some institutions may have a commercial partnership with InfoChoice. Rates are provided by partners and taken from financial institutions websites. We believe all information to be accurate on the date published. InfoChoice strives to update and keep information as accurate as possible.
The information contained on this web site is general in nature and does not take into account your personal situation. Do not interpret the listing order as an endorsement or recommendation from us. You should consider whether the information is appropriate to your needs, and where appropriate, seek professional advice from a financial adviser. If you or someone you know is in financial stress, contact the National Debt Helpline on 1800 007 007.