Saxo Capital Markets is a subsidiary of the Danish Saxo Bank, which was founded in 1992. In Australia its operations are regulated by ASIC as a share trading broker, based in Sydney since 2011.
Since its beginnings, Saxo Capital has been one of the top share trading solutions for traders and investors. The trading platform has great tools, and some of the lowest fees in Australia for global share trading.
What is an online share trading platform?
An online share trading platform is basically an exchange where people buy and sell shares, but from their computers or smartphones. Buyers and sellers are introduced electronically and there's no need to phone a broker or visit a trading floor in person. It makes trading faster and easier, especially for beginners and people who live remotely.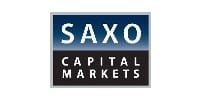 What are Saxo Capital's main features?
If you're looking for an online share broker, then read on to find out whether Saxo Capital is right for you.
The market data
If you open an account with Saxo Capital then you can use live market data to buy and sell shares. You choose which exchanges you want to trade on and subscribe (fees involved) to them through Saxo's own platform, which also gives you news and updates.
Market research and analysis
With Saxo Capital Markets, your account gives you access to the Stock Screener, which offers you fundamental data on stocks across 36 global exchanges. There's also home.saxo, a hub populated by other traders and experts, where you can get news and views.
You can use the platform's analysis tools to look at predictions and data on stocks and their movement to get an idea of what to invest in next.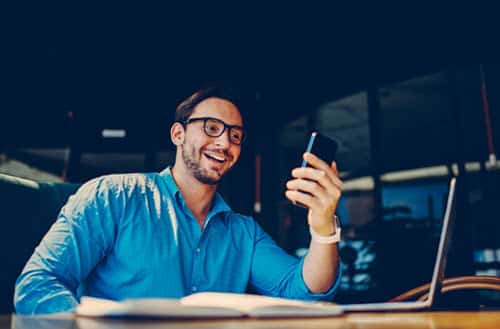 Saxo has two trading platforms
SaxoTraderGo is a user-friendly, web-based trading platform ideal for traders of all levels.
This is the platform for beginners, although everyone can use it. It's user-friendly and accessible, as well as mobile enabled.
SaxoTraderPROis desktop-based and is designed for professionals, with advanced trading tools and a fully-customisable UI.
The watchlist function
You can make watchlists in your Saxo trading account to keep an eye on any stocks you might fancy.
Which markets can I access through Saxo?
You can access almost 20,000 global stocks across 36 stock exchanges in established and emerging markets.
The available exchanges include the ASX, the London Stock Exchange, NASDAQ, the Hong Kong Exchange, the NY Stock Exchange and the Tokyo Stock Exchange.
Although you might be interested solely in trading for now, you're actually opening a multi-asset account with Saxo and you can trade various financial instruments, like Forex, bonds and futures.
You can also use margin loans or lines of credit to trade some assets, especially if you have bonds.
What is a margin loan / line of credit?
A margin loan or line of credit is when you take a loan (or line of credit) out against assets in your broker account.
Very often, the security is in the form of a bond, with you pledging a certain proportion of the bond's value as collateral. With the money raised, you can buy new shares, Forex, or ETFs, for example.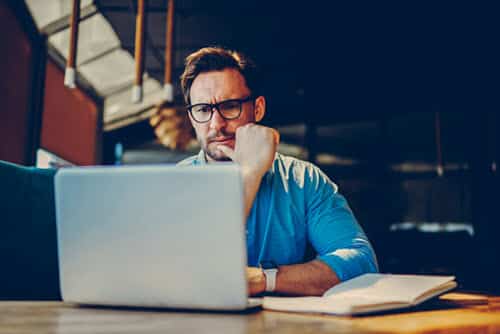 What sort of Saxo account can I get?
Depending on your circumstances, there are several different accounts you could get, including:
An individual account
A corporate account
A joint account
A sole trader account, and
An individual as trustee or corporate as trustee account.
Each different account has three levels available.
Classic; for retail share traders and investors, where the deposit is $3,000.
Premium; for active share traders and investors, where the minimum deposit is $50,000 and the account has a personal relationship manager.
Platinum; for high volume share traders and investors, where the minimum deposit is $1,000,000. The account offers VIP pricing, a personal relationship manager and a personal sales trader at the end of the phone.
What's Saxo trading customer service like?
You might not need to call customer services ever! The support centre has a huge list of FAQs and there's seminars, videos, articles, guides, quizzes and courses.
However, if you do need to talk to someone, there's phone or email support during office hours Monday to Friday.
Out of hours calls go to a group office.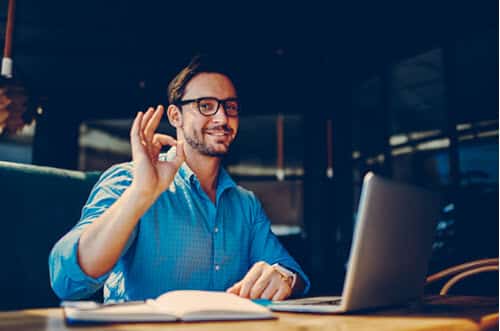 What are the Saxo trading fees?
Opening an account is free, but you'll pay brokerage fees for each trade.
These fees vary depending on the exchange you're using and also on how many trades you make each month, with active traders (more than 100 trades each month) paying less.
If you're using the ASX, you'll pay 0.10 per cent of the trade's value in fees, with a minimum of $6.99.
Active traders pay 0.07 per cent, with a minimum of $6.99.
How does Saxo online trading work?
You can pay by credit or debit card, by cheque or with an electronic funds transfer.
The funds have to come from an account that belongs to you as third-party funding isn't accepted due to anti money laundering laws.
The advantages of Saxo trading
You have global access - almost 20,000 stocks across 36 global exchanges.
Active traders pay less commission.
There's educational resources and trading tools so you can learn as you go along.
There's a low-risk account - Saxo Essential - which prevents you losing more funds than are available in your account.
The disadvantages of Saxo
Saxo Capital Markets doesn't support MetaTrader, the world's most popular platform.
How do I open an Saxo trading account?
Head here to visit the Saxo website, where you can apply. You can apply online or ask for a hard copy application form. You'll need to provide your personal details, proof of ID and also details of your net worth.
Compare Saxo with other platforms and other trading and financing options for investors at InfoChoice.
* The products compared in this article are chosen from a range of offers available to us and are not representative of all the products available in the market and influenced by a range of factors including interest rates, product costs and commercial and sponsorship arrangements
InfoChoice compares financial products from 145 banks, credit unions and other financial institutions in Australia. InfoChoice does not compare every product in the market. Some institutions may have a commercial partnership with InfoChoice. Rates are provided by partners and taken from financial institutions websites. We believe all information to be accurate on the date published. InfoChoice strives to update and keep information as accurate as possible.
The information contained on this web site is general in nature and does not take into account your personal situation. Do not interpret the listing order as an endorsement or recommendation from us. You should consider whether the information is appropriate to your needs, and where appropriate, seek professional advice from a financial adviser. If you or someone you know is in financial stress, contact the National Debt Helpline on 1800 007 007.