InfoChoice's Guide to Fast Personal Loans for new and existing customers in 2020
It is sometimes easier to get a fast personal loan from a payday lender or small loan provider like Wallet Wizard, MoneyMe, Sunshine, Nimble, Cash Converters and Ferratum. But these lenders often can charge high interest rates and fees on small amounts of cash.
Banks and bigger personal loan lenders will now accept and process applications for relatively small amounts, a few thousand dollars, from both existing and new customers.
If you don't have an established relationship with one of these lenders, then you could still approach them.
For example, CommBank and Westpac both offer same–day loans for new customers.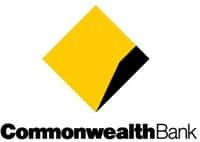 Commonwealth Bank accepts same–day loan applications from existing and new customers before 12.00 noon Monday to Friday. CommBank personal loan rates for variable rate personal loans start at 11.99 per cent pa (comparison rate 14.77 per cent pa) and fixed personal loans start at 13.90 per cent pa (comparison rate up to 16.03 per cent pa).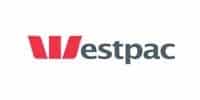 Westpac promises fast funding of personal loans for new and existing customers. Westpac's personal loan rates are currently set at 12.99 per cent pa (comparison rate 14.01 per cent pa).

Same–day loans for existing customers only
Other lenders only accept applications from people who already have accounts or relationships with them. These banks use the data and histories they have for customers to make their decisions about offering a same–day loan.
If you have a good track record with a lender like NAB or RateSetter, you can approach them for same – day funding.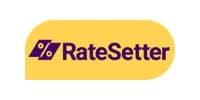 For new, existing and former loan customers, RateSetter offer low rate personal loans with rates currently start at 6.79 per cent pa (comparison rate 8.46 per cent pa). RateSetter offers personalised rates in about 1 minute, the application process is fast and online with no exit fees or early repayment penalties.
NAB have fast personal loans for existing customers with unsecured fixed rates starting from 10.69 per cent pa (comparison rate 13.56 per cent pa).
Small amount, short–term loan providers
There are several online lenders and pawn shop based lenders that offer smaller loans with short repayment periods of between 16 days and one year. These lenders can offer applicants amounts between $100 and $2,000, although some can go up to $5,000.
Lenders like Cash Converters, Wallet Wizard, MoneyMe, Sunshine, Nimble and Ferratum can charge high rates and fees on small amounts of money.
Centrelink can also provide loans that can be repaid by Centrelink beneficiaries.
Which lender will give me cash today?
If you're in a hurry and you have a good relationship with your bank then you could apply for an overdraft instead of a loan.
Very often, you'll have the facility made available to you within an hour, in your transaction account and you can draw out cash or use the money for card and online transactions.
What is an overdraft?
Overdrafts tend to be for smaller amounts, usually several hundred dollars at first, but you can often repay and redraw for an indefinite period as long as you don't abuse the facility.
Applying for a personal loan in–branch
If you're looking for 24–hour approval and funding, then applying at your bank or chosen lender's branch could see this happen.
You'll need to have your ID, bank statements and other financial documents with you so the lender can verify everything.
Tasmanian bank MyState Bank offers immediate decisions and same–day loans and overdrafts for anyone who goes into a MyState branch and applies. MyState unsecured variable personal loan rates start at 9.99 per cent pa (comparison rate 13.51 per cent pa).
A 24-hour unsecured personal loan