InfoChoice's Guide to Fast Personal Loans for new and existing customers in 2020
It is sometimes easier to get a fast personal loan from a payday lender or small loan provider like Wallet Wizard, MoneyMe, Sunshine, Nimble, Cash Converters and Ferratum. But these lenders often can charge high interest rates and fees on small amounts of cash.
Banks and bigger personal loan lenders will now accept and process applications for relatively small amounts, a few thousand dollars, from both existing and new customers.
If you don't have an established relationship with one of these lenders, then you could still approach them.
For example, CommBank and Westpac both offer same–day loans for new customers.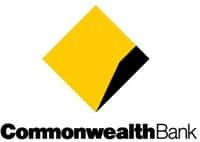 Commonwealth Bank accepts same–day loan applications from existing and new customers before 12.00 noon Monday to Friday. CommBank personal loan rates for variable rate personal loans start at 11.99 per cent pa (comparison rate 14.77 per cent pa) and fixed personal loans start at 13.90 per cent pa (comparison rate up to 16.03 per cent pa).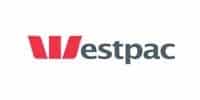 Westpac promises fast funding of personal loans for new and existing customers. Westpac's personal loan rates are currently set at 12.99 per cent pa (comparison rate 14.01 per cent pa).

Same–day loans for existing customers only
Other lenders only accept applications from people who already have accounts or relationships with them. These banks use the data and histories they have for customers to make their decisions about offering a same–day loan.
If you have a good track record with a lender like NAB or RateSetter, you can approach them for same – day funding.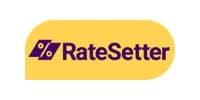 For new, existing and former loan customers, RateSetter offer low rate personal loans with rates currently start at 6.79 per cent pa (comparison rate 8.46 per cent pa). RateSetter offers personalised rates in about 1 minute, the application process is fast and online with no exit fees or early repayment penalties.
NAB have fast personal loans for existing customers with unsecured fixed rates starting from 10.69 per cent pa (comparison rate 13.56 per cent pa).
Small amount, short–term loan providers
There are several online lenders and pawn shop based lenders that offer smaller loans with short repayment periods of between 16 days and one year. These lenders can offer applicants amounts between $100 and $2,000, although some can go up to $5,000.
Lenders like Cash Converters, Wallet Wizard, MoneyMe, Sunshine, Nimble and Ferratum can charge high rates and fees on small amounts of money.
Centrelink can also provide loans that can be repaid by Centrelink beneficiaries.
Which lender will give me cash today?
If you're in a hurry and you have a good relationship with your bank then you could apply for an overdraft instead of a loan.
Very often, you'll have the facility made available to you within an hour, in your transaction account and you can draw out cash or use the money for card and online transactions.
What is an overdraft?
Overdrafts tend to be for smaller amounts, usually several hundred dollars at first, but you can often repay and redraw for an indefinite period as long as you don't abuse the facility.
Applying for a personal loan in–branch
If you're looking for 24–hour approval and funding, then applying at your bank or chosen lender's branch could see this happen.
You'll need to have your ID, bank statements and other financial documents with you so the lender can verify everything.
Tasmanian bank MyState Bank offers immediate decisions and same–day loans and overdrafts for anyone who goes into a MyState branch and applies. MyState unsecured variable personal loan rates start at 9.99 per cent pa (comparison rate 13.51 per cent pa).
A 24-hour unsecured personal loan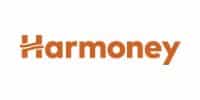 Online lender Harmoney has personal loan rates personalised to your credit score. Right now, Harmoney rates start from 6.99 per cent pa (comparison rate 7.69 per cent pa). Harmoney says it can fund many loans within about 24 hours.
How to compare personal loans
Fast loans and same–day loans might seem like an easy option – after all, you get the funds within hours, but these products need the same considerations and require the same responsibilities as any other.
Fast doesn't mean throwaway, so think about these following factors when you're comparing the market:
Your financial situation
Can you afford the repayments on the amount you're planning to borrow? Use a loan calculator to work this out.
Fees and other charges
Do you know what, if any, set–up or maintenance fees there are with the loan? These fees all add to the total cost of the loan, so examine the comparison rate as well as the basic interest rate, as this factors in any additional fees.
Is the loan interest–bearing or fee–based?
Some short–term lenders charge interest on their products while others charge flat fees on them. These structural differences can make it harder to compare, so be aware of them and group similarly structured loans together.
Does the lender need financials immediately?
You'll almost certainly need to upload or enter information on your financial situation during the application, so make sure you have payslips, bank statements and so on handy or your application could be delayed.
Why do you need the loan?
Same–day loans are often urgent, but there's a difference between paying for dental work and paying for a weekend away with your drinking buddies. Only one option means you're out of pain with no regrets… Do you really need the money?
The features
Can you make early repayments or clear the balance without penalties? Is the interest fixed or variable? Do you get discounts on other products from the same lender?
How fast you get approved and your loan gets funded may depend on your particular circumstances and which bank handles your bank account.
You can compare personal loans in Australia at InfoChoice.
The products compared in this article are chosen from a range of offers available to us and are not representative of all the products available in the market and influenced by a range of factors including interest rates, product costs and commercial and sponsorship arrangements
InfoChoice compares financial products from 145 banks, credit unions and other financial institutions in Australia. InfoChoice does not compare every product in the market. Some institutions may have a commercial partnership with InfoChoice. Rates are provided by partners and taken from financial institutions websites. We believe all information to be accurate on the date published. InfoChoice strives to update and keep information as accurate as possible.
The information contained on this web site is general in nature and does not take into account your personal situation. Do not interpret the listing order as an endorsement or recommendation from us. You should consider whether the information is appropriate to your needs, and where appropriate, seek professional advice from a financial adviser. If you or someone you know is in financial stress, contact the National Debt Helpline on 1800 007 007.