The ANZ Frequent Flyer Black Visa credit card might well be Australia's favourite credit card, or at least one of the most desired credit cards. Banks don't usually let on their commercial results on individual cards, loans and products, but research by InfoChoice indicates that plenty of Aussies are searching for information about ANZ's leading card offering.
-This is a popular, well-regarded credit card,-- said Vadim Taube, CEO of leading Australian financial comparison website InfoChoice.com.au.
-Our data shows that tens of thousands of Australians are looking online, and on InfoChoice, for information about the ANZ frequent flyer cards, and the Frequent Flyer Black Visa card in particular.--
This is possibly the premier ANZ card and is probably one of Australia's favourite credit cards.--
If you're looking for a new card deal, this InfoChoice complete review of the ANZ Frequent Flyer Black credit card could help you compare it with others in the market.
Get thousands of Qantas frequent Flyer points
You'll get 100,000 Qantas Frequent Flyer points just for signing up and spending $4,000 within the first three months with this card which is ANZ's highest points promotion.
You'll also get a discount on your Qantas Club membership (up to $497), two complimentary lounge invitations a year and a 24/7 personal concierge, as well as free travel and purchase insurance. There's also $200 cashback and access to various ANZ exclusives.
-The Frequent Flyer Black Visa is ANZ's highest QFF points promotion.--
ANZ's platinum level version of this card is one of Australia's highest earning QFF linked credit cards and the Black is not far behind.
The nuts and bolts
This card has up to 55 days interest-free on purchases, with a standard variable interest rate of 20.24 per cent pa on purchases, cash advances and balance transfers for a $425 annual fee.
The Frequent Flyer Black Visa has a minimum credit card limit of $15,000 and up to nine additional card holders (an annual fee of $65 applies to each additional cardholder).
In a nutshell
This ANZ Black has some brilliant perks and if you're a regular traveller who likes to make the most of their QFF points, you'll get opportunities with this card.
Your sign-up bonus alone could take two of you from Sydney to Helsinki and you have a concierge to help you with your booking!
You'll also get complimentary overseas travel and medical insurance, as well as interstate flight inconvenience cover and rental excess cover. Your purchases also have extended warranty, a best price guarantee scheme and 90-day purchase security.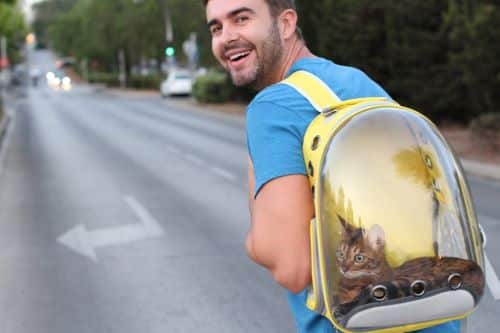 Going into more detail
The rewards
What is the QFF points earn rate for ANZ Black?
The first thing you ask if you're a frequent traveller is -What is the QFF points earn rate for ANZ Black?--
The good news is that it's 1 point per dollar on eligible purchases up to $7,500 in each statement period (month).
Over $7,500, this goes down to half a point per dollar, but you can earn an extra point per dollar on selected Qantas services and products while you're in Australia.
You'll also get your introductory bonus QFF points if you spend $4,000 on eligible purchases within the first three months of card approval, with the points being credited to you within three months of you hitting the target.
Ineligible purchases include:
Fees
Cash advances and cash - equivalent transactions
Transactions related to gambling, and
ANZ credit card insurance.
Discounted QFF membership
You can save up to $99.50 on your membership and once you're in, you can choose how you want to redeem your points. There's a Classic Flight Reward, upgrades or Points Plus Pay Flights, for example.
Of course, you can also redeem your points for wines, car hire, hotels or Qantas Insurance. Then, there's the Qantas Store, where you can buy premium coffee machines, baby and child equipment or smart TVs.
How frequent flyers benefit
The ANZ Frequent Flyer Black is designed for frequent flyers, helping those always on the move to feel more comfortable and happier.
Does ANZ give me Qantas Club Lounge Access?
This card nets you two free lounge invitations a year, as long as you're on a Qantas or Jetstar flight. Valid for a year after issue, you can order them from your ANZ concierge and then enjoy free access to a Qantas Club or Qantas-operated international business lounge.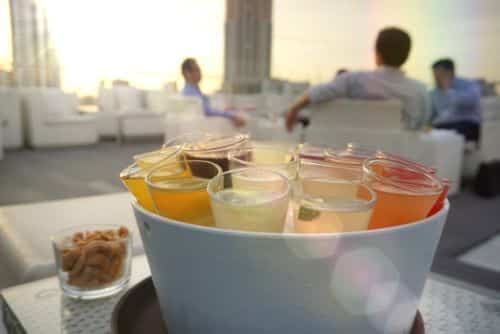 You also get unlimited access to any participating lounge outside Australia through Véloce World. Lounges include Singapore and London.
Discounted Qantas Club membership
If you love your visits to the Qantas Club lounge and want access to that luxury whenever you want, you can invest in Qantas Club membership with the discounts on offer as an ANZ Frequent Flyer Black cardholder.
If you can't resist the Qantas Club lounge, then you can buy a discounted membership with your card - $464 a year instead of $540 - with no joining fee (saving you $399).
Your round-the-clock personal concierge
Any time of the day or night, this service is there to help you with hotel bookings, restaurant reservations and other travel services, at home and abroad. Your concierge can even suggest trip itineraries for new cities or gift ideas for your family.
The extras
Exclusives by ANZ
You'll be able to get into invitation - only events via Exclusives, including sports events, gigs, lifestyle and food experiences. Previous offers and events include a House of Dior exclusive dinner and exhibition viewing and an Australian Open Ultimate Experience (2018), including a meet-and-greet with Martina Navratilova.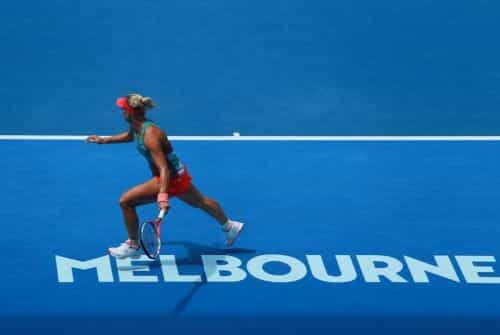 Complimentary insurance
The ANZ Frequent Flyer Black card offers extra peace of mind when it comes to travelling and shopping.
Extended warranty insurance
You'll get double the manufacturer's warranty on big personal and household purchases for an extra 12 months.
Best price guarantee scheme
If you buy personal goods in Australia then find them on sale (in print) from another store within 25km and 21 days, you can claim back price differences of more than $75 and less than $300.
90-day purchase security insurance
This covers you for loss, theft or accidental damage on many personal items that you might buy for three months afterwards.
Overseas travel and medical insurance
You'll save up to $720 on insurance as a couple or family for a standard annual international multi-trip policy (underwritten by QBE).
Interstate flight inconvenience travel
For interstate travel on holidays of up to 14 days.
Rental excess cover
This reduces the excess you may have to pay when you hire a car from a major Australian car rental provider.
To sum it all up
This is an attractive card with plenty of QFF points on offer and compares well to similar offerings on the market.
The annual fee on this card is $425, but new cardholders will get $200 cashback if they hit their $4,000 spending target within three months.
The interest rate is 20.24 per cent, so purchases not paid off within the interest-free period will add to the costs of this card.
Compare credit cards from Australia's major banks, credit unions and other credit card issuers, or just compare credit cards with rewards like frequent flyer points at InfoChoice. You can also compare low rate credit cards and/or platinum and gold level cards.
The information contained on this web site is general in nature and does not take into account your personal situation. You should consider whether the information is appropriate to your needs, and where appropriate, seek professional advice from a financial adviser. If you or someone you know is in financial stress, contact the National Debt Helpline on 1800 007 007.