Afterpay is part of a new wave of 'Buy now, Pay later' apps and online wallets that is sweeping the world.
Afterpay allows you to buy goods or services now and pay for them later. You buy or collect goods and services from participating businesses, then pay in four equal instalments instead of upfront.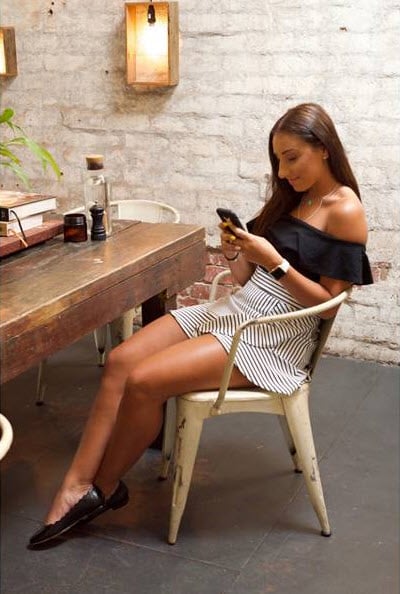 Afterpay works like a traditional lay-by service, except that you usually don't have to wait until you've paid the final instalment to get the item.
Retailers and service providers pay fees to Afterpay while buyers pay nothing, if all goes well.
Afterpay has a relatively easy five-minute sign-up process and app. You need to link Afterpay to a Visa or Mastercard credit card or debit card. You can't link your Afterpay account directly to your bank account, except via a Visa or Mastercard debit card. And you can't use BPAY, direct debit, American Express or Pre-Paid cards with Afterpay.
Afterpay says 90 per cent of users link their account to a debit card.
-Afterpay is a great Aussie fintech start-up that is taking the world by storm,-- said Vadim Taube, CEO of InfoChoice.
-Afterpay has millions of loyal users who love the service and use it regularly to make purchases, pay for services, medical bills and treatments and manage their spending.--
Is Afterpay a debt? Or is it credit?
Afterpay works like lay-by, except you get the goods or services up-front. Shops and businesses pay fees to Afterpay and consumers pay no interest or fees unless they are late with their payments.
Technically, Afterpay is short-term credit with no interest and lasting for less than 62 days, so is not regulated by the National Credit Code, according to Legalvision.com.au.
Nevertheless it is a contractual obligation for you to make four payments to Afterpay.
Afterpay assesses your ability to make the four repayments and usually wants to see at least 25 per cent of the purchase price sitting in your account on the day of the purchase. In the first six weeks of using Afterpay, users may be limited to small purchases.
Many Afterpay users link to their credit card so a lot of Afterpay purchases can end up costing interest if the costs are simply passed through to your credit card debt.
Afterpay accounts are paid over six weeks or a maximum of 56 days. Credit cards usually offer up to 55 days interest free, so if your Afterpay repayments are coming from your credit card you may well be paying interest.
Are there other 'Buy now, Pay later' services, like Afterpay, in Australia?
Yes, there is a growing number of competitors for Afterpay, like ZipPay and Openpay. More are expected to come into the market soon.
ZipPay gives you more control over your repayments than Afterpay does, while Openpay has longer plans and higher spending limits.
-Afterpay, and other 'Buy now, Pay later' services like Zip and Openpay, are attractive to young people, low income earners and people looking to manage their spending,-- said Vadim Taube.
-There is no initial credit check, sign-up is quick and easy and they enable consumers to take home expensive items they may not otherwise be able to afford.--
Afterpay is very popular with young shoppers like Jessica from Melbourne.
-I've used Afterpay with much success and have never been hit with any of the fees,-- Jessica told InfoChoice.
-It has been an especially great way to purchase items that are on sale or that I've needed for my business that I haven't had the immediate cash to purchase otherwise.--
Openpay targets an older, family-oriented demographic who want to manage their spending and their cash flow.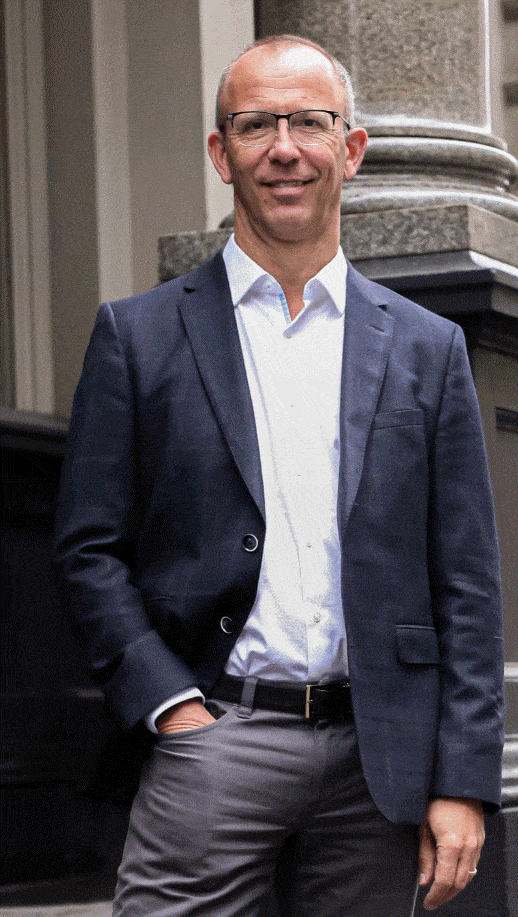 -We have a more nuanced approach to 'buy now, pay later' than some of our competitors,-- Openpay CEO Dr Michael Eidel told InfoChoice."
-We're not primarily a source of funding for our customers, we see ourselves as more of a budgeting tool for people who earn their own money, have a family, a home, a car, a pet, etc and are looking for ways to manage those everyday expenses.
-Our main points of difference are flexibility and longer plans,-- said Dr Eidel.
-We're not primarily a source of funding for our customers, we see ourselves as more of a budgeting tool for people who earn their own money, have a family, a home, a car, a pet, etc and are looking for ways to manage those everyday expenses.
-Customers can tailor plan amount and length to their individual needs. For example, customers can choose a plan from two - 36 months and limits up to $20,000 - with no interest.
-Our customers also have the ability to change their instalment payments as they need - with no additional fees.--
Openpay is offered by Bunnings and many automotive repairers and health insurance funds whereas Afterpay is offered by many retail and online brands and retailers favoured by Millenials
How many Australians use Afterpay?
Afterpay is an Aussie start-up success story. 3.1 million people have joined up to Afterpay since the company launched in 2014. Afterpay is headquartered in Melbourne and now operates in the USA, UK and New Zealand as well.
Anyone over the age of 18 is eligible for an Afterpay account. There is no complicated forms or credit checks required for Afterpay.
We signed up to Afterpay in less than five minutes! There was one slightly confusing point in the process but that was quickly overcome: Afterpay signs you up and gives you an account before you have nominated a password or bank account and before you have clicked on a link in a verification email or typed in a verification code from a mobile phone text message.
But you'll quickly find, like we did, that you can't do much with your account until you complete those steps.
Does Afterpay affect my credit rating?
Yes, Afterpay can impact your credit rating or lower your credit score, even though it is not an interest-bearing debt product, like a credit card or a loan. You are entering into a contract with Afterpay to make four payments, but they are not extending credit, so you won't have endless forms, ID checks and approval processes.
Afterpay can impact your credit rating if you miss payments, rack up late fees and, basically, use it to manage, or mismanage, your finances.
-People who use Afterpay need to know that late fees are high,-- said Vadim Taube.
-So that's a great encouragement to be responsible and not mis a payment.--
-About 17 per cent of Afterpay's revenue is from late fees and charges, which is a very high rate,-- said Vadim.
But the good news is that you have to make a real effort to mismanage Afterpay. Afterpay tell you when they are taking payments from your card and check your account before approving a purchase.
If you haven't used Afterpay before, you may find that the app won't let you make large purchases at first. And Afterpay won't let you make a purchase until you have successfully paid off your last purchase.
Openpay and Zip will also treat your request to make a big purchase carefully. Because if you don't make your repayments to your 'Buy now, Pay later' service, you can be reported to a credit reporting agency and your credit score or credit rating will suffer.
Openpay's CEO, Dr Michael Eidel said they may access your credit report if you want to make a big purchase.
-We have rigorous technology in place to ensure we're vetting each and every customer that signs up for a plan. Our technology draws on both internal and external data, performing ID checks to ensure customers can afford the amount and lending terms they've signed up for.
-For significant purchase amounts we seek consent from the customer to conduct an evaluation of their request which may include gaining access to their credit file - we then assess their request based on the information received from this,-- said Dr Eidel.
What happens if I miss an Afterpay payment?
When you buy something using Afterpay, the app splits the price into four payments. You pay the first payment on the day you buy the goods or services. The remaining three payments are scheduled two weeks apart. So, six weeks after you have made the purchase you have paid it off, with no interest.
If you miss an Afterpay payment you won't be able to use Afterpay again until you settle the account. But that's just the start of the pain. Afterpay has fairly high late fees (compared to the price of the purchases). The maximum fees you could be charged for late payments to Afterpay equal 25 per cent of the purchase price to a maximum of $68.
A failed payment will attract a $10 fee. Afterpay will try again to make the payment the next week and if there is still insufficient funds available, a further $7 fee is charged. An unpaid Afterpay account can be referred to a debt collector.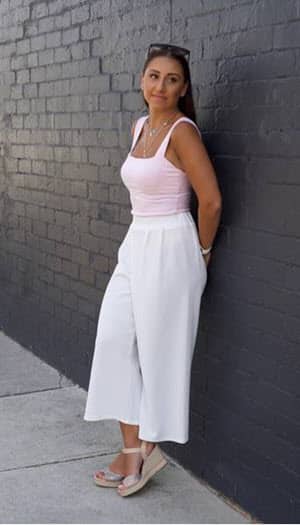 -As long as you monitor the payments, I think it's a really responsible way to shop,-- said Jessica.
-I diarise them and set alarms so I can ensure the funds are in my account ready to be debited.--
If you are racking up late fees, you may be better off using a low-rate credit card for bigger purchases said Vadim Taube.
-Or a credit card with a 55-day interest free period could also be cheaper in the long run because Afterpay accounts must be repaid within 56 days anyway,-- said Vadim Taube.
What are the risks of Afterpay?
All kinds of credit come with risks says Fiona Guthrie, chief executive of the Financial Counselling Association, who thinks government should step in a set more stringent rules for the buy now, pay later sector.
Fiona says Buy Now Pay Later services have high late fees and can be dangerous for impulse spenders.
The Australian Securities and Investments Commission says one in six will become overdrawn, have delayed payments or be paid with borrowed money, like a credit card.
A senate committee heard from Afterpay and others from the Buy now, Pay later sector last year and issued recommendations about possible regulations to govern this emerging market.
-We look forward to working with ASIC, the Government, consumers and industry on a suitable regulatory framework and to achieve the best possible outcomes for our customers, including through continued innovation and improved data sharing,-- Afterpay said in a statement.
What are the benefits of Buy Now, Pay Later services like Afterpay?
95,000 people per week are signing up to Afterpay and other Buy Now, Pay Later services. 1.5 million Americans have signed up to Afterpay since the Aussie start-up launched in the USA in 2018. Afterpay is a phenomenon and is encouraging copycat competitors.
90 per cent of Afterpay users have their account linked to their debit card, not a credit card, so they are not racking up debt says Afterpay.
Jessica says using Afterpay has saved her paying credit card interest.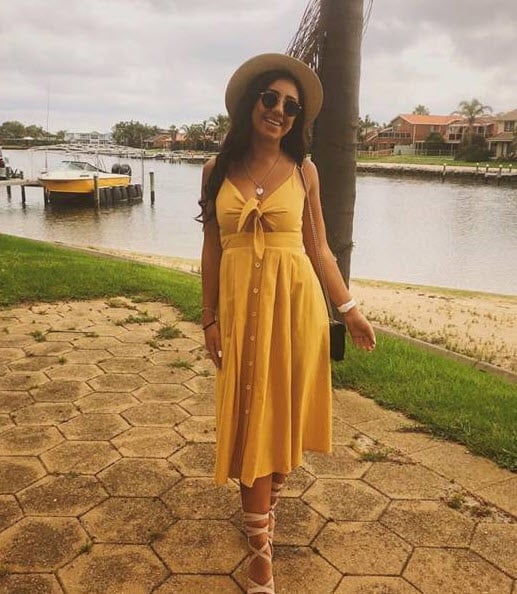 -It has meant that I have saved on the interest that would have been charged by my credit card provider"
-It has been an especially great way to purchase items that are on sale or that I've needed for my business that I haven't had the immediate cash to purchase otherwise.--
Compare savings accounts and transaction accounts from Australia's major banks, credit unions and building societies at InfoChoice.
The information contained on this web site is general in nature and does not take into account your personal situation. You should consider whether the information is appropriate to your needs, and where appropriate, seek professional advice from a financial adviser. If you or someone you know is in financial stress, contact the National Debt Helpline on 1800 007 007.