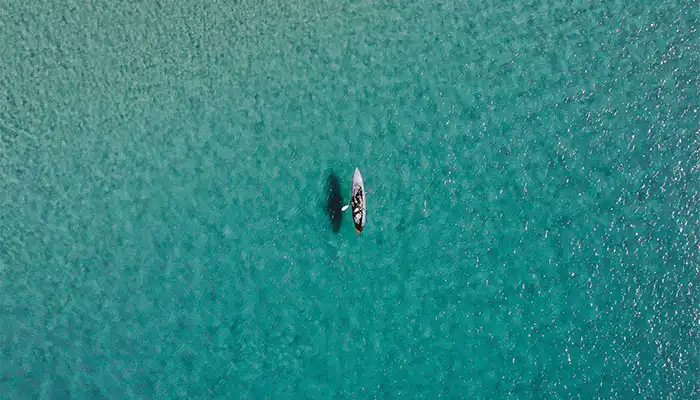 It's not often that we can say the government has lent us a helping hand via some free cash. But that's exactly what the First Home Owner Grant (FHOG) offers to eligible first home owners in South Australia.
Whether you're ready to get out of the rental market, your family home, or just want to achieve the Australian dream of homeownership, the $15,000 FHOG could lead you in the right direction.
How much is the First Home Owner Grant in SA?
The SA FHOG offers eligible first home buyers a grant of up to $15,000 towards the purchase or construction of a new residential home.
Houses, apartments, townhouses, duplexes, and villas are accepted, so long as the market value of the property is worth $650,000 or below. This is for contracts entered into on or after 15 June 2023.
For contracts entered into between 17 September 2020 and 14 June 2023, the property must be worth $575,000 or less.
There is only one grant available per property transaction. So if you're married or in a de-facto relationship, you will only be eligible for one $15,000 payment.
If you are purchasing an established home, you will not be eligible for the grant - unless the home has been substantially renovated e.g. significant structural renovations to most of the property.
Does the FHOG count towards a deposit?
As there are no requirements as to how you use the grant, you can put the $15,000 FHOG towards your deposit. But, it probably won't be enough to cover an entire deposit on its own.
To avoid paying Lenders Mortgage Insurance (LMI), borrowers generally need to save up a 20% deposit. Given the current Adelaide median property value is nudging $665,000, a deposit is near $133,000. So, the SA FHOG doesn't even come close to this.
And while some lenders may allow you to buy a property with a 5% deposit, you could end up saving tens of thousands of dollars on LMI if you take the time and save up a little extra yourself.
What eligibility criteria do you have to meet to qualify?
To be eligible for the SA FHOG, you must meet the following criteria:
At least one applicant must be an Australian citizen or permanent resident
Each applicant must be 18 years of age or older
You need to be a natural person - not a company or trust
Must not have previously owned a residential property in Australia before 1 July 2000
Not have received a first home owner grant in any state or territory
Must reside in the home as the principal place of residence for a continuous period of at least six months. This must be done within 12 months of settlement or the date construction is completed
How to apply for the SA First Home Owner Grant
There are two ways you can apply for the SA FHOG. They are:
Through an approved agent - This can be through your bank or lender. They will lodge the application form on your behalf. You can find a list of approved agent on the RevenueSA website.
The South Australia Office of State Revenue - Apply directly via the RevenueSA website.
Applications must be made within 12 months of completing the transaction.
Below is a list of the documents you'll need to provide, based on your particular circumstances:
Proof of identity e.g. birth certificate, Australian drivers license, Australian passport, and Medicare card
Evidence of residential address e.g. utility documents, insurance policies
Evidence of relationship (if applicable) e.g. marriage certificate
Copy of contract to purchase a new home or off the plan home (if applicable)
Copy of contract to build a home (if applicable)
Copy of all major receipts (e.g. foundation, timber framing, plumbing, etc.) if an owner builder (if applicable)
When will the grant be paid?
Depending on who you applied through and the type of property you're purchasing, the $15,000 SA FHOG could be paid:
Applying through an approved agent
Applying through RevenueSA
Purchase of a new home or off the plan home
At settlement

Within 5 days after approval of the application when RevenueSA has received:

Proof of lodgement of registration with the Lands Title Office

OR

A completed Confirmation of Settlement and Lodgement Registration form

Contract to build
On date of first progress payment by approved agent

Within 5 days after approval of the application when RevenueSA has received a copy of the first progress payment invoice

Owner builder

When the application along with appropriate supporting evidence is provided to the approved agent. Plus, a Statutory Declaration stating that the home is complete and ready for occupation

Within 5 days after approval of the application when RevenueSA has received:

Appropriate supporting evidence
Statutory Declaration stating that the home is complete and ready for occupation
Can first home buyers in SA get stamp duty discounts?
Announced in the South Australian 2023-24 budget, stamp duty will be waived for first home buyers purchasing a new home valued up to $650,000. For first home buyers purchasing a block of land, the value must be below $400,000.
If the value of your new home is below $700,000 (or $450,000 for vacant land), you may be eligible for a partial reduction in stamp duty costs.
Stamp duty waivers and concessions only apply to contracts entered into on or after 15 June 2023.
If you are eligible for the FHOG you will generally be eligible for stamp duty relief, however you will need to apply for both separately.
Other government schemes for SA first home buyers
HomeStart
Administered by HomeStart, eligible SA first home buyers can secure a loan to buy a home with a deposit as low as 2% (depending on the loan product) without the need to pay LMI.
For example, the Graduate Loan only requires a minimum 2% deposit while the Low Deposit Loan requires a minimum of 3%.
Eligibility criteria does depend on the product you take out, so head to the HomeStart website for more information.
Home Guarantee Scheme
The Home Guarantee Scheme is backed by the Federal Government, aimed at supporting eligible first home buyers in their quest to own a home. By guaranteeing a portion of the home loan, it enables Aussies to enter the property market sooner with a smaller deposit, bypassing the burden of paying LMI.
The scheme caters to three different segments of potential buyers:
The First Home Guarantee (FHBG) targets first-time home buyers, facilitating their dream of homeownership with a deposit as little as 5%.
For those looking to settle in regional areas, the Regional First Home Buyer Guarantee provides a similar opportunity. Eligible buyers can purchase a home in a regional location with a deposit as low as 5%.
The Family Home Guarantee (FHG) specifically aids single parents with at least one dependent child, offering them the chance to purchase a home with a deposit as low as 2%.
First Home Super Saver Scheme
Through voluntary concessional contributions (taxed at a discounted rate of 15%) and non-concessional contributions (already taxed at their marginal rate), individuals can contribute extra to their super fund which can later be withdrawn for a house deposit.
First home buyers can contribute a maximum of $15,000 in any given financial year, with a cumulative cap of $50,000 per individual.
Help to Buy scheme
The Help to Buy scheme allows eligible participants to co-buy a home with the government.
Eligible buyers purchasing a home would receive an equity contribution of up to 40% of the cost of a new home, or 30% for existing homes.
Buyers only need a minimum 2% deposit and do not have to pay LMI.
Up to 40,000 places will be on offer across four years (10,000 per year) from 2024.
---
Advertisement
---

Variable

More details

INCLUDES NOV RBA RATE INCREASE

loans.com.au – Variable Home Loan (LVR < 90%)

Variable

More details

FEATURED

Refinance only

APPLY IN MINUTES

Unloan – Variable Rate Home Loan – Refinance Only

No application or ongoing fees. Annual rate discount
Unlimited redraws & additional repayments. LVR <80%
A low-rate variable home loan from a 100% online lender. Backed by the Commonwealth Bank.

Variable

More details

Reduce Home Loans – Rate Cutter Home Loan (LVR < 60%)
Important Information and Comparison Rate Warning