Best post-christmas bargains in personal loans
Have you been hit with post christmas debt?
If you spent up big on gifts for family, friends and general good times, you could have easily racked up a few thousand dollars on your credit card, store card, Afterpay or ZipMoney.
If you're looking for a debt consolidation loan with a cheap interest-rate, there are plenty of responsible lenders listed on InfoChoice with good personal loan products.
SocietyOne has fixed personal loan rates starting from 7.5 per cent pa (comparison rate 9.51 per cent pa) on loans from $5,000 to $50,000 with (max loan term of 5 years).
Wisr has online personal loans with interest rates starting at 8.50% pa (comparison rates starting at 8.78 per cent pa).
Wisr is an app based lender. Read a quick review of Wisr personal loans at InfoChoice.
Wisr's online applications take 10 minutes and funds can be received in your account on the next business day.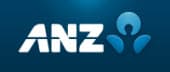 ANZ Bank has a full range of personal loans and can offer same day funding on the ANZ Fixed Rate Personal Loan (terms and conditions apply).
This loan has a current interest rate of 12.45 per cent (comparison rate 13.32 per cent pa) on amounts from $5,000 to $50,000.
NRMA / RACV / RACQ have personal loans on fixed and variable rate terms that can be approved within 5 business hours. NRMA loans can be funded within 24 hours.
The NRMA Fast Loan, Low Rate loan for used cars charges rates starting at 6.99 per cent pa (comparison rates start from 7.70% pa).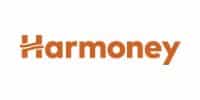 Harmoney is an online marketplace for loans where you can place a listing asking people to invest in your loan.
Harmoney's unsecured personal loan rates start from 7.69 per cent pa (comparison rate) on loans from $2,000 to $70,000.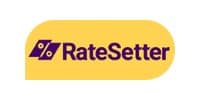 RateSetter has unsecured personal loan rates starting at 6.89 per cent pa (comparison rate 8.55%pa) with no ongoing fees. rateSetter has rates set according to the credit score of the borrower.
These personal loans are available for debt consolidation purposes for post-Christmas debts.
You can compare these loans with other personal loans from Australia's banks, credit unions and other lenders at InfoChoice.
The products compared in this article are chosen from a range of offers available to us and are not representative of all the products available in the market and influenced by a range of factors including interest rates, product costs and commercial and sponsorship arrangements
InfoChoice compares financial products from 145 banks, credit unions and other financial institutions in Australia. InfoChoice does not compare every product in the market. Some institutions may have a commercial partnership with InfoChoice. Rates are provided by partners and taken from financial institutions websites. We believe all information to be accurate on the date published. InfoChoice strives to update and keep information as accurate as possible.
The information contained on this web site is general in nature and does not take into account your personal situation. Do not interpret the listing order as an endorsement or recommendation from us. You should consider whether the information is appropriate to your needs, and where appropriate, seek professional advice from a financial adviser. If you or someone you know is in financial stress, contact the National Debt Helpline on 1800 007 007.