Top 10 credit cards in Australia – Updated March 2020
*Disclaimer: Citi credit card product names have changed effective 20 Jan 2020 as following: Citi Clear Platinum is now Citi Clear; Citi Rewards Platinum is now Citi Rewards; Citi Signature is now referred to as Citi Premier; Citi Signature Qantas now known as Citi Premier Qantas.
Sometimes, when you're looking for the best credit cards on offer, you can get tied up with all the different types, perks, interest rates and annual fees and end up confused. Don't be. The best credit card is the one that suits your way of spending and managing money and InfoChoice some great cards for all types of spenders.
Do you pay off your balance each month? Do you use your credit card as a revolving line of credit with a balance that attracts interest? Do you want to earn points and travel overseas?
The best credit cards in Australia have low rates, low or no annual fees, Qantas points or Velocity frequent Flyer points and reasonable rules, interest-free periods and rates.
You might simply be looking for the cheapest credit card in Australia for your way of spending.
Before choosing the best credit card for you, check out these handy guides:
Your InfoChoice guide to the Velocity Frequent Flyer program
InfoChoice's TOP TEN credit card deals for March 2020.
Whatever you want from a credit card, InfoChoice has you covered. We have been comparing and researching credit cards since 1993.
You can compare the cards we have selected below with other top credit cards at InfoChoice:
Top Qantas Frequent Flyer credit card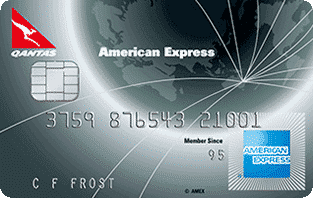 One of the best Qantas Frequent Flyer linked credit cards now on InfoChoice is the Qantas American Express Ultimate credit card. This card is offering 100,000 bonus Qantas Points when you apply online by 14 April 2020 (are approved) and spend at least $3,000 on your new card within 3 months (Ts & Cs apply and this offer is just for new Amex customers).
Go directly to American Express interest rates and fees information at InfoChoice.
Top Velocity Frequent Flyer credit card
One of InfoChoice's best Velocity Frequent Flyer credit cards is the Virgin Australia Velocity Flyer card. This card comes with a 20.74 per cent pa interest rate and up to 44 days interest free. There's a $129 annual fee and an introductory interest–free period of 14 months.
The Virgin velocity Flyer has an ongoing annual fee discount (Ts and Cs) and the opportunity to earn 30,000 bonus Velocity Points if a spending target is reached in the first three months. (other terms and conditions may apply)
Go directly to Virgin Money credit card interest rate and fees information at InfoChoice.
Top Low-Rate credit card
One of InfoChoice's best low-rate credit cards in March 2020 is the Bankwest Breeze Mastercard credit card with a purchase interest rate of 12.99% pa, up to 55 days interest-free and an annual fee of $99 (discounted to $49 in first year).
Go directly to Bankwest credit card interest rate and fees information at InfoChoice.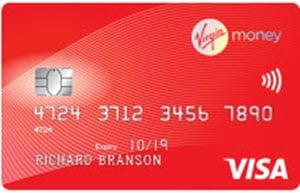 Top No Annual Fee credit card
One of the best No Annual Fee credit cards now featured on InfoChoice is the Virgin Money No Annual Fee Visa cred