Best personal loans and lowest rate personal loans compared
This page contains essential information for people looking for a personal loan or a car loan. InfoChoice updates this page regularly with the best loan deals and the lowest rate personal loans and car loans in Australia currently listed on InfoChoice.
You can also check out the best car loan deals in Australia at InfoChoice and the best loans for bad credit .
Update 12 March 2020: Online personal loans go under 7% pa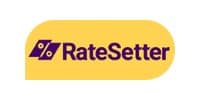 RateSetter has unsecured personal loan rates starting from 6.89 per cent pa (comparison rate 8.89 per cent pa) and car loan rates starting from 4.69 per cent pa (comparison rate 6.03 per cent pa).
Go directly to RateSetter personal loan interest rate and fees information at InfoChoice.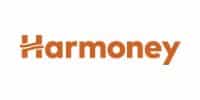 Harmoney's Unsecured Personal Loan rates are set according to your own credit score. Harmoney rates start from 6.99% pa (comparison rate 7.69% pa) for loans up to $70,000. There's a $500 application fee and terms range from three to five years.
Go directly to Harmoney's Loan interest rate and fees information at InfoChoice.
12 March 2020: Secured loan and car loan rates crash under 7%
The NRMA Secured Personal Loan offers interest rates starting at 6.99 per cent p.a. (comparison rate 7.70 per cent p.a.) to borrowers looking for loans of between $5,000 and $7,000,000.
Loan terms range from one to seven years and there's an application fee of $301.44.
Go direct to NRMA loan interest rates and fees information at InfoChoice.
The Latitude Secured Personal Loan also has an interest rates starting at 6.99 per cent p.a. (comparison rate 8.25 per cent p.a.) for people looking to consolidate debts.
The maximum interest rate is 18.99 per cent p.a. (comparison rate 20.16 per cent p.a.) and terms range from two to seven years. Amounts range from $3,000 to $999,999 and there's a $13 monthly service fee.
Finding your best personal loan
Your best personal loan will be different from someone else's because your needs and circumstances are different. It's a case of finding the best product for you out of the best loans on offer.
Ask yourself why you need a personal loan
You need to think about your reasons for needing the loan before you start searching. Do you need it for a series of purchases over a period of time or for one big purchase? Is it to consolidate other debts? Your reasons will have an impact on the amount and type of loan you go for.
You can take out loans for things like holidays, renovations, tuition fees, visa applications and debt consolidation, as well as furniture or IT equipment.
Personal loans release the funds in one go, so if you're planning to spend all or most of the funds at once, this could be ideal. If you'll be making your purchases in stages, then a credit card or line of credit could be better as you'll have paid off some of the debt in between each purchase.
Which sort of loan is best?
Although each product is slightly different from the others, the main differences are between fixed rate and variable rate loans, as well as secured and unsecured.

Fixed vs variable rate loans
A fixed rate loan gives you the same interest rate for the duration of the repayment period. Even if the lender changes its rates or the cash rate changes, your monthly repayments stay the same. This makes things more predictable and you can budget more easily, but if the lender's rates fall, you could be missing out on savings.
With variable interest rates, your repayments can change throughout the course of the loan. They could go down, which is good, but if they go up, you'll be paying more. When you're using a loan calculator to work out your budget, factor in an extra three per cent on the interest rate as a stress test.
Secured and unsecured personal loans
A secured personal loan needs you to guarantee the loan with an asset that you own. If you default on the loan, the asset will be seized and sold to cover the shortfall.
With an unsecured loan, the lender doesn't ask you for security, but will probably apply a higher interest rate than it would for a secured loan to reflect the extra risk. If you default, then the lender's only recourse is legal action.
Applying for a personal loan
You can apply for a personal loan through InfoChoice. Compare the best deals