Around 100,000 owner-occupier home loan borrowers have been reclassified as investors. The change means they could be hit with higher interest rates in the future.
The banking regulator, the Australian Prudential Regulatory Authority (APRA), has changed the definition of investor loans and tightened the definition of what is an owner-occupier home loan. An owner-occupier loan is now defined as a mortgage covering the primary place of residence of the borrower(s) only, not holiday houses and "secondary residences."
Loans covering these types of properties, even if they aren't being leased, are now officially classified by banks as investment loans. Investment loans have higher interest rates than owner occupier loans because the regulator considers them more risky.
Westpac borrowers could be the most exposed to the risk of having their home loans repriced at higher rates, reported BankingDay.com this morning.
Westpac is Australia's biggest lender to residential property investors. Westpac borrowers could be hit with interest rate increases on reclassified investment mortgages if the bank is required to store extra capital as a result of the change. Investor loans are deemed to be higher risk than owner occupier loans and banks are therefore required to hold additional funds to guard against the failure of these loans.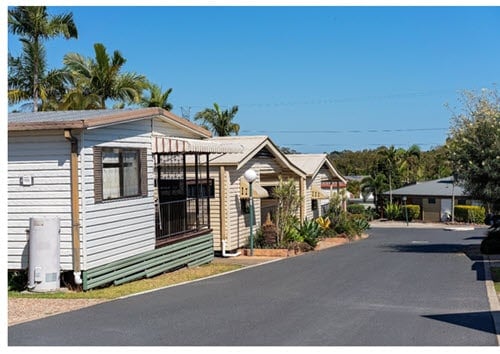 Home loans for investment purposes charge up to around 0.6 per cent pa more than loans for owner occupiers.
APRA is currently consulting with lenders about the capital reserves they are expected to keep against the loans they issue. The proposed new risk capital framework is due to be implemented in January 2022. APRA has signalled that it will impose significantly higher capital requirements on investor loans compared to owner occupier home loans.
If the banks are forced to keep more capital to back the reclassified mortgages, they will pass on additional costs to borrowers with higher interest rates.
One senior banking executive at a big four bank told BankingDay, anonymously, that lenders are hoping APRA will be flexible with the implementation of the new rules.
"We are hoping that APRA is able to exercise discretion so that these loans, from a risk perspective, are treated as owner occupier mortgages."
"Because most of the loans that have been reclassified really exhibit the characteristics of an owner occupier loan," said the senior banker.
"The borrower is not deriving any rental income from the property."
Westpac is Australia's biggest landlord lender
In July, Westpac reported a $38 billion decline in the value of owner occupier home loans on its books. At the same time Westpac reported the value of its' investment home loan book rose by $32 billion, suggesting a major reclassification affecting thousands of borrowers.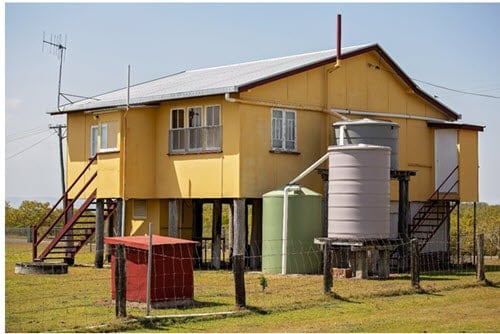 The net result of this change is that 45 per cent of Westpac's home loan book is now investment loans, up from 36 per cent previously.
Westpac's Flexi First Option Investment Loan (up to 70% LVR, P&I) is currently charging 3.69 per cent pa (comparison rate 3.70 per cent pa). Westpac's Flexi First Option home loan for owner occupiers (up to 70% LVR, P&I) is charging 3.38 per cent pa (comparison rate 3.39 per cent pa).
A borrower with a $300,000, 25 year owner occupier loan charging 3.38 per cent is paying $1483 per month in repayments according to the InfoChoice home loan comparison calculator. The same loan, reclassified as a property investor loan and charging 3.69 per cent pa, requires $1533 in monthly repayments, an increase of $50 per month. Over the life of the loan, the reclassified borrower will pay $5244 in extra repayments.
Big banks reclassify investor loans
Commonwealth Bank reported a decline of $21.5 billion in owner occupier loans in July and an increase in the percentage of its loan book classified as investor loans. 35.6 per cent of Commonwealth Bank home loans are now deemed to be investor loans, up from 30 per cent.
National Australia Bank's owner occupier home loan book declined by $9 billion in July. NAB reported that its investment mortgage book rose by $10 billion in the same reporting period.
ANZ Bank had up to $11 billion worth of owner occupier mortgages redefined as investor loans, reported BankingDay.com.
Top investor loan rates now available in Australia
The most price-competitive home loan rates now available in Australia for investment purposes are around the three per cent mark.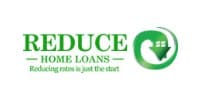 Reduce Home Loan's Investor Rate Slasher variable rate home loan (max LVR 80%, P&I) has a current variable rate of 2.99 per cent pa (comparison rate 3.02 per cent pa).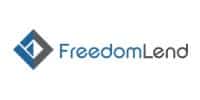 FreedomLend's Investment Special Variable P&I 80% LVR loan is currently charging 3.09 per cent pa (comparison rate also 3.09 per cent pa).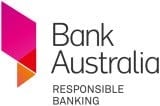 Bank Australia's Premium Package Loan ($150,000 - $700,000, LVR 70 - 90%, P&I) has a current rate of 2.99 per cent pa (comparison rate 3.75 per cent pa).

Athena Home Loans' Investor Interest Only (Refinancers only, max LVR 80%) has a comparison rate of 3.24 per cent pa.
The market leading home loan rates
The information contained on this web site is general in nature and does not take into account your personal situation. You should consider whether the information is appropriate to your needs, and where appropriate, seek professional advice from a financial adviser. If you or someone you know is in financial stress, contact the National Debt Helpline on 1800 007 007.