What's a good personal loan rate?
Your personal loan is a means to an end. Your way of achieving your dream – of a new (or used) car, a holiday, paying off your debts.
But if you don't take a little care in choosing the right loan for you, your personal loan could make things more difficult for you.
The best way to ask "What is a good personal loan rate?" is this:
"What's a good personal loan rate for you?"
Many lenders say that their interest rates "start from" their lowest loan rate listing. Some lenders base their rates on your credit score and whether you opt for an unsecured or a secured loan.
About your credit rating/score
Whether yours is unblemished and glowing or a bit tarnished, check it at least once a year. This enables you to spot any incorrect listings, or listings that should have dropped off, as well as to work out where you're going wrong with handling your money.
The better your credit rating is, the better your interest rates will be and lenders like Ratesetter have loan offerings specifically for those with excellent credit ratings.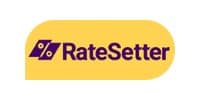 RateSetter's Unsecured Personal Loan has a comparison rate for its variable loan option starting at 6.97 per cent. RateSetter's minimum advertised variable rate is now 5.33 per cent with a maximum loan term of 5 years and an upfront fee of $199.
RateSetter's maximum unsecured advertised personal loan rate is now 16.40 per cent, for borrowers with a high-risk profile.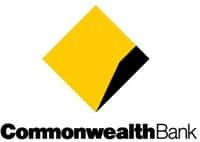 Commonwealth Bank's Secured Car Loan has a competitive comparison rate of 9.54 per cent pa and a maximum loan amount of $300,000.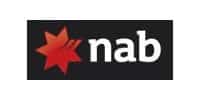 The NAB Personal Loan, which is unsecured and fixed, offers borrowers rates between 10.69 per cent and 18.69 per cent pa (11.58 per cent to 19.53 per cent comparison rate) depending on your rating.
NAB says the majority of borrowers will get the headline rate of 12.69 per cent p.a. (13.56 per cent pa comparison rate) or less.
Loans.com.au has Green Car Loan with a comparison rate of 4.83 per cent pa, making this loan a market leader.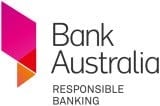 Bank Australia has a Fixed Rate Car Loan (with Low Emission Vehicle Discount) featuring a comparison rate of 5.45 per cent pa.
About the comparison rate
You'll see, when you're on a comparison site, that there's also a comparison rate displayed. This rate is usually above your interest rate because it includes any fees or upfront costs associated with the loan. If the comparison rate is the same as the interest rate, then there are no fees involved at all.
How to compare loans
When you're choosing a personal loan, there are a few things you need to look at and think about.
Your interest and comparison rate
This is the biggest factor involved, really, because it determines how much your monthly repayments will be. If you use a loan calculator, you can see how much your loan amount with your interest rate applied will cost you each month.
Your repayment terms
The repayment term is the length of time you take to pay the loan back. Most personal loans let you choose terms ranging from 12 months to seven years, with 12 months to five years being more commonly available.
Beware the long term loan
It's tempting to choose a longer term so that your monthly repayments are smaller, but you will almost certainly end up paying more interest in the long run. And really – how long do you want to be paying off a car? Or holiday?
It's best to find a term that lets you make comfortable payments while not racking up too much interest by the end. This is why you need to have a fiddle with a loan calculator to find your optimum loan amount and term.
The fees
Many loans come with extra fees, usually establishment fees as well as ongoing account fees. These fees will bump up your overall costs and may not be immediately obvious. For example, do you what the lender charges for extra repayments?
BUT, often fees are worth paying if they let you have something like a redraw facility for overpayments or to make an early repayment without a big penalty.
You can also approach alternative lenders for loans
There's been a huge growth in the numbers and types of alternative lenders in recent years, such as peer–to–peer lenders and other fintech providers.
You'll often find that alternative providers have lower interest rates or are prepared to consider low–document and self–employed applicants. This is usually because a peer–to–peer lender doesn't have the same overheads as the big banks and so they can pass on their savings to their customers.
Tips for a successful loan application
There are a few things you can do to maximise your chances of being approved by your chosen lender, including:
Only apply to lenders whose eligibility criteria you fit, otherwise you'll just be rejected, which can damage your credit rating.
Make sure you have all your information to hand – bank statements, email, phone number and so on, as well as your employment details, and.
Make sure your credit rating is as good as it can be and that you're not pitching your application at a lender that only approves excellent credit ratings if you know yours is only good.
The information contained on this web site is general in nature and does not take into account your personal situation. You should consider whether the information is appropriate to your needs, and where appropriate, seek professional advice from a financial adviser. If you or someone you know is in financial stress, contact the National Debt Helpline on 1800 007 007.