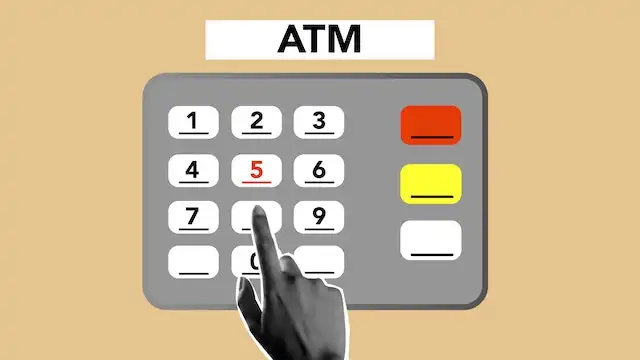 If you hate paying fees to withdraw cash from an ATM not owned by your own bank, you need to switch to a banking group with thousands of ATMs. We reveal the size of each banking group's ATM fleet here. And the biggest ATM network is going to be a big surprise. The good news is it now it includes the four big banks.
What is the average ATM withdrawal fee?
In Australia, banks and credit unions usually do not charge you an ATM withdrawal fee if you use their own branded ATM. That includes other banks and credit unions within the banking group or network. Some of the smallest banking institutions in Australia give their everyday transaction account customers access to one of the biggest ATM networks. So you don't have to limit your choice of account to just the biggest banks. If you use an ATM owned by another bank, average ATM withdrawal fees are now $2.50. Some non-bank ATM networks, especially in and around entertainment venues, charge $3.00 or $4.00 for a cash withdrawal. The highest ATM cash withdrawal fee reported in Australia is $5.00.
How many ATMs do the big banks have?
Westpac shares a network of 2,917 ATMs with its sub-brands, St George Bank, Bank of Melbourne and BankSA as well as ME. ANZ Bank has 2,748 ATMs in Australia. Commonwealth Bank (with Bankwest) has the biggest ATM fleet of all the banks with 3259 ATMs now deployed. But that is still not Australia's biggest ATM network. National Australia Bank has 1342 ATMs, but is also partnered with the RediATM network, giving NAB customers access to 3,400 machines. Bendigo Bank and Rural Bank share a network of about 2,300 ATMs. Bank of Queensland has 600 ATMs of its own but is also a partner in the RediATM network. Suncorp Bank has 2,000 ATMs. Credit Union Australia customers have the biggest network with 3,400 ATMs for them to use, including RediATM and NAB ATMs. Smaller credit unions also use the RediATM network.
Choosing an everyday transaction account
You can choose an account with a smaller institution knowing that you will still have access to your cash from an ATM for free. And all deposits up to $250,000 in Australian banks and credit unions are covered by a Commonwealth government guarantee. You can research and compare everyday transaction accounts here