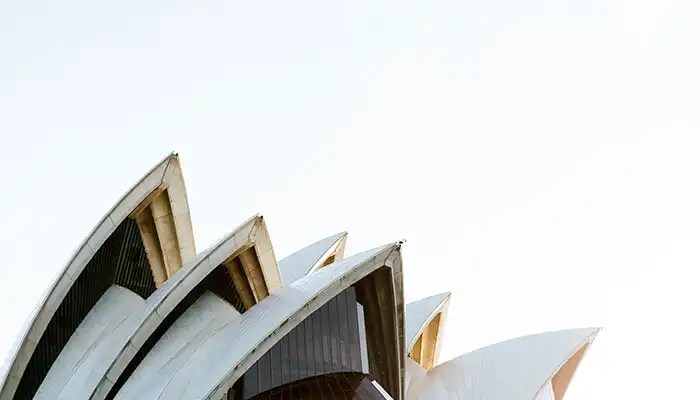 Saving up for a house deposit doesn't come without its challenges, especially if you're looking to buy your first home in New South Wales which is often considered one of the nation's most expensive states. According to the ANZ CoreLogic Housing Affordability Report, it takes a Sydneysider on average around 12 years to accumulate a 20% deposit.
But never fret. To ease some of the financial burden, there are a number of government schemes/grants available to help you climb the property ladder sooner. Through the NSW First Home Owner Grant (FHOG), the government is able to help make homeownership more accessible and affordable to first-time buyers.
Here's all the information you need to know on the NSW FHOG.
---
Advertisement
---

Variable
More details
INCLUDES NOV RBA RATE INCREASE

loans.com.au – Variable Home Loan (LVR < 90%)

Variable
More details
FEATUREDRefinance onlyAPPLY IN MINUTES

Unloan – Variable Rate Home Loan – Refinance Only

No application or ongoing fees. Annual rate discount
Unlimited redraws & additional repayments. LVR <80%
A low-rate variable home loan from a 100% online lender. Backed by the Commonwealth Bank.

Variable
More details

Reduce Home Loans – Rate Cutter Home Loan (LVR < 60%)
Important Information and Comparison Rate Warning
How does the NSW First Home Owner Grant work?
The NSW FHOG is a financial assistance program introduced by the state government to provide eligible first-time homebuyers with a grant to help them purchase their first home. The FHOG is a $10,000 subsidy for new properties valued up to $600,000.
If you plan to build a new home from scratch, you're still eligible for the grant as long as your vacant land together with the value of the comprehensive home building contract plus the cost of any building variations done does not exceed $750,000.
The grant is not available for established homes or those looking to buy an investment property or holiday home.
The grant essentially serves as a boost towards your house deposit. See how we used the word 'boost?' Why? Because that's exactly what it is. The FHOG likely won't be enough to cover the full amount needed for a deposit, so make sure you're stashing away your own savings to make up the rest.
Which homes can be purchased using the grant?
To take advantage of the FHOG in NSW, eligible homes can be a house, townhouse, apartment, or unit that is newly built, purchased off the plan, or has been substantially renovated.
A home is substantially renovated when most of the original home was removed or replaced, and it's the first time the home has been sold, and lived in since the completion of renovations.
First Home Owner Grant eligibility criteria
To be eligible for the NSW $10,000 FHOG, you need to meet the below criteria:
You must be first home buyer as an individual, not as a company or trust.

Each applicant must be aged over 18.

At least one person applying must be an Australian citizen or permanent resident.

You must not have previously owned a home before 1 July 2000 or received an Australian First Home Owner Grant.

You will need to move into the new home as your principal place of residence within 12 months of buying or completion of construction.
You may be eligible for the FHOG in NSW if you've owned a residential property after 1 July 2000 and didn't Iive in it for more than six continuous months.
How to apply for the First Home Owner Grant in NSW
If you require the grant for settlement or first drawn down/progress payment, you must lodge your application with the approved agent who is providing you finance.
Applying through the NSW Department of Revenue
Applicants must lodge within 12 months of settlement or the completed construction date of your new home. If you miss the cut off date, the Department of Revenue may request additional documents.
Applying through an agent
If you're applying through an approved agent, you'll need to complete the First Home Owner Grant (New Homes) Application form. The agent will lodge your application form on your behalf after you have ticked the declaration box, printed your name clearly, and dated the form.
You can also apply for the FHOG through your bank or financial institution when you're arranging finance.
Below you will find some of the supporting documents you'll need to provide on your application form:
Identification such as your passport, birth certificate, driver's license, Medicare card, and/or a current utility bill.

A copy of your land sale contract, dated and signed by the vendor.

A title search that shows you as the registered proprietor of the land.

A statement from the vendor or their legal representative as evidence that the house hasn't been occupied since completion of construction.

If applicable, list of renovations if substantially renovated.

If choosing to construct your home on vacant land, you will need to provide evidence of approval from council for the laying of foundations, a copy of the final inspection report or occupation certificate, and the total value of the property.
For more information, head to the NSW Department of Revenue.
Alternative schemes you can apply for in NSW
In addition to the First Home Owner Grant, you may be eligible for other concessions such as stamp duty exemptions. Here are some of the other options available to maximise your benefits.
First Home Guarantee
Under the First Home Guarantee Scheme (FHBG), first home buyers can purchase a home with a deposit as low as 5%, without the need to pay Lenders' Mortgage Insurance (LMI). This means you can borrow up to 95% of the property value, with the federal government providing the lender with a guarantee of up to 15% of the property's value.
Each financial year, the scheme offers 35,000 places for Aussies across the country until 30 June 2025.
First Home Super Saver Scheme
Under the First Home Super Saver Scheme, first home savers can make voluntary concessional (taxed at a discounted rate of 15%) and non-concessional (already taxed at marginal rate) contributions into their super fund which can be later withdrawn for a house deposit.
Regional First Home Buyer Guarantee
The Regional First Home Buyer Guarantee is identical to the FHBG, expected it is designed to target first home buyers in regional Australia.
The Guarantee offers 10,000 Aussies each year to purchase a home with as little as a 5% deposit without having to pay LMI.
Family Home Guarantee
The Family Home Guarantee (FHG) allows 5,000 single parent each year to qualify for a home loan with as little as a 2% deposit without paying for LMI. The government will guarantee up to 18% of the property's value.
The FHG aims to support eligible single parents with at least one dependent child to buy a home, whether that single parent is a first home buyer or a previous home owner.
Help to Buy scheme
From 2024, the Help to Buy scheme allows an eligible participant to co-buy a home with the government. Buyers purchasing a home can receive an equity contribution of between 30-40% (depending on new or existing home) from the government. A minimum 2% deposit is required and LMI is waived.
Stamp duty concessions
Under the First Home Buyer Assistance Scheme, first home buyers in NSW are exempt from stamp duty for homes valued under $800,000 and vacant land under $350,000 from 1 July 2023.
If your home is valued between $800,000 and $1 million, you may be eligible for a concessional stamp duty rate which will be based on the value of your home.
New and existing properties are eligible for this scheme.
If you're a first home buyer, you can use both the FHOG and the stamp duty concessions together, leading to even bigger discounts.