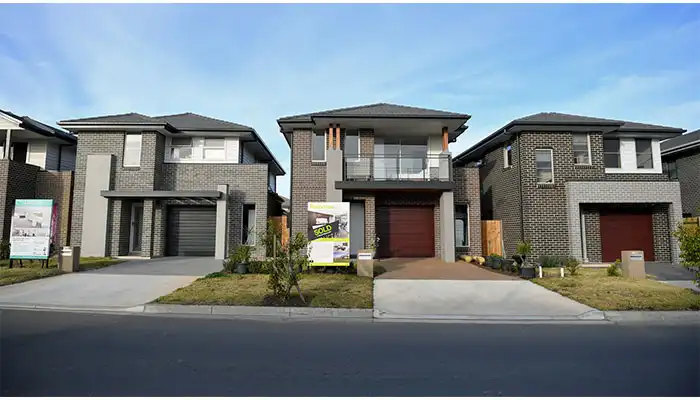 We're often told in order to buy your own home you need provide proof of a steady income. For many people, that means providing pay slips and other financial statements. But for some, this isn't always possible. Small business owners, for example, who are self-employed, might be unable to provide the required documents to prove a regular income.
In this instance, a low doc home loan can help you finance the purchase of your new home. Find out what a low doc home loan is, what documentation is required, and how you can get approved for one.
What is a low doc home loan?
A low doc home loan, in simple terms, is a type of home loan designed for individuals (typically self-employed borrowers) who are unable to provide two years of tax returns or financial records that a standard home loan application requires.
Low doc loans have been around since the 1990s and were introduced by non-bank lenders in an effort to provide an avenue for people who were otherwise excluded from standard loans.
The term 'low doc' doesn't mean you have to provide less documentation; rather, it means you will need to provide different types of evidence of your income outside standard lending criteria. Some might still require one year's worth of business activity statements (BAS).
These days, not every lender offers low doc loans - those that do often have higher interest rates and may include terms that restrict some borrowers.
Who is eligible for a low doc home loan?
Individuals who apply for a low doc home loan are often self-employed, freelancers, small business owners, or investors who can't provide payslips, financial statements, or tax returns as evidence of income.
Eligibility requirements will likely vary from lender to lender, but in most cases you will be required to have an ABN, a good credit history, and show you can afford to make repayments.
What are the main differences between a low doc and full doc home loan?
A lower maximum loan to value ratio (LVR). You might only be able to borrow up to 80%, which means a higher deposit requirement. Typically, anything over 60% LVR will require lenders mortgage insurance (LMI).
The documents required to verify income.
A higher interest rate might be charged, depending on the lender.
Some low doc home loans will restrict postcodes you can purchase in as they may be deemed high risk e.g. remote areas.
How to compare low doc home loans
When it comes to comparing low doc home loans, many features will be the same as a regular home loan. However, because low doc home loans are sometimes seen as a high-risk, your lender might have slightly different requirements. Carefully consider how each feature impacts your loan and the total amount of your repayments.
Interest rate
Similar to other loans, your interest rate will impact the amount you pay over the life of the loan. You'll likely have the choice of a fixed or variable interest rate. Often, a fixed rate will only be offered for a set period of time (e.g. the first one to five years of the loan). Whereas a variable rate can fluctuate at any time, usually at the discretion of Australia's cash rate, which is controlled by the Reserve Bank of Australia (RBA).
A low doc home loan might also come with a higher interest rate than a standard home loan, but you can often refinance to a mortgage with a lower interest rate after 12 months.
Loan-to-value ratio (LVR)
With low doc home loans, lenders are less likely to accept borrowers with deposits smaller than 20%. Some lenders won't allow you to borrow any more than 60% of the value of the property. Those that do will likely charge LMI.
Fees
All the standard home loan fees will usually apply to low doc home loans as well. That includes upfront fees, ongoing fees, exit fees, refinancing fees, late payment fees, and more.
Features
Low doc home loans can still come with all the usual features of a standard home loan including:
Offset accounts
Redraw facilities
Split and interest-only loan options
Additional repayments
Refinancing
Once you've taken out your mortgage, and proved you can make repayments on time, you might be able to refinance. This is an opportunity to change your low doc home loan into a regular home loan, with a lower interest rate. Keep in mind any additional refinancing fees, which will be factored into the total amount of your loan.
What documents are required for a low doc home loan?
When applying for a low doc home loan, applicants might need to provide the following:
Business Activity Statements (BAS) from the past 12 months
An Australian Business Number (ABN) and/or GST registration
Business Account transaction statements
Accountant's letter
Personal tax returns
Like any financial investment, take the time to carefully do your research online. Once you find a few loans you like, use our InfoChoice loan comparison calculator to help you decide which loan will work best for you. If you're a small business owner in the market for a new property, start comparing low doc home loans with us today.