Christmas shopping scams are booming in 2019.
Australians are falling victim to Christmas online shopping scams at an alarming rate.
Already, before the end of November, more money has been lost online to shopping related scams than for all of the Christmas period in 2018.
So far in 2019 Aussies have lost more than $4 million to online shopping scams, up from $3.28 million in 2018.
The Australian Competition and Consumer Commission's Scamwatch service says scammers target the Christmas shopping period including the Black Friday and Cyber Monday sales.
"Reported losses have tripled over the last three years," said ACCC Deputy Chair Delia Rickard, "And it's concerning that losses this year are already so high."
Ms Rickard said the most commonly reported products being advertised by fake websites and scammers this Christmas are shoes, phones and event tickets.
"Losses from these items so far exceed half a million dollars," said Ms Rickard.
Watch out for these two common online shopping scams identified by the ACCC's Scamwatch:
1. Fake websites and online stores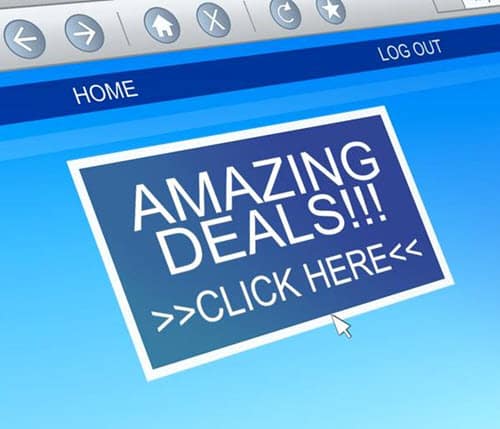 The vast majority of online retailers are legitimate businesses with great deals for consumers. A tiny minority of sites are run by criminals looking to harvest credit card and banking details and steal money for unsuspecting shoppers.
A common online scam is the fake online store. This is usually a website with associated social media pages and advertisements leading back to the site.
Many fake sites use sophisticated and possibly stolen logos, stolen Australian Business Numbers and even occasionally .com.au addresses says Scamwatch.
Many fake shopping sites offer luxury items at unbelievably low prices.
Many scam websites offer luxury goods including elite brand name clothing, jewellery, electronics or shoes at very low prices.
Some scams deliver the items, only for disappointed shoppers to realise the they are fake - cheap knock-offs of leading brands. Other scams will simply not deliver any item at all.
A newer online shopping scam is the pop-up shop on social media. Often these Facebook or Instagram pages purport to sell jewellery of clothes for a short time then close.
The best way to check if an online trader is legitimate, says Scamwatch, is to check online for reviews.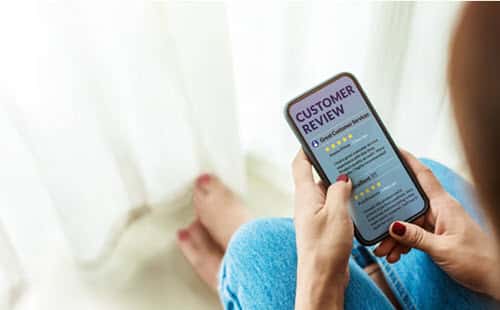 2. Fake sellers
Some scammers pose as genuine sellers on classifieds websites says Scamwatch, like Gumtree, Facebook Marketplace or eBay.com.au.
The scammer may claim they are travelling and can't meet or be home for you to pick up the goods. The scammer might say a friend will deliver the goods once you have paid the money into the account. Victims of these types of scams then find that they don't receive the goods and can't contact the seller.
Delia Rickard said requests to pay through direct bank transfer or cryptocurrency are warning signs, along with extremely low advertised prices, of a possible online shopping scam.
"We encourage everyone to do their research before making an online purchase."
If you are purchasing expensive goods, do not make payment until you have inspected the product, said Ms Rickard.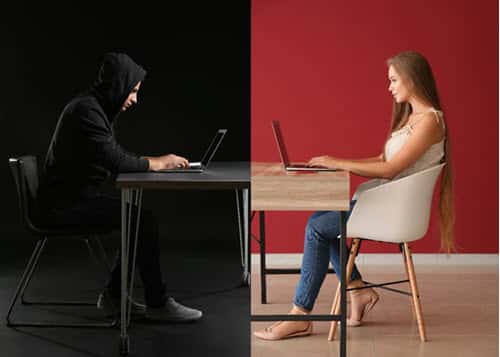 What to do if you have been scammed
Online shopping is convenient "but it is important to remember there can be risks involved," said Delia Rickard.
Already $4million has been lost Aussies in 2019 to online shopping scams. This is on top of the losses piled up this year from identity theft, phishing emails and other internet frauds.
When you have lost money from your account, even if you are not sure whether you have been scammed or not, contact your bank as soon as you realise something may not be quite right said Delia Rickard.

"If you do think you have been scammed, contact your bank as soon as possible."
If you have been scammed and are a customer of one of the big four banks, these are the contact numbers to call immediately:
Bank scam hotline contact numbers:
Commonwealth Bank contact number 13 22 21
Westpac contact number: 13 20 32
ANZ contact number: 13 33 50
NAB contact number: 13 22 65

More information about scams is available at www.scamwatch.gov.au and @scamwatch_gov on Twitter.

You can compare credit cards at InfoChoice.
The products compared in this article are chosen from a range of offers available to us and are not representative of all the products available in the market and influenced by a range of factors including interest rates, product costs and commercial and sponsorship arrangements
InfoChoice compares financial products from 145 banks, credit unions and other financial institutions in Australia. InfoChoice does not compare every product in the market. Some institutions may have a commercial partnership with InfoChoice. Rates are provided by partners and taken from financial institutions websites. We believe all information to be accurate on the date published. InfoChoice strives to update and keep information as accurate as possible.
The information contained on this web site is general in nature and does not take into account your personal situation. Do not interpret the listing order as an endorsement or recommendation from us. You should consider whether the information is appropriate to your needs, and where appropriate, seek professional advice from a financial adviser. If you or someone you know is in financial stress, contact the National Debt Helpline on 1800 007 007.