InfoChoice's Guide to Everyday Transaction Accounts
An everyday transaction banking account is the base product for most people's relationship with their bank.
An everyday bank account is necessary to get paid wages, salary or government payments like Centrelink benefits and pensions.
This guide to bank accounts will help you understand transaction accounts and how to get one.
You can compare transaction accounts from Australia's banks, credit unions, neobanks and other financial institutions at InfoChoice.
Update 13 March 2020 InfoChoice Editor's Choice:
"The best transaction account has the features you love and none of the fees you hate.
"The best transaction accounts in Australia offer no monthly fees, no operator ATM fees, no transaction fees and come with great apps and ways to pay.
"There is no need to pay for an everyday transaction account that gives you Apple Pay, Android Pay, Google Pay and Tap and Pay.
"Almost all Australian bank accounts come with a free Eftpos debit card and most also offer Visa or Mastercard debit functionality as well.
"These combo cards are helping debit takeover from credit as the number one way to shop with a card in Australia.
"These two accounts from ANZ and NAB (detailed below) offer either no monthly fees ever or the convenience of Apple Pay.
"NAB has been a market-leader in transaction accounts for at least five years with its no-fee Classic account.
"ANZ was the first Aussie bank to offer Apple Pay for transaction account and debit card holders and has attracted thousands of young people in particular to switch over."
Jason Bryce
InfoChoice Editor
NAB Classic Banking still has no fees, ever.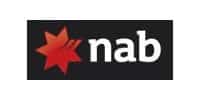 NAB's Classic Banking transaction account has no monthly fees and a NAB Visa Debit card at no extra cost. There is no ATM operator fee at over 7,000 NAB ATMs Australia-wide. Tap and pay with your NAB Visa Debit card and NAB Pay for Android. Improved NAB Mobile Banking app. Protection against fraud with NAB Defence.
Go direct to NAB interest rates and fees information at InfoChoice.
ANZ Access Advantage has Apple Pay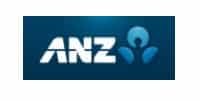 The ANZ Access Advantage transaction bank account has Apple Pay, Tap and Pay and no monthly fee if you deposit at least $2,000 per month or if you are Centrelink pensioner, beneficiary of concession card holder. The ANZ Access Advantage monthly fee is normally $5 a month and you get a Visa Debit card with unlimited everyday transactions at ANZ ATM's, ANZ Internet Banking, ANZ App and ANZ Phone Banking.
Go direct to ANZ Bank interest rates and fees information at InfoChoice.
Compare these transaction accounts with other accounts at InfoChoice.
---
What is a transaction account?
A transaction banking account is used for day-to-day spending and collecting payments. A transaction account often comes with a debit card so you can withdraw cash at ATMs and pay for things in-store and online.
Before you choose a transaction account, check out the fees and features. Do you want Apple Pay, Google Pay or Samsung Pay? Do you use BPay for bills? Do you like cardless cash withdrawals from ATMs?
You can compare transaction bank accounts at InfoChoice.
What's a savings account?
Savings accounts don't usually come with a debit card, BPay or ways to pay. A savings account is linked to your transaction account and is just for storing money and paying interest. Savings accounts have higher rates of interest than transaction accounts.
If you are looking for a savings account, read more about the best savings accounts in Australia at InfoChoice.
Transaction account vs savings account