InfoChoice's Guide to Everyday Transaction Accounts
An everyday transaction banking account is the base product for most people's relationship with their bank.
An everyday bank account is necessary to get paid wages, salary or government payments like Centrelink benefits and pensions.
This guide to bank accounts will help you understand transaction accounts and how to get one.
You can compare transaction accounts from Australia's banks, credit unions, neobanks and other financial institutions at InfoChoice.
Update 13 March 2020 InfoChoice Editor's Choice:
"The best transaction account has the features you love and none of the fees you hate.
"The best transaction accounts in Australia offer no monthly fees, no operator ATM fees, no transaction fees and come with great apps and ways to pay.
"There is no need to pay for an everyday transaction account that gives you Apple Pay, Android Pay, Google Pay and Tap and Pay.
"Almost all Australian bank accounts come with a free Eftpos debit card and most also offer Visa or Mastercard debit functionality as well.
"These combo cards are helping debit takeover from credit as the number one way to shop with a card in Australia.
"These two accounts from ANZ and NAB (detailed below) offer either no monthly fees ever or the convenience of Apple Pay.
"NAB has been a market-leader in transaction accounts for at least five years with its no-fee Classic account.
"ANZ was the first Aussie bank to offer Apple Pay for transaction account and debit card holders and has attracted thousands of young people in particular to switch over."
Jason Bryce
InfoChoice Editor
NAB Classic Banking still has no fees, ever.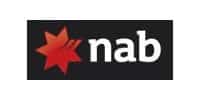 NAB's Classic Banking transaction account has no monthly fees and a NAB Visa Debit card at no extra cost. There is no ATM operator fee at over 7,000 NAB ATMs Australia-wide. Tap and pay with your NAB Visa Debit card and NAB Pay for Android. Improved NAB Mobile Banking app. Protection against fraud with NAB Defence.
Go direct to NAB interest rates and fees information at InfoChoice.
ANZ Access Advantage has Apple Pay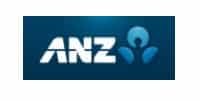 The ANZ Access Advantage transaction bank account has Apple Pay, Tap and Pay and no monthly fee if you deposit at least $2,000 per month or if you are Centrelink pensioner, beneficiary of concession card holder. The ANZ Access Advantage monthly fee is normally $5 a month and you get a Visa Debit card with unlimited everyday transactions at ANZ ATM's, ANZ Internet Banking, ANZ App and ANZ Phone Banking.
Go direct to ANZ Bank interest rates and fees information at InfoChoice.
Compare these transaction accounts with other accounts at InfoChoice.
---
What is a transaction account?
A transaction banking account is used for day-to-day spending and collecting payments. A transaction account often comes with a debit card so you can withdraw cash at ATMs and pay for things in-store and online.
Before you choose a transaction account, check out the fees and features. Do you want Apple Pay, Google Pay or Samsung Pay? Do you use BPay for bills? Do you like cardless cash withdrawals from ATMs?
You can compare transaction bank accounts at InfoChoice.
What's a savings account?
Savings accounts don't usually come with a debit card, BPay or ways to pay. A savings account is linked to your transaction account and is just for storing money and paying interest. Savings accounts have higher rates of interest than transaction accounts.
If you are looking for a savings account, read more about the best savings accounts in Australia at InfoChoice.
Transaction account vs savings account
Transaction accounts have low or no interest but plenty of ways to pay, shop and get your cash.
Savings accounts have no linked debit or credit card, no BPay or other ways to pay bills or go shopping. Savings accounts pay a higher rate of interest. Most savings accounts have a base rate and a maximum bonus interest rate and need to be linked to a transaction account in order to move money in and out.
How to open a bank account in Australia
To open a bank account in Australia you need 100 points worth of identification documents and an address in Australia. Most banks will now accept account applications online.
Some online banks have no branches at all, so you will need to go to the app store to join up.
Do you need a Tax File Number to open a bank account?
No, legally you don't need a TFN to open a bank account but you will be asked to provide your tax file number.
If you choose not to provide your TFN, you may be subject to an additional withholding tax on interest earned.
What is 100 points of identification?
In Australia, banks and other organisations may ask you for identification if you are opening an account. The following documents have 'points' allocated to them. To open a bank account you must be able to provide 100 points of personal identification documents.
Birth certificate, passport or citizenship certificate = 70 points.
Drivers' licence, public service employee ID card, pension card or Health Care card – 40 points.
Land Rates bill – 35 points.
Any other card with your name (eg: credit card, library card) – 25 points.
A utility bill or bank statement – 25 points.
How to find the right bank account
You can compare transaction bank accounts from Australia's banks, credit unions, neobanks and other financial institutions at InfoChoice.
Read more about finding the right savings account for your own needs.
The products compared in this article are chosen from a range of offers available to us and are not representative of all the products available in the market and influenced by a range of factors including interest rates, product costs and commercial and sponsorship arrangements
InfoChoice compares financial products from 145 banks, credit unions and other financial institutions in Australia. InfoChoice does not compare every product in the market. Some institutions may have a commercial partnership with InfoChoice. Rates are provided by partners and taken from financial institutions websites. We believe all information to be accurate on the date published. InfoChoice strives to update and keep information as accurate as possible.
The information contained on this web site is general in nature and does not take into account your personal situation. Do not interpret the listing order as an endorsement or recommendation from us. You should consider whether the information is appropriate to your needs, and where appropriate, seek professional advice from a financial adviser. If you or someone you know is in financial stress, contact the National Debt Helpline on 1800 007 007.