Best New Year's Resolutions for 2019 / 2020
Australia's top New Years Resolutions relate to improving health, finances, relationships, home and careers.
New Years resolutions are a common tradition in Australia and other countries. In Australia, the most common and popular resolutions are dieting, weight and money related. This is not new and the top resolutions do not change much from year to year.
The most popular New Years Eve resolutions in Australia are always related to health and dieting. The most common resolutions every New Years Eve are "Exercise More" and "Eat Less" or "Lose weight."
Other common New Year resolutions include:
"Get organised"
"Save more money"
"Quit smoking"
"Spend more time with family"
"Travel more"
"Read more"
ASIC's Moneysmart service recommends that if your New Years Eve resolutions relate to organising your money or saving more, you should:
1. Make a plan for your money
2. Look for Savings
3. Pay off debts
4. Understand and organise your superannuation
5. Invest for your future
How to make a budget plan for your money
Do you know how much your income is and how much you spend in bills, food and other costs each fortnight? Budgeting is the basis of being organised with money. Use a budget planner calculator to help organise your finances this New Years.
How to save more this year
Firstly, you can use a savings calculator to estimate how much you could earn with a regular savings plan. Moneysmart advise setting up a regular payment plan into a savings account that is difficult to quickly withdraw from. A term deposit does not support withdrawals until the end of the term (unless in exceptional circumstances).
Right now, the top savings accounts in Australia listed on InfoChoice are paying bonus maximum rates in excess of 2.0 per cent pa.

For example, UBank's USaver and Ultra transaction accounts may be able to help people who want to be organised and save more in 2020.
Linked together these accounts pay a maximum bonus rate of up to 2.10 per cent pa now including a high base rate of 1.04 per cent pa. These accounts have a sweep function to help savers collect and save their change.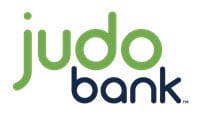 The top term deposit rates right now in Australia are over 2.0 per cent pa but are not available from the big four banks. The highest term deposit rates now listed on InfoChoice are from Judo Bank.
Judo Bank offers mostly longer terms. Judo's 12-month term deposits are currently paying 2.0 per cent pa and the five-year terms are paying 2.50 per cent.
How to pay off debts this year
People deeply in debt and not managing can call the National Debt Helpline and speak to a free, government funded financial counsellor on 1800 007 007.
People who want to get on top of their debts can make a budget and work out how much they can devote to repayments.
Balance transfer credit cards offer an introductory period of zero interest or very low interest on debts that you transfer onto the new credit card. A balance transfer credit card can help you repay debt interest-free if you use it carefully.
For example, the Suncorp Clear Options Platinum Visa credit card has zero interest on purchases and balances transferred for the first 14 months for an annual fee of $129 (Currently $49 for first year) and up to 55 days interest-free.
Personal loans for debt consolidation purposes are another popular way to manage debts. By using a relatively low-interest personal loan to pay off other higher interest debts, debt consolidation can save money and make managing a lot simpler and easier.
SocietyOne has fixed rate personal loans starting from 7.5 per cent pa (comparison rate 9.51 per cent pa) on amounts from $5,000 to $50,000 with a maximum loan term of 5 years.
How to organise your superannuation
Firstly, how many superannuation funds do you have? Ensure you have just one super fund and you know how it is investing your money.
How to invest for your future this year
It doesn't take much money to start investing. Making the leap from savings account to share portfolio and property assets seems like a big jump, so take time, do research and learn about investing. Do you know which shares might be right for first time investors? Do you know what micro-investing means?
Whatever your New Years Resolution is this year, if it relates to banking, loans, debts or savings, InfoChoice can help you get organised in 2020.
The products compared in this article are chosen from a range of offers available to us and are not representative of all the products available in the market and influenced by a range of factors including interest rates, product costs and commercial and sponsorship arrangements
InfoChoice compares financial products from 145 banks, credit unions and other financial institutions in Australia. InfoChoice does not compare every product in the market. Some institutions may have a commercial partnership with InfoChoice. Rates are provided by partners and taken from financial institutions websites. We believe all information to be accurate on the date published. InfoChoice strives to update and keep information as accurate as possible.
The information contained on this web site is general in nature and does not take into account your personal situation. Do not interpret the listing order as an endorsement or recommendation from us. You should consider whether the information is appropriate to your needs, and where appropriate, seek professional advice from a financial adviser. If you or someone you know is in financial stress, contact the National Debt Helpline on 1800 007 007.