How to find the best savings account in Australia
Comparing Savings Accounts:
Your InfoChoice Guide to Savings Accounts, January 2020
Looking for your best savings account means not just jumping at the highest rate because the best account for has rules and conditions that match your way of spending and saving.
An introductory rate savings account might be best for you if:
You will need your money soon and just a place to keep it for a while
You're new to savings
You need to make withdrawals
You're willing to look for another account once the introductory period is over.
An example of a top market-leading Introductory-rate saving account is:
Citi's Online Saver account is currently paying 2.30 per cent pa for four months, then reverting to a base rate of 0.85 per cent pa. (terms, conditions and limits apply).
An incentive saver account might be best for you if:
You're an experienced saver
You're confident you won't make any withdrawals
You can make regular deposits, and
You appreciate any incentive rates on offer.
An example of a top market-leading Incentive Saver saving account is: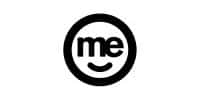 ME's Online Savings Account (with ongoing bonus) is currently paying a maximum bonus rate of 2.05 per cent pa when you make at least one tap n go payment using a linked ME transaction account each week. (other terms & conditions may apply).
You can start your search for a savings account on a reliable comparison site; take your time and really think about what your aims are before settling on one product.
A term deposit account might be best for you if: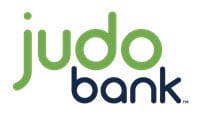 If you don't want to move any money in or out, you might prefer a term deposit. Some market-leading term deposit rates are currently being offered by Judo Bank.
A Notice Saver Account might be best for you if:
If you can afford to leave your money in an account that only allows you withdraw it with at least one-months notice, you might be interested in reading more about notice saver accounts.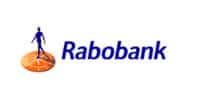 RaboBank has notice saver accounts starting at 31-day notice periods. RaboBank also has a top market-leading introductory rate savings account – The RaboBank Online Savings High Interest Savings Account currently paying a maximum rate for four months of 2.50 per cent, then falling back to a base rate of 1.05 per cent pa.

How to make your savings account work for you
Australian savers link their savings account to an everyday account to move money in and out. You can link to an account with the same bank or credit union or another institution. Different banks have their own rules about this.
What is the difference between a savings account and a transaction account?
Transaction accounts are sometimes called savings accounts, like on ATM or Eftpos terminal buttons.
But a savings account is actually very different from an everyday transaction banking account.
You can't use a savings account for direct debits, BPay, paying people or bills or making purchases instore or online. You can transfer money in and out from your linked transaction account.
An everyday transaction account might feature Apple Pay, Google Pay, Eftpos, a Mastercard or Visa debit card, BPay and other services.
What to look for in a savings account
There are lots of great saving accounts available to Australian savers. You need to know what you're looking for and what the various features will do for you first, so that you can find the one that's best for you and your needs.
Low opening deposits
Most savings accounts have no minimum opening deposit, so you can get started with one dollar or even nothing. Many of these accounts don't have a minimum monthly deposit either, although your interest rate might be on the low side.
However, look out for accounts that only pay the maximum bonus rate to balances over a minimum level, like $1,000 or $10,000.
No monthly fees
Savings accounts in Australia do not charge fees. Do not pay fees on your savings account. If you are asked for fees you might be getting scammed.
Your money will grow without much effort on your part
All you need to do is open the account and make at least one deposit. All savers will earn you some interest, even if it's not much. As with most things in life, however, the more you put in, the more you get out.
You can transfer funds easily
Once you've linked your saver and your transaction accounts, you can move money between them with j