InfoChoice's top savings account rates in January 2020
The savings account market is changing.
New accounts from neobanks and online institutions are offering market-leading rates and easier rules to get the maximum bonus rates.
And one bank is going all out at the moment to snare young savers with a market leading savings account well ahead of the rest of the banks and credit unions in Australia, listed on InfoChoice.
Scroll down or read more about InfoChoice's featured high-rate savings accounts in January 2020. Our top 25 great savings accounts for January 2020 are in this table:
(InfoChoice lists 145 Australian banks and credit unions. There may be other accounts with other rates available not listed by InfoChoice).
You can compare these accounts with other savings accounts now available in Australia at InfoChoice. If you're looking for an online high-rate savings account, here are five top savings accounts in January 2020.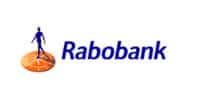 The Rabobank Online Savings High Interest Savings Account offers an interest rate of 2.50 per cent for the first four months, after which it reverts to 1.05 per cent.
This introductory period gives your savings a quick boost and you can always move your money if you're keen to keep a higher rate.
The Bank of Queensland Fast Track Saver Account offers 2.15 per cent as long as you put $1,000 into a linked BOQ Day2Day Plus Account every month.
The basic rate is 0.35 per cent, so this is one of the best incentive savings accounts. There is also a Fast Track Starter Account for 14-24 year olds paying a maximum bonus rate of up to 3.15 per cent pa.

The UBank USaver Account offers savers 2.10 per cent as long as you deposit at least $200 each month in a linked UBank Ultra transaction account.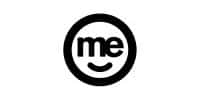 The ME Online Savings Account gives you 2.05 per cent (variable) when you link it to an ME Everyday Transaction Account and make at least one purchase per week using tap & go with your Debit Mastercard.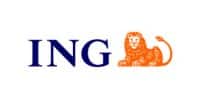 The seemingly ever-popular savings account from ING still has a great rate near the top of the market.
The ING Savings Maximiser gives 1.95 per cent when it's linked to an ING Orange Everyday bank account, you deposit at least $1,000 each month and you make at least five card purchases per month.
This was one Australia's first online high interest savings accounts and is still one of the most popular.
InfoChoice Editor's Pick of Savings Accounts for January: Suncorp Growth Saver

Suncorp's Growth Saver Account lets you make one withdrawal per month and still get the maximum bonus rate. That makes the Suncorp Growth Saver our pick of the top savings account deals available in Australia in January.
To get the maximum rate of 1.95% pa, you have to increase your balance by a minimum of $200 per month and make a maximum of one withdrawal.
The Australian Government Guarantee Scheme guarantees deposits of up to $250,000 per person, per institution, so as long as your deposits don't exceed this limit, you'll be insured by the Australian government up to these limits. If you have more than $250,000 to deposit, divide it up between different institutions so that you're protected by each bank's guarantee.
Compare savings accounts from Australia's banks and credit unions at InfoChoice.
The products compared in this article are chosen from a range of offers available to us and are not representative of all the products available in the market and influenced by a range of factors including interest rates, product costs and commercial and sponsorship arrangements
InfoChoice compares financial products from 145 banks, credit unions and other financial institutions in Australia. InfoChoice does not compare every product in the market. Some institutions may have a commercial partnership with InfoChoice. Rates are provided by partners and taken from financial institutions websites. We believe all information to be accurate on the date published. InfoChoice strives to update and keep information as accurate as possible.
The information contained on this web site is general in nature and does not take into account your personal situation. Do not interpret the listing order as an endorsement or recommendation from us. You should consider whether the information is appropriate to your needs, and where appropriate, seek professional advice from a financial adviser. If you or someone you know is in financial stress, contact the National Debt Helpline on 1800 007 007.