Western Union vs bank transfer vs PayPal
If you have friends or family overseas, you may want to send them money at some point, like for a wedding, a medical expense or just to help with everyday expenses. Here are some tips to help you pay less fees and avoid problems when you transfer money abroad.
What is the cheapest way to remit funds overseas?
As with any financial transaction, it pays to compare the market offerings to make sure you're getting the best exchange rates and the lowest commissions. You should think about where you're sending the money to before you start.
There are a few government-funded sites that can help you to find the best rates for international remittances.
Look at SendMoneyPacific, SaverAsia and Remittance Prices Worldwide for the best APAC and worldwide exchange rates.
Make the effort to shop around
Rather than heading straight to Western Union for all of your international money transfers, you should make the effort to look at different companies or platforms. If you send large amounts of money, or regular amounts of any size, then you could save a lot of money in fees and commissions.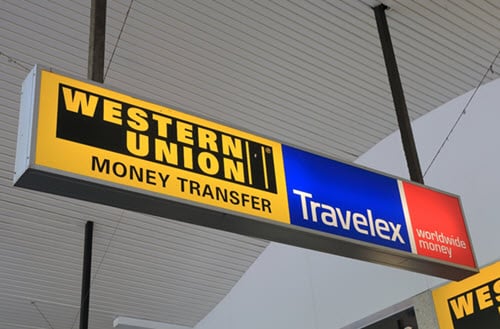 What is the best way to remit funds overseas?
There's no single platform or company that's always the best for all regions of the world, so get to know which ones work best for different areas and for different amounts. Some useful tips for sending money overseas include:
Finding out if the exchange rate is guaranteed so that you'll know exactly how much your sister will get at the other end
Comparing the total price, including the retail exchange rate and the fees; just being 'fee free' doesn't mean it's the cheapest option because the exchange rate could be high
Make sure you keep hold of receipts and transfer documents, as well as noting the time limit for refunds, and
Send fewer but larger amounts if you want to avoid paying too many fees.
How can I send money home?
There's lots of ways for you to send money home to your family.
Use an online transfer company
You set up an account with one of these companies or platforms and then you can send money over the internet. You can even send money via your smartphone and the company moves the funds into your recipient's bank account.
This method can be rapid and very cheap, but you need to be able to trust the platform and also know your recipient's bank details.
Make a bank transfer
If you're not 100 per cent comfortable with an online platform then you can send money from your bank account to an overseas account. These transactions are known as telegraphic transfers, wires or SWIFT transfers.
Banks can be a bit more expensive than other methods, especially if you use one of the Big Four banks to make the transfer. The more commonly - used currencies, like Sterling (GBP), US dollars (USD) or euro (EUR) might be cheaper to source and send from other suppliers and platforms. In addition to this, banks transfers can take between two and five working days.
Make a cash transfer
There are money transfer companies that allow you to transfer money overseas using EFTPOS or even cash. You usually have to visit a storefront or counter in order to do this, especially if you're using cash.
Some of these companies also let you send money over the internet, over the phone or with a bank card once you've set up an account. Your recipient will have to visit a branch of the same company at their end to pick up the money. These transfers are rapid, but could involve high fees.
You can also visit Australia Post offices to make cash transfers; just make sure that the branch you're looking at has the Bank@Post sign visible.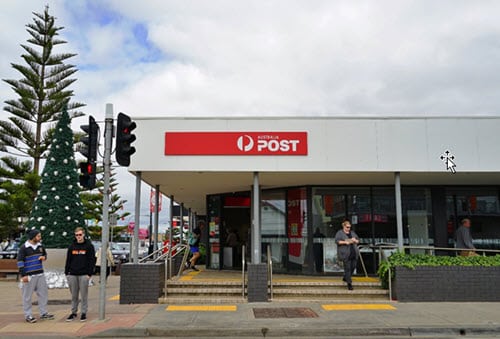 Send an international money order
If you prefer to send a cheque, but don't want to send one from your personal bank account, then you can send an international bank draft. You deposit money into a bank and receive an international guaranteed cheque. You then post this cheque to your friend or relative who can either cash the cheque or deposit into their own bank account.
This is a much slower method of sending money, but it's very secure so if your recipient doesn't mind waiting for the cheque to arrive and then to clear.
What if there's a problem?
If the money doesn't show up at the receiving branch, in your relative's bank account or through their letterbox, then you should both raise the issue with the company or platform you used. If the problem isn't resolved, then you should approach the Australian Financial Complaints Authority (AFCA).
Beware of money transfer scams
If you use a reputable transfer company and there's a problem, then it'll almost certainly be resolved in a timely manner. If you use an unstable or disreputable site and you get scammed, you're not likely to get any money back at all.
Do your homework before sending money overseas and if you're not sure about a particular company, play it safe and use a trustworthy one instead.
The products compared in this article are chosen from a range of offers available to us and are not representative of all the products available in the market and influenced by a range of factors including interest rates, product costs and commercial and sponsorship arrangements
InfoChoice compares financial products from 145 banks, credit unions and other financial institutions in Australia. InfoChoice does not compare every product in the market. Some institutions may have a commercial partnership with InfoChoice. Rates are provided by partners and taken from financial institutions websites. We believe all information to be accurate on the date published. InfoChoice strives to update and keep information as accurate as possible.
The information contained on this web site is general in nature and does not take into account your personal situation. Do not interpret the listing order as an endorsement or recommendation from us. You should consider whether the information is appropriate to your needs, and where appropriate, seek professional advice from a financial adviser. If you or someone you know is in financial stress, contact the National Debt Helpline on 1800 007 007.