Firstly, what is the NBN?
The NBN is the National Broadband Network, is a government initiative to bring high-speed broadband to most of Australia's population. It's been a few years in the making, and some of the technology has changed since its 2009 inception, but it's finally being rolled out nationwide, with the ultimate aim of reaching at least 93 per cent of Aussies.
The NBN, which is being delivered by the NBN Co, will be available via a mix of different technologies. These different technologies include satellite and fixed wireless access in the more remote areas of the country, as well as fixed-line fibre to the premises (FTTP to its friends), fibre to the node (FTTN) and hybrid-fibre coaxial cable in the cities and metropolitan areas.
There's also a couple of other fibre technologies that will be less commonly-used - fibre to the basement (FTTB) and fibre to the curb (FTTC). FTTB will most likely be available in a few apartment buildings to give all the occupants access and FTTC will be used in a few areas to replace the HFC connections that were originally planned.
Your own NBN technology will be dictated primarily by the area you live in, so you need to find out what you'll be getting. Head to NBNCo's address checker to find out which tech is available at your home address and if it's already been rolled out to you.
When will I be able to move onto the NBN?
Some areas are ready to go now and it's important that you find an NBN provider as soon as possible because the ADSL will be cut off around 18 months after NBN reaches you.
The ADSL deadline can be as short as 90 days in some cases and you'll see the deadline for your area on the checker, so you might have to move fast.
How fast will NBN Internet be in my area?
NBN speeds are measured by the average speed in the evenings, when most people are using it to stream films and so on. These peak hours are between 7.00pm and 11.00pm and the speed you'll get will be determined primarily by the type of connection you have. FTTP is fastest, as the fibre comes into your home, whereas FTTN is a bit slower as it uses copper wires for the last few hundred metres into your premises.
There are also different tiers of speeds, depending on what your area can offer. FTTP offers four tiers, from basic to premium, which obviously means different pricing as you go up the scales.
If you're in an area served by FTTN or HFC, then you can't get the highest speeds yet. Fixed wireless and satellite areas may be even more limited, but improvements are planned.
How much does NBN internet cost?
This depends on your tech and also the level of service you opt for. You can choose from different NBN providers as long as they deliver to your area, but here are some good examples of a provider within each tier.
NBN 12 - basic
The basic plans are suitable for users looking for entry-level speeds.
The TPG NBN 12 SL bundle is a good looking deal as you get an 18-month contract with maximum evening speeds of 11.1mbps.
The bundle includes a modem as well as national and international calls. This plan costs $59.99 per month ($89.99 for the first month), which works out as $1,109.82 over the entire contract.
NBN 25 - standard
These plans are good for users who want an improvement from their old ADSL broadband plan. You should get download speeds of up to 25mbps and uploads at 5mbps.
A good looking NBN 25 deal is the Vodafone Essential NBN plan, which includes a modem and delivers speeds of up to 23mbps. There's also 4G backup if necessary and this plan costs $59.00 per month (the first month costs $239 with the modem) and you're not tied into a contract.
NBN 50 - standard plus
Standard plus plans are ideal for small businesses and for households in which several people are using the internet at the same time. The speeds on offer are quite a step up from the basic and standard tiers, with theoretical maximum of 45mbps.
A good looking standard plus deal is the Tangerine XL Speed Boost. It offers maximum speeds of 42mbps and includes 4G backup. You can use your own modem, or buy one with the deal, which makes the first month $159.80 and $59.90 a month thereafter. You're not tied into a contract with this deal.
NBN 100 - premium
If you have a need for speed then premium is the way to go, with maximum evening speeds of around 85mbps. This tier is for people who stream HD films, game a lot and who download and upload large files regularly.
One reasonable looking premier plan is the Aussie Broadband Power User, which offers maximum speeds of 86mbps. You can use your own modem, which means you don't pay the $253 for the first month and the plan costs $89 a month going forward. You're not tied into a contract with this deal.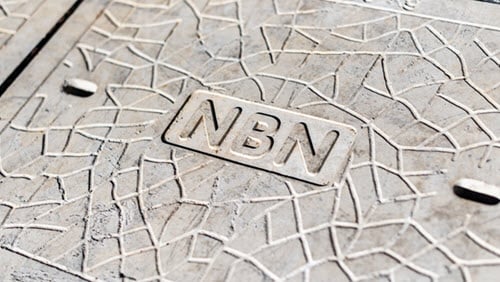 How to choose an NBN internet plan
When you're ready to switch to NBN, you should compare the offers on the market within your price range and also your usage levels.
If you work from home, or if you have a houseful of teens, a premier plan may be for you, whereas if you're not bothered about HD films and games, then standard or standard plus might be a better option.
Which NBN provider is fastest?
According to the Australian Competition and Consumer Commission (ACCC), the fastest NBN provider now is Optus.
Optus NBN managed to achieve 87.6 per cent of its maximum speed, even at peak hours.
Second fastest internet in Australia according to the ACCC is TPG, which managed 86.3 per cent.
The speed you experience at home is largely dependent on the tech that delivers it.
Compare accounts, loans, cards, insurance and investments at Australia's leading comparison website since 1993, InfoChoice.
The products compared in this article are chosen from a range of offers available to us and are not representative of all the products available in the market and influenced by a range of factors including interest rates, product costs and commercial and sponsorship arrangements
InfoChoice compares financial products from 145 banks, credit unions and other financial institutions in Australia. InfoChoice does not compare every product in the market. Some institutions may have a commercial partnership with InfoChoice. Rates are provided by partners and taken from financial institutions websites. We believe all information to be accurate on the date published. InfoChoice strives to update and keep information as accurate as possible.
The information contained on this web site is general in nature and does not take into account your personal situation. Do not interpret the listing order as an endorsement or recommendation from us. You should consider whether the information is appropriate to your needs, and where appropriate, seek professional advice from a financial adviser. If you or someone you know is in financial stress, contact the National Debt Helpline on 1800 007 007.