Best ways to deal with post-Christmas debt
*Disclaimer: Citi credit card product names have changed effective 20 Jan 2020 as following: Citi Clear Platinum is now Citi Clear; Citi Rewards Platinum is now Citi Rewards; Citi Signature is now referred to as Citi Premier; Citi Signature Qantas now known as Citi Premier Qantas.
If you have a Christmas debt hangover, you might be weighing up your options now.
Are you looking for the cheapest and quickest way to repay a few thousand dollars?
$3,000? $5,000? $10,000 or $20,000 of Christmas debt can either hang around for years costing you plenty, or get paid off quickly and cheaply.
People who find themselves unemployed, in financial hardship or with more debt than they can repay, can call the national debt helpline on 1800 007 007 and talk to free financial counsellor.
For most of us, we need to take control, rein in the spending and realise the holiday is coming to a close for Christmas and New Years 2019. We have to tone down from Holiday and Party spending level and get back to everyday living.
A New Years focus on bills and debt repayments can get you started on the right financial footing in 2020.
InfoChoice can help you find the top rates on these debt repayment and money management tools:
Zero-interest Balance Transfer credit cards
Personal loans for Debt Consolidation
High Interest Savings Accounts
Home owners with unsecured or car loan debts can also consider refinancing their home loans to consolidate all their debts into one loan (financial advice recommended). Refinancers can compare home loans at InfoChoice.
How to Calculate your debt repayments
You can use the InfoChoice Calculators to help you get on top of your money management issues this year:
InfoChoice Budget Planner calculator
Enter your income and expenses to plan your spending and repayments.
InfoChoice Credit Card Repayment calculator
Adjust your repayments to work out how much you can save.
InfoChoice Personal Loan calculator
How long it will it take to pay off your personal loan and how much interest will you pay?
InfoChoice Home Loan Refinance calculator
Is it worth switching to a new mortgage?
InfoChoice Borrowing Power calculator
Enter your income, debts and loan details to get a breakdown of what option is best for your budget.
How to repay a $5,000 debt fast
What are the repayments and the interest bill on a $5,000 credit card or personal loan debt?
Interest and repayments on loans and cards can be very expensive so comparing interest rates can save you a lot of money and time spent on repaying your debts.
The minimum 2.5% monthly repayments on a $5,000 credit card debt charging a typical rate of 20.74% pa, $99 annual fee are less than $130.
But repaying your card debt with those low repayments would see your debt grow according to the InfoChoice Credit Card repayment calculator, so that is not a savvy option.
Assuming you can focus on repayments and not spending more money, you can look for a zero-interest or low interest card or loan for debt consolidation and manage your debts cheaply and quickly.
InfoChoice makes comparing easy and we have collected some of the top debt consolidation loans and balance transfer credit card deals here. Check out some of these deals and pay off your debts sooner.
SocietyOne has fixed and variable unsecured personal loan rates starting from 7.5 per cent pa (comparison rate 9.51% pa). SocietyOne is an online lender specialising in unsecured personal loans funded by investors. SocietyOne loans range from $5,000 to $50,000 with a max loan term of 5 years.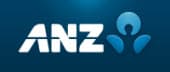 ANZ Bank promote fast approval on personal loans and are traditionally one of Australia's leading personal loan providers.
ANZ Bank has a full range of personal loans offering same day funding (terms and conditions apply). Check out the ANZ Fixed Rate Personal Loan with a current variable interest rate of 12.45 per cent (comparison rate 13.32 per cent pa) on amounts from $5,000 to $50,000.
The Citi Rewards Platinum Visa
The Citi Rewards Platinum Credit Card is currently charging 0% p.a. rate on balances transferred for 26 months with a 1.5% BT fee.
The Citi Rewards Platinum Credit Card has a $49 annual fee in the first year, then $149 for the second and subsequent years. This card has Citi Rewards, platinum benefits and up to 55 days interest-free on purchases.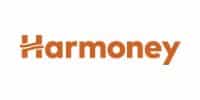 Harmoney is an online marketplace for loans where rates start from 7.69 per cent pa (comparison rate) on unsecured personal loans ranging from $2,000 to $70,000.
American Express Velocity Escape
The American Express Velocity Escape Card charges zero per cent (0%pa) on balance transfers for the first 12 months. The American Express Velocity Escape Card has a purchase interest rate of 20.74 per cent pa, no annual fee and up to 55 days interest-free.
Compare credit cards like this with other cards from Australia's banks and other lenders at InfoChoice.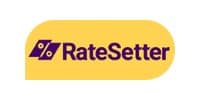 RateSetter is a peer to peer lender with unsecured personal loan rates starting at 6.89 per cent pa (comparison rates starting from 8.55%pa). RateSetter loans have no ongoing fees and rates are set according to the credit score of the borrower.
You can compare these loans with other personal loans from Australia's banks, credit unions and other lenders at InfoChoice.
The products compared in this article are chosen from a range of offers available to us and are not representative of all the products available in the market and influenced by a range of factors including interest rates, product costs and commercial and sponsorship arrangements
InfoChoice compares financial products from 145 banks, credit unions and other financial institutions in Australia. InfoChoice does not compare every product in the market. Some institutions may have a commercial partnership with InfoChoice. Rates are provided by partners and taken from financial institutions websites. We believe all information to be accurate on the date published. InfoChoice strives to update and keep information as accurate as possible.
The information contained on this web site is general in nature and does not take into account your personal situation. Do not interpret the listing order as an endorsement or recommendation from us. You should consider whether the information is appropriate to your needs, and where appropriate, seek professional advice from a financial adviser. If you or someone you know is in financial stress, contact the National Debt Helpline on 1800 007 007.