SAVERS ALERT – Act now to beat cuts and lock in rates above inflation
13 March 2020: NAB cuts savings account rates
NAB's popular iSaver savings account bonus rate for the first four months has been cut from 1.55% pa to 1.30% pa effective today.
NAB's Reward Saver savings account maximum bonus rate has come down from 1.50% pa to 1.25% pa.
To get the maximum bonus rate on a NAB Reward Saver account, savers need to make at least one deposit and no withdrawals per month.
NAB's Classic Banking transaction account has a rate of 0.01% pa and no monthly fees.
Go direct to NAB interest rates and fees information at InfoChoice.
Commonwealth Bank cuts savings account rates
Commonwealth Bank has NetBank Saver, GoalSaver and YouthSaver rates.
GoalSaver is now paying a maximum of 0.65% pa on balances under $50,000, when you deposit $200 and make no withdrawals in a month.
The NetBank Saver new ongoing base rate is 0.05% pa with an introductory rate (five months) of 1.25% pa, down from 1.55% pa.
Go direct to Commonwealth Bank account interest rate and fees information at InfoChoice.
ANZ Bank cuts term deposit rates
ANZ Bank has cut most term deposit rates by 0.25 percentage points, following the RBA's rate cut last week. ANZ Bank has left its leading TD rate of 1.60% pa for 8 month Advance Notice TDs alone. Go to ANZ Bank interest rate information at InfoChoice.
---
First savings rate cuts announced
Term deposit market leader Judo Bank is the first institution to announce cuts to savings rates following the RBA's cut to official interest rates yesterday.
Judo Bank's term deposit rate cuts are effective immediately, 1pm 4 March 2020.
Judo Bank has sliced 0.05 percentage points from their 12-month rate from 2.0 per cent pa to 1.95 per cent pa.
Judo Bank has also sliced 0.05% pa from other terms, including the popular 6-month term deposit, which is now paying 1.90% pa. The top term deposit rate is still 2.35% pa for five years from Judo Bank.
These Judo Bank term deposit rates are effective 1pm MEL TIME today (4th March 2020):
New Judo Bank term deposit rates
Go directly to Judo Bank term deposit interest rate information at InfoChoice.
Savers who with cash in the bank need to act FAST to lock in rates above inflation said Vadim Taube, CEO of InfoChoice.
"More banks, credit unions and neobanks are expected to announce rate cuts to savings accounts and term deposits soon."
Which bank savings accounts are beating inflation?
"Big four bank savings account rates are all below the rate of inflation (1.8% pa)," said Vadim Taube.
The top rates from at-call savings accounts now offered by CBA, NAB, Westpac and ANZ are around 1.60% pa to 1.65% pa. These rates are expected to change in coming days and weeks. The table above is current 4 March 2020.
InfoChoice names the accounts still with rates over inflation:
"But savers can lock in ongoing rates well above 2.0% pa if they move their cash now to a long term deposit from neobank Judo Bank," said Vadim Taube.
Judo's top rate is 2.35% pa.
"Or a savings account like ME's high interest account or UBank's USaver Ultra has a good maximum bonus rate above inflation with relatively easy rules."
Other savings accounts are still paying rates above 2.0 per cent pa.
Check out these banks with high rates and easy rules: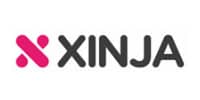 Xinja is now paying up to 2.25% pa. Xinja Bank interest rate and fees information at InfoChoice.
Up is now paying up to 2.25% pa. Up interest rate and fees information at InfoChoice.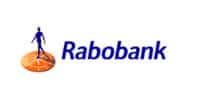 Rabobank is now paying up to 2.50% pa. Rabobank interest rate and fees information at InfoChoice.
Highest term deposit rates
The highest term deposit rate listed on InfoChoice is now 2.35% pa (for five years) from Judo Bank.
For 12-month term deposits Judo is paying a market-leading rate of 1.95% pa.
For 6-month terms Judo is paying 1.90% pa, AMP Bank is paying 1.85% pa and citi is paying 1.80% pa.
Compare savings account rates at InfoChoice now.
Compare term deposit rates at InfoChoice.
Go straight to the latest rates information from individual banks and other institutions here.
The products compared in this article are chosen from a range of offers available to us and are not representative of all the products available in the market and influenced by a range of factors including interest rates, product costs and commercial and sponsorship arrangements
InfoChoice compares financial products from 145 banks, credit unions, authorised deposit-taking institutions, non-bank lenders and other financial product providers in Australia. InfoChoice does not compare every product in the market. Some institutions may have a commercial partnership with InfoChoice. Rates are provided by partners and taken from financial institutions websites. We believe all information to be accurate on the date published. InfoChoice strives to update and keep information as accurate as possible.
InfoChoice is a leading Australian comparison website for retail banking and personal finance products. We've been helping Aussies find great offers on credit cards, home loans, savings accounts, term deposits, personal loans and car loans for over 25 years. Our mission is to help consumers make an informed purchasing by bringing together the most comprehensive list of financial products on the market today.
At InfoChoice, we strive to be:
• Comprehensive. We compare more than 3500 individual products from 145 providers within Australia to offer you the best value.
• Informative. We know how important it is for you to crunch the numbers before buying. Our calculators help you understand the cost of different products over the long term and show you the potential savings.