Can I 3D print a house?
Are you depressed by the expensive price of houses and home and land packages in Australia?
Have you considered looking for an affordable, empty block of land on which you could build a cheap (very cheap) 3D printed house? Yes, a real house, that you can live in, safely and legally.
Can you imagine a beautiful new home built for $5,000, not $500,000? Can you imagine a mortgage over your home and land that's about $100,000 rather than in the order of $1,000,000?
Are you asking yourself: What are we talking about? Is it even possible to 3D print a house? Is it legal to 3D print a house in Australia? How can I 3D print a house?
Construction is evolving. Robotics are now becoming legitimate construction tools as are 3D printers. Last week, two 3D printed houses were built in an impoverished, rural part of Mexico. It was the start of construction on the first 3D-printed neighbourhood in the world, with developers hoping to build 50 new houses by the end of 2020.
This pioneering initiative from US based New Story has commenced in Tabasco, Mexico where families live in a seismic zone prone to flooding.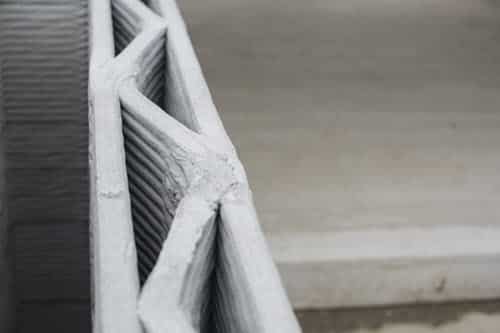 "These families are the most vulnerable, and in the lowest income … and they're living on about an average of $3 a day," said Brett Hagler, CEO and co-founder of New Story, the non-profit building the community.
"They're living in literally a pieced-together shack that during the rainy season, it will rain and it will flood their shack. Some of the women even said that the water will go up to their knees when it rains, sometimes for months," Hagler told CNN.
New Story is using a Vulcan 3D printer, which works by producing layers of a cement-like paste of mortar along a track that's been digitally outlined for it to follow.
The build takes anywhere between 12 and 24 hours. It creates a structure of a 55-75 square-metre home, complete with two bedrooms, lounge room and a bathroom.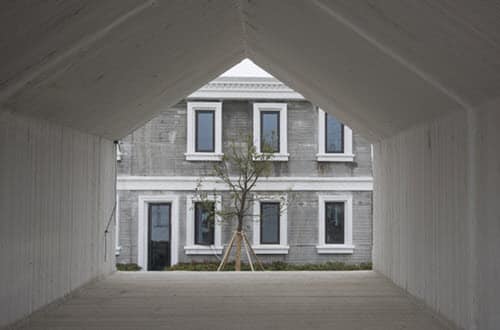 3D printed housing in Australia
As New Story looks to end homelessness, in Australia 3D housing could be used to address affordability issues.
Printing a house for approximately US$4000, would imply a substantial cost saving.
Dr Hank Haeusler, senior architecture lecturer at the University of NSW, believes that we are about five to 10 years away from 3D printed housing.
"I think it is definitely going to happen … I think in five to 10 years we will see more and more 3D printed housing construction and nodes," Dr Haeusler told news.com.au.
Researchers at RMIT in Melbourne have already developed a 3D printed structural node that could connect building parts together.
The next step would be to find the right client, developer and builders to construct.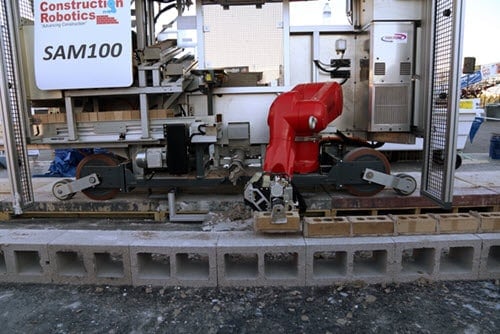 Robots build 3 bedroom house in three days
In November last year, ASX-listed Fastbrick built the world's first fully automated three-bedroom, two-bathroom house in less than three days using block-laying robot Hadrian X.
In October this year, it entered a series of agreements with housebuilders in Australia and Mexico with a view to getting demonstration homes built.
The joint venture between Fastbrick and Australian building supplies company Brickworks Building Products will see the pair instigate its Wall-as-a-Service" concept in Australia and Mexico's sizeable home-building markets.
A further agreement between Fastbrick and Western Australia's Summit Homes will consist of a three-stage Building Pilot Program Agreement.
The first stage is a Demonstration Stage. Fastbrick will supply WaaS for three house structures on its premises using a range of designs supplied by Summit. These structures will be subject to inspection, assessment and reporting by both Summit and independent consultants to ensure they meet relevant building standards.
Stage two is the Display Home Stage, with the display home to be purchased by Fastbrick and then opened to the public to demonstrate and promote the use of the Hadrian X in residential home construction.
Stage three will see Summit engage Fastbrick Australia to supply WaaS for a single storey residential structure under a building contract with a homebuyer.
The way things are moving, cost of construction and therefore purchase could be far more affordable as technology evolves.
Therefore, should interest rates remain low, homebuyers will maintain a strong position with favourable macro-economics working in conjunction with smart technology to make housing affordable.
Find out which areas you can afford here. Keep up to date with the latest interest rates outlook for Australia and the latest property market outlook at InfoChoice.
Compare home loans from Australia's banks and other lenders at InfoChoice.
This article is not financial advice and is not written by a financial adviser.
The products compared in this article are chosen from a range of offers available to us and are not representative of all the products available in the market and influenced by a range of factors including interest rates, product costs and commercial and sponsorship arrangements
InfoChoice compares financial products from 145 banks, credit unions and other financial institutions in Australia. InfoChoice does not compare every product in the market. Some institutions may have a commercial partnership with InfoChoice. Rates are provided by partners and taken from financial institutions websites. We believe all information to be accurate on the date published. InfoChoice strives to update and keep information as accurate as possible.
The information contained on this web site is general in nature and does not take into account your personal situation. Do not interpret the listing order as an endorsement or recommendation from us. You should consider whether the information is appropriate to your needs, and where appropriate, seek professional advice from a financial adviser. If you or someone you know is in financial stress, contact the National Debt Helpline on 1800 007 007.