Trending Financial News 13 March 2020
"Brutal" share market crash sweeps the globe
Share markets in the USA and Europe crashed overnight in the biggest global share sell-off since the Black Monday crash of 1987.
The FTSE 100 index of top UK companies listed on the London Stock Exchange lost 10.87% last night (Australian time). The FTSE 100 is now at the lowest level since 2012. The Dow Jones Index of stocks on the New York Stock Exchange closed down 10% to 21,200.
The US Federal Reserve announced a US$1.5 trillion bond buying program to inject money into markets.
"Today has been utterly brutal," Neil Wilson, market analyst from Markets.com told The Guardian.
"Markets are at breaking point, there is a real systemic risk now with financial markets in complete turmoil over the coronavirus."
Leading markets analyst Lawrence McDonald pointed out that oil and bitcoin prices are down 53% and 46% respectively from their recent record highs. The S&P 500 is down 27% and the NASDAQ 100 is down 25%.
Keep up to date with the latest outlook for interest rates at InfoChoice.
$750 from ScoMo – coming to your account soon
6.5 million Australians will get $750 paid directly to their bank accounts in the fortnight starting 31 March 2020. Prime Minister Scott Morrison's government is spending $17.63 billion to support the Australian economy as Coronavirus spreads.
Scott Morrison said most of the package would be paid as grants, tax concessions and wage subsidies to small and medium sized businesses.
There is no application needed for the $750. The money will be paid directly to people in addition to their current Centrelink payments, including Family Tax Benefits.
Read more about the government's coronavirus economic stimulus package at InfoChoice.
100% chance of another RBA rate cut in April
Futures markets have priced in a 100% expectation of a RBA rate cut of 0.25% in April 2020 to just 0.25%. Yesterday the Bank of England cut the UK's official 'base' interest rate by 0.5% to just 0.25%.
The Bank of England governor, Mark Carney, said the package of rate cuts and government spending was "a big package, a big deal." Mr Carney said the bank was acting with other central banks and governments "in a way that makes it clear that we are going to bridge a situation, as opposed to allowing it to be turned into something worse."
Keep up to date with the latest outlook for interest rates at InfoChoice.
ASX share market crashes
Aussie share investors reacted badly to the prime minister Scott Morrison's coronavirus economic stimulus package yesterday.
Share prices plunged after the prime minister announced his $17 billion cash injection into businesses and families.
The stimulus package was announced at 10.30am yesterday and by 1pm the ASX All Ordinaries index was down 300 points. By the close of trading the All Ordinaries was down 7.8% or 418 points. The S&P ASX 200 fell 7.9% or 421 points to 5304 by close of trade.
Travel and tourism businesses were particularly hard hit. Flight Centre (FLT) was down $4.37 (18.2%) to $19.61 and Webjet (WEB) fell $1.36 (19.7%) to $5.56.
Keep up to date with the latest economic news impacting on your interest rates and hip pocket at InfoChoice.
Judo Bank cuts term deposit rates
Judo Bank has cut 5-year term deposit rates by 0.20 percentage points from 2.35% pa to 2.15% pa.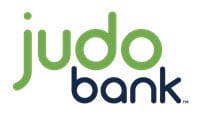 Four-year Judo Bank term deposits have come down 0.15% to 2.10% pa, three-year TDs have come down 0.10% to 2.05% pa and two-year term deposit rates are down 0.05% to 2.0% pa.
Go direct to Judo Bank term deposit rate information at InfoChoice.
How much does home loan refinancing cost?
Moving to a rate that's only a fraction of a per cent lower can make a big difference over the years. Each individual loan has its own terms and conditions but government reforms mean that lenders are not allowed you to charge you more than their costs for exiting a mortgage. Use a refinancing home loan calculator to see if the costs are outweighed by the savings.
Compare home loan rates and stay aware of rate cuts and the best rates in the market at InfoChoice.
Take the InfoChoice Rate Dare
Compare your home loan interest rate with the lowest rates in the market and you could win big.
Take the InfoChoice Rate Dare and compare your big four home loan rate with the best rates in the market at InfoChoice. If we can't find you a better rate, we'll give you $1,000 (terms and conditions).
Secured vs unsecured personal loans
A secured personal loan needs you to guarantee the loan with an asset that you own. If you default on the loan, the asset will be seized and sold to cover the shortfall.
With an unsecured loan, the lender doesn't ask you for security, but will probably apply a higher interest rate than it would for a secured loan to reflect the extra risk. If you default, the lender's only recourse is legal action.
The NRMA Secured Personal Loan is charging rates starting at 6.99 per cent p.a. (comparison rate 7.70 per cent p.a.) on loans between $5,000 and $7,000,000. Go direct to NRMA loan interest rates and fees information at InfoChoice.
Harmoney's Unsecured Personal Loan have rates starting from 6.99% pa (comparison rate 7.69% pa) on loans up to $70,000 with loan terms from three to five years. Go directly to Harmoney's Loan interest rate and fees information at InfoChoice.
Citibank is growing in Australia
Citibank reported a big increase in deposits held despite a generally low-rate environment. The value of deposits held by Citibank grew 5.7% from $1.013 billion to $1.071 billion during 2019.
"In 2019, Citi delivered our most profitable year since 2006," said Michael L. Corbat, Citi Australia's Chief Executive Officer, "we have grown loans and deposits for 16 consecutive quarters."
Read more about Citi Australia and go directly to Citibank interest rate and fees information at InfoChoice.