Trending Financial News 14 November
Banks offer help to bushfire victims
Wild deadly bushfires are still out of control across much of northern NSW and Queensland. New South Wales and Queensland residents facing financial difficulty as a result of bushfires can contact their bank for assistance, said the ABA yesterday.
Anna Bligh, CEO of the Australian Banking Association said banks have hardship teams ready to assist.
"Banks stand ready to help customers where needed across NSW and Queensland," said Ms Bligh.
What help can banks give to bushfire victims?
Banks offer a range of assistance to help customers affected by natural disasters including:
A deferral of loan repayments
Waiving fees and charges
Waiving break costs on Farm Management Deposits
Debt consolidation and restructuring existing loans free of usual fees
Deferring interest payments
Offering additional finance
Deferring credit card payments
Increasing emergency credit card limits.
For more information go to www.ausbanking.org.au/doingittough.
Housing affordability is improving
Home owners and renters are spending less on housing expenses than they have in more than ten years according to new research from ANZ Bank and CoreLogic.
Record low home loan rates have contributed to Australian households now paying the lowest proportion of their incomes on a mortgage since 2004.
Renters are paying the lowest proportion of their household income on rent since mid-2007, with an average of 28.5 per cent of income now going towards rent.
The downturn in housing prices since 2017 has allowed household incomes to outpace growth in dwelling values for the first time since 2012.
How much income should go to mortgage repayments?
Housing affordability in Australia has improved over the last 2 years and the average proportion of income being paid out as mortgage repayments has declined.
In June 2019, average repayments on a new 80 per cent LVR mortgage required 34.4 per cent of the average gross household income. That was the lowest national average percentage share of income dedicated to mortgage repayments since March 2004.
In March 2008 the repayments to income ratio hit 54.2 per cent.
How long does it take to save a house deposit?
It now takes typical Australian household more than eight and a half years to save for a 20 per cent house deposit according to research released yesterday by ANZ Bank and CoreLogic.
That is assuming the household saves 15 per cent of their income. In mid-2018, the time taken to save for a deposit was, on average, 9.4 years.
You can compare savings accounts and term deposits at InfoChoice.
Business loan deals hotting up for summer
Lenders are sharpening their rates and offers and launching special discounts and promotions in their hunt for new business loan sales.
While business loan rates have not fallen as far as RBA's cash rate and rates on business savings products are near zero, the deals being offered are enticing for new borrowers.
"Small business owners need to shop around to find good rates on loans, cards and accounts," said Vadim Taube, CEO of financial comparison site InfoChoice.
OnDeck Capital is promoting a no repayments until January 2020 offer. Prospa is offering a no repayments for six weeks deal.
Four top small business loan deals in November 2019
Business lenders are offering discounts, special offers and low rates to try and get business borrowing and investing. Some of the great business finance deals available in November and now listed on InfoChoice include: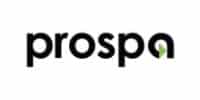 P2P lender Prospa is promoting 6 weeks of no repayments, closing 31 December 2019.
eBroker has unsecured business loans charging 12% pa variable with no application fees (comparison rate depends on term and options).
Valiant Finance's Unsecured Business Loan Advice has rates from 9% pa.
Moula's unsecured loan rates start from 15.95 per cent pa fixed.
You can compare business lenders as well as business credit cards for business and bank accounts for business at InfoChoice.
Most don't know their own business credit score
Going forward into 2020, 2021 and beyond, small and medium sized business enterprises can look forward to loans and rates that are set to suit individual business borrowers.
Instead of a straight rejection or approval from a large bank, small businesses have increasing access to new online banks and business lenders that set rates according to credit scores. The credit score of the business, not the owner.
Cameron Poolman, CEO of OnDeck Capital said many SME owners don't know there is a credit scoring system applying to Australian business.
"47 per cent of SME businesses are aware of business credit scores."
"That's up from 7 per cent in 2018."