Trending Financial News 30 January 2020
InfoChoice's new lowest home loan rate* – 2.44% pa
More lenders have followed Westpac in slashing home loan rates over the last week. The lowest retail home loan rate in Australia (listed on InfoChoice's database of 1800 Australian home loan products from 145 lenders) is now 2.44% pa from Bank Australia's Clean Energy Home Loan's two and three-year fixed rate (OO, P&I) (comparison rates up to 3.50 % pa).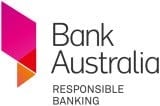 Bank Australia is also cutting rates for owner-occupier borrowers with small deposits – as more lenders accept applications for First Home Loan Deposit Scheme loans.
Other low-rate cheap home loans include:

Well Home Loan's variable rate of 2.72 per cent pa (comparison rate 2.75 per cent pa) with a 100% Offset account and no ongoing fees (OO, P&I, LVR up to 80%).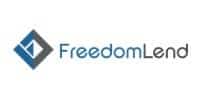 FreedomLend's variable rate of 2.79 per cent pa (comparison rate also 2.79 per cent pa) with no ongoing fees and 100% offset with a Visa debit card.
* The products compared in this article are chosen from a range of offers available to us and are not representative of all the products available in the market and influenced by a range of factors including interest rates, product costs and commercial and sponsorship arrangements
InfoChoice compares financial products from 145 banks, credit unions and other financial institutions in Australia. InfoChoice does not compare every product in the market. Some institutions may have a commercial partnership with InfoChoice. Rates are provided by partners and taken from financial institutions websites. We believe all information to be accurate on the date published. InfoChoice strives to update and keep information as accurate as possible.
The information contained on this web site is general in nature and does not take into account your personal situation. Do not interpret the listing order as an endorsement or recommendation from us. You should consider whether the information is appropriate to your needs, and where appropriate, seek professional advice from a financial adviser. If you or someone you know is in financial stress, contact the National Debt Helpline on 1800 007 007.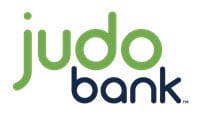 Judo Bank cuts term deposit rates

Online Neobank lender to small business and term deposit provider Judo Bank has adjusted term deposit rates on terms ranging from 6-months to 5-years. From Wednesday 29/01/2020 the new current Judo Bank term deposit rates are:
Judo Bank term deposit rates remain at or near the market leaders in most terms. You can click straight through to Judo Bank's term deposit application page from InfoChoice or compare Judo Bank rates with other term deposits.
What are the chances of a February rate cut?
Chances of a rate cut have dipped sharply as indicated by futures markets trading but have begun rising again as Coronavirus fear grips global share markets.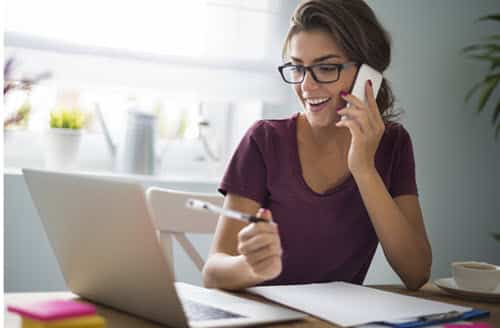 Expectations were trending around 56 per cent for a week or so before the ABS reported Australia's current unemployment rate for December at 5.1 per cent, 0.1 per cent lower than November.
The employment numbers slashed expectations of a stimulatory February rate cut.
How many Australians are unemployed?
The actual number of unemployed people in Australia now (Dec 2019, according to the Australian Bureau of Statistics is 693,100, down 12,900 since November 2019.
There are 8,834,700 full-time workers in Australia, according to the ABS, down 300 full-time jobs in December. There are now 4,146,900 part-time workers in Australia.
Australia's underemployment rate is 8.3 per cent.
Coronavirus and interest rates
The ASX nosedived on Tuesday, following Wall Street and other exchanges caught in Coronavirus fear.
Falls on the ASX have led to rising expectations of a rate cut on Sydney interest rates futures markets. On Tuesday and Wednesday the market priced in a 30% expectation of a RBA rate cut to 0.5%, up from 19% last Friday.
Compare 1800 home loans from Australia's banks and other lenders at InfoChoice and keep up to date with the interest rate outlook.
Saxo ASX share trading fees start at $6.99
Opening a Saxo account is free and, if you're using the ASX, you will pay 0.10 per cent of the trade's value in fees, with a minimum of $6.99. (Terms and conditions)
Saxo's active traders pay 0.07 per cent, with a minimum of $6.99.
How does Saxo online trading work? You can pay by credit or debit card, by cheque or with an electronic funds transfer. You have access to almost 20,000 stocks across 36 global exchanges.
Read InfoChoice's Review of Saxo Capital Markets online trading platform.
Compare Saxo Capital Markets with other online share trading platforms at InfoChoice.
Are you eligible for a First Home Loan Deposit Scheme home loan?
You might be eligible for the scheme if you are over 18, Australian, have never owned a house and:
You're a single with income up to $125,000
You're a couple with taxable joint income up to $200,000
This scheme is not open to friends or relatives buying together. The property must be for living in, not investing. Read more about eligibility rules and how to apply for the FHLDS at InfoChoice.
FULL list of FHLDS lenders
How do you apply for a First Home Loan Deposit Scheme loan?
You apply through any institution on this FULL LIST of FHLDS lenders. Click through to see their current home loans rates as listed on InfoChoice. Below are three selected lenders who are entering the FHLDS this week on 1 February 2020: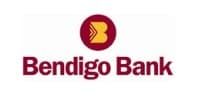 Bendigo Bank current home loan rates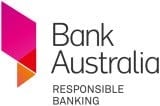 Bank Australia current home loan rates
You can compare these lenders with 1800 home loans from 145 institutions at InfoChoice.
Which big banks are offering FHLDS loans?
The First Home Loan Deposit Scheme is a government backed guarantee covering part of a first home buyers loan, allowing them to apply for a mortgage with a lower deposit, less than 20%.
Two of the big four banks are now offering FHLDS home loans.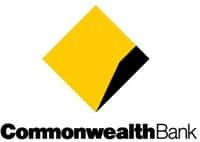 Commonwealth Bank's current home loan rates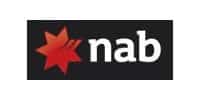 National Australia Bank's current home loan rates
You can compare these FHLDS lenders with other FHLDS lenders listed here or compare them with 1800 home loans at InfoChoice.com.au.
Australia beefs up online security
The Tasmania Cyber Security Innovation Node has been launched in Hobart. The office is the latest addition to AustCyber's National Network of Cyber Security Innovation Nodes, designed to foster and accelerate cyber capability development and innovation.
Online security spending is expected to increase 88 per cent over the next eight years to almost US$270 billion in 2026. In Australia (in 2018), A$3.9 billion was spent on cyber security products and services, up 8% on the year before.


0% pa on purchases and airline gift vouchers!
Virgin Money Australia's Velocity Flyer Visa credit card currently has a 0% pa rate for 14 months on purchases with a first year annual fee of $64, reverting to $129.
This card is promoting a $129 Virgin Australia Gift Voucher giveaway, each year (terms and conditions apply).
Read more about this card and other credit cards that charge 0% on purchases at InfoChoice.