'When people look around, they generally get a better deal'
If you are one of the many millions of Australians who have been angered by big bank reluctance to pass on lower interest rates to home loan borrowers this week, the RBA governor has some sage words of advice.
Philip Lowe is not known for controversial statements or colourful language but this week the quietly spoken governor of the Reserve Bank of Australia did not hold back. In a widely reported speech to bankers in Melbourne he firmly smacked ANZ and Westpac for not passing on the June RBA rate cut in full to borrowers. But he also pointed out that consumers have a responsibility to keep the bankers honest.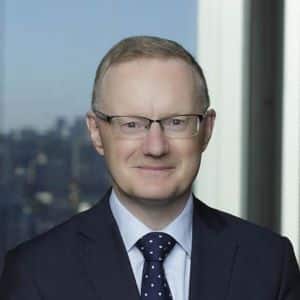 "The 25 million of us living in Australia can make the banks compete more effectively by asking for a better deal and switching," said Mr Lowe.
"The way we get banks to compete with one another is to be responsive consumers.
"We go and search out better deals, we ask for them, and then we switch."
Mr Lowe said he wanted to encourage Australians home loan borrowers to shop around and switch to a better deal "if you're unhappy with the mortgage rate that you're currently paying."
ANZ Bank, in particular, has been criticised heavily by the Reserve Bank governor and the treasurer Josh Frydenberg, for only delivering a 0.18 percentage point cut for borrowers. However, ANZ is not alone is holding back some of the benefits of lower rates from their customers.
Westpac and its subsidiary brands St George Bank, Bank of Melbourne, BankSA and RAMS gave borrowers 0.20 percentage points of rate relief.
Other banks and lenders to retain some of the RBA's rate cut include Queensland lenders Heritage Bank and Suncorp which limited rate cuts to 0.20 percentage points. Virgin Money cut variable home loan rates by 0.22 percentage points.
"We have a responsibility to be profitable," ANZ Bank chief Shayne Elliott told the Australian Financial Review.
"We might have passed on less than others," said Mr Elliott, "but we are still a very, very competitive rate."
Compare the top home loan products from Australia's banks, credit unions, building societies and non-bank lenders here.
The information contained on this web site is general in nature and does not take into account your personal situation. You should consider whether the information is appropriate to your needs, and where appropriate, seek professional advice from a financial adviser. If you or someone you know is in financial stress, contact the National Debt Helpline on 1800 007 007.