Top small business loans in November 2019
Your guide to getting a small business loan
Business loan rates have not fallen as far as RBA's cash rate and rates on business savings products are near zero.
"Small business owners need to shop around to find good rates on loans, cards and accounts," said Vadim Taube, CEO of financial comparison site InfoChoice.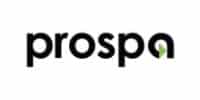 Peer to peer lender Prospa is promoting a no repayments for six weeks offer, closing on 31 December 2019.
Prospa has business loans with rates starting at 1 per cent per month (12 per cent pa). Prospa's rates are expressed as a 'annual simple rate.'
Prospa's fine print says:
"Prospa uses a risk-based pricing model to determine applicable rates using factors such as industry, years in business, cash flow and creditworthiness.
"Rates range from 9.9 per cent pa to 26.5 per cent pa Annual Simple Interest Rate and equivalent Annual Percentage Rates of 17.8 per cent pa to 47.7 per cent pa."
eBroker has unsecured business loans now charging 12.0 per cent pa variable with no application fees (comparison rate depends on loan term and other options).
Valiant Finance's Unsecured Business Loan Advice product has rates from 9 per cent pa variable.
Moula's unsecured loan rates for minimum loan amounts from $5,000 start from 15.95 per cent pa fixed. Moula specialises in unsecured lending to small business. To make an application, all that is required is:
an active business registration number,
six months history of being in business and
a minimum of $5,000 in monthly sales.
You can compare business lenders as well as business credit cards for business and bank accounts for business at InfoChoice.
Business credit scores
Going forward into 2020, 2021 and beyond, small and medium sized business enterprises can look forward to loans and rates that are set to suit individual business borrowers.
Instead of a straight rejection or approval from a large bank, small businesses have increasing access to new online banks and business lenders that set rates according to credit scores. The credit score of the business, not the owner.
Cameron Poolman, CEO of OnDeck Capital said many SME owners don't know there is a credit scoring system applying to Australian business.
"47 per cent of SME businesses are aware of business credit scores."
"That's up from 7 per cent in 2018."
Ondeck Capital uses credit scores to assess business loan applications. The Ondeck free business credit score service uses data from credit reference agency Equifax.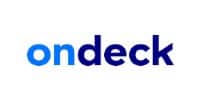 OnDeck Capital offers unsecured business loans with rates set according to the risk profile and the credit score of the business. To be eligible to make a loan application to Ondeck, potential borrowers must:
Have $100,000 gross minimum turnover
Minimum 1 year in business
No bankruptcy
Minimum credit score of 500
Other conditions also apply.
You can use OnDeck's "Know Your Score" service to find out your business credit score.
How do business credit scores work?
Equifax (formerly Veda) have a long running B2B "Swiftcheck" service. Swiftcheck gives you a report on businesses and their credit risk for a fee. Now free business credit scoring is driving a growing 'be-spoke rates' trend for unsecured business loans.
A business credit score is a number ranging from 1 – 1200. The average business credit score according to OnDeck is 769. An excellent score is a number between 833 and 1200. A poor credit score is between 1 and 509.
To improve and maintain a business credit score, OnDeck recommends:
Check your business profile with credit agencies like Equifax.
Establish formal accounts with business partners.
Use only the credit you need.
Keep business and personal finances separate.
Compare loans for small business at InfoChoice.
The products compared in this article are chosen from a range of offers available to us and are not representative of all the products available in the market and influenced by a range of factors including interest rates, product costs and commercial and sponsorship arrangements
InfoChoice compares financial products from 145 banks, credit unions and other financial institutions in Australia. InfoChoice does not compare every product in the market. Some institutions may have a commercial partnership with InfoChoice. Rates are provided by partners and taken from financial institutions websites. We believe all information to be accurate on the date published. InfoChoice strives to update and keep information as accurate as possible.
The information contained on this web site is general in nature and does not take into account your personal situation. Do not interpret the listing order as an endorsement or recommendation from us. You should consider whether the information is appropriate to your needs, and where appropriate, seek professional advice from a financial adviser. If you or someone you know is in financial stress, contact the National Debt Helpline on 1800 007 007.