How to get a basic fee-free bank account
An everyday transaction banking account is a basic necessary tool of modern life.
Australian banks have recently committed to strengthening the protections for Aussies who just need an account to collect their income payments, do their shopping and pay their bills.
But already all Aussie banks offer fee-free bank accounts to people with a pensioner concession card. Many banks also offer fee-free accounts to health care card holders.
You are entitled to ask your bank if they have a basic fee-free everyday transaction banking account. There are plenty of banks and credit unions with great fee-free accounts that you can't overdraw.
How to find a basic no-fee bank account
To find a great everyday transaction banking account for you, look for accounts with:
No monthly account-keeping fees
No ATM fees at most ATMs
Unlimited free electronic transactions
No overdraft facility and
No overdraft interest rate
Eftpos, Visa or Mastercard Debit card
Which banks have basic fee-free bank accounts?
A new banking code of conduct is being developed and will come into force in 2020 binding all 23 of the biggest banks in Australia to providing free, easy basic everyday transaction banking accounts.
These accounts must (at the very least) be made available for Centrelink beneficiaries, farmers in crisis and concession card holders. Banks are required to search through their customer records for people who might be eligible for a fee-free account.
People who receive income from Centrelink, for example, are generally eligible for a fee-free basic bank account.
What is the banking code of conduct?
The banking code of conduct binds has been agreed to by 23 of Australia's biggest banks. It is currently under review by the banks and the competition regulator, the ACCC. The Hayne Royal Commission identified and reported on systemic cultural failures by the banks. The Royal Commission heard that banks were, among other issues, creating unsolicited and unwanted interest-bearing overdrafts on transaction banking accounts.
The new code will "help ensure that the harms to low income consumers so vividly identified by the Hayne Royal Commission are addressed," said the ACCC's Deputy Chair Delia Rickard.
The updated code prohibits informal overdrafts on low or no fee basic accounts and overdrawn fees and dishonour fees.
Under the code, a basic bank account has no minimum deposits, free direct debit facilities, debit card and free unlimited domestic transactions for eligible customers.
The banking code of conduct has another review remaining then it is due to come into force by March 2020.
Basic Bank account vs Savings account
When you use an Automatic Teller Machine (ATM) or an Eftpos terminal in-store to withdraw cash, you must choose the account which you want to access.
You will be asked to choose between Savings, Cheque and Credit.
These labels can be confusing because there are very few cheque accounts anymore and the savings button does not access your savings account.
The savings button on an ATM actually accesses your transaction account. Your transaction account may have a savings account linked to it but it is not a savings account.
A savings account has a reasonable interest rate and very few means of withdrawing or spending money. A transaction account pays little or no interest and offers plenty of ways to transact and make payments.
Here are some basic everyday transaction banking accounts with no monthly fees and no transaction fees: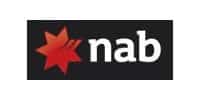 NAB Classic Banking account promises "no monthly fees, ever" and also has no branch withdrawal fees, no cheque fees and unlimited free electronic transactions.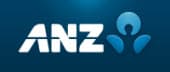 ANZ Access Advantage account waives the $5 monthly fee for concession card holders and other eligible customers. This account has no branch transaction fees and does support Apple Pay.

Suncorp's Everyday Basics account has no monthly fee and no domestic transaction fees except a $10 debit dishonour fee.
You can compare everyday transaction banking accounts at InfoChoice.
The products compared in this article are chosen from a range of offers available to us and are not representative of all the products available in the market and influenced by a range of factors including interest rates, product costs and commercial and sponsorship arrangements
InfoChoice compares financial products from 145 banks, credit unions and other financial institutions in Australia. InfoChoice does not compare every product in the market. Some institutions may have a commercial partnership with InfoChoice. Rates are provided by partners and taken from financial institutions websites. We believe all information to be accurate on the date published. InfoChoice strives to update and keep information as accurate as possible.
The information contained on this web site is general in nature and does not take into account your personal situation. Do not interpret the listing order as an endorsement or recommendation from us. You should consider whether the information is appropriate to your needs, and where appropriate, seek professional advice from a financial adviser. If you or someone you know is in financial stress, contact the National Debt Helpline on 1800 007 007.