Your InfoChoice guide to getting a fast loan within 24 hours
You need cash today. You have bills, expenses, maybe your car needs repairs. Whatever the reason, sometimes we just need money right now.
In Australia, there's a growing number of lenders specialising in quick, fast, online personal loans. Many new lenders don't have branches and don't use paper at all to process loan applications.
You can apply for a loan and get conditional approval in minutes. When you supply the proof of ID and income, you can have your money within hours, probably the same day if you start the loan application early.
How do fast loans work?
Unsecured personal loans for relatively small amounts are the fastest loans to get. Secured personal loans, like car loans, can take longer to process.
Smaller loans are sometimes available to people with bad credit. Some lenders will charge you a higher rate for a low credit score. People on Centrelink may also be able to get approved for a small personal loan if the loan repayments do not consume too much of their payments.
What do I need to get approved for a fast loan?
If you want to get a loan today, get all your information together. Each lender has different criteria but most lenders will require proof that you:
Are at least 18 years old
Are an Australian citizen or permanent resident
Have steady employment or income
Have not been made bankrupt or entered a debt agreement recently.
What you need get approved for a fast loan
This is what you need to get approved for a fast loan today:
Valid email address
Mobile phone number
Bank account and bank statements
Fixed address and a recent utility bill showing your address (maybe)
Payslips to prove your income
Proof of ID (your passport or driver's licence, for example)
Personal loan hacks
Think about these issues before committing to a personal loan:
Do you need this loan?
Can you repay this loan easily?
Do you understand the total costs?
Do you understand the penalties?
Fast loans you can get within 24 hours
There are plenty of responsible lenders listed on InfoChoice which can turnaround a personal loan application quickly. Here are three lenders who specialise in easy, fast, online unsecured personal loans.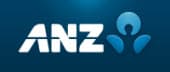 ANZ Bank offers same day funding on the ANZ Fixed Rate Personal Loan if you apply before midday in branch. This loan has a current interest rate of 12.45 per cent (comparison rate 13.32 per cent pa) on amounts from $5,000 to $50,000.
NRMA / RACV / RACQ have personal loans that are approved within 5 business hours and can be funded within 24 hours.
NRMA's Fast Loan, Low Rate for used cars have rates starting at 6.99 per cent pa (comparison rates starting from 7.70 per cent pa).
Fast personal loans you can get within a few days
SocietyOne has fixed rates starting from 7.5 per cent pa (comparison rate 9.51 per cent pa) on loans from $5,000 to $50,000 with a maximum loan term of 5 years.
Harmoney is an online marketplace for loans. Potential borrowers place a listing asking people to invest in their loan.
Harmoney's rates start from 7.69 per cent pa (comparison rate) on loans from $2,000 to $70,000.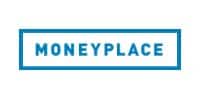 Moneyplace has unsecured personal loan rates starting at 7.65 per cent pa (comparison rate) on loans up to $45,000. Moneyplace has a10 minute online application process with loan funding completed with 2 -3 business days.
Wisr has online personal loans with rates starting at 8.50 per cent pa (comparison rate 8.78 per cent pa). Wisr's online applications take just 10 minutess and funds can be received in your account on the next business day.
You can compare unsecured personal loans from Australia's banks and other lenders at InfoChoice.
The products compared in this article are chosen from a range of offers available to us and are not representative of all the products available in the market and influenced by a range of factors including interest rates, product costs and commercial and sponsorship arrangements
InfoChoice compares financial products from 145 banks, credit unions and other financial institutions in Australia. InfoChoice does not compare every product in the market. Some institutions may have a commercial partnership with InfoChoice. Rates are provided by partners and taken from financial institutions websites. We believe all information to be accurate on the date published. InfoChoice strives to update and keep information as accurate as possible.
The information contained on this web site is general in nature and does not take into account your personal situation. Do not interpret the listing order as an endorsement or recommendation from us. You should consider whether the information is appropriate to your needs, and where appropriate, seek professional advice from a financial adviser. If you or someone you know is in financial stress, contact the National Debt Helpline on 1800 007 007.