Four online unsecured personal loans you can get in minutes
Do you need money fast? Are you looking for a quick personal loan online?
InfoChoice has collected four of the fastest online lenders offering personal loans that can be applied for from a mobile phone, without going to a branch or shuffling paperwork.
And you can get a rate estimate – like a loan quote – from these lenders without any impact on your credit score. If you take up the rate estimate your application may then be recorded on your credit file.
What is an unsecured personal loan?
A personal loan can be secured or unsecured. To get a secured loan the borrower offers up an asset, like a car, that the lender is entitled to possess if the loan is not repaid.
An unsecured personal loan is a loan made without security, just based on the credit score of the applicant. Some loans may be fixed rate or variable.
Can people with bad credit get a personal loan?
If you have a bad credit score, you may find getting approved for a personal loan more difficult. Especially an unsecured personal loan. Some traditional lenders may decline personal loan applications from people bad credit. However other online, marketplace and peer to peer lenders may approve loans for people bad credit scores but charge higher interest to cover the additional risks.
Wisr is an app based online lender that sets rates according to credit scores. A loan enquiry does not affect your credit sore until you get the loan estimate and commit to the loan. Wisr offers same-day loan funding (terms and conditions apply).
A Wisr loan application can take minutes on a mobile phone or laptop.
Wisr has unsecured personal loan comparison rates starting from 8.78 per cent pa for excellent credit.
Wisr CEO Anthony Nantes told InfoChoice that: "traditional banks can take hours or days to complete the same tasks that we are now able to achieve in minutes."
Wisr unsecured personal loans start at $5,000 minimum to a maximum amount of $50,000 with an application fee of $595 and loan terms from 3 to 5 years.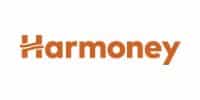 Harmoney is another online lender promoting easy applications and fast funding of loans. harmoney offers unsecured personal loans from $2,000 to $70,000 with comparison rates starting from 7.69 per cent pa for excellent credit.
For bad credit scores, Harmoney can offer loans with higher rates, up to 28.21 per cent pa (comparison rate).
Harmony has an application fee of $500 and a maximum loan term of five years.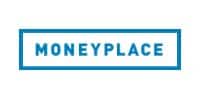 Moneyplace has personal loans up to $45,000 with comparison rates starting from 7.65 per cent pa with 10 minute online applications.
Moneyplace has an application fee of $300 for people with average credit scores, no monthly fees or early repayment fees. For average credit scores, Moneyplace offers unsecured personal loans with variable and fixed rates, all with a comparison rate of 19.48 per cent pa.
There are four Moneyplace loan types – Poor, average, good and excellent credit loans.
Moneyplace says applications are easy and fast whether you are using a phone, tablet or computer.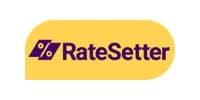 RateSetter has online personal loans with comparison rates starting from 7.84 per cent pa for excellent credit. But Ratesetter welcomes applications from people with not so excellent credit scores.
Ratesetter say they will give you a personalised loan rate based on your basic financial information in about one minute, without affecting your credit score.
Ratesetter offer fast online applications and loan completion. Ratesetter loans have no exit fees or early repayment penalties. Funds can be available in 24 hours.
These four lenders offer fast, 100 per cent online unsecured personal loans but there are many other lenders in this market. Compare unsecured or secured personal loans, car loans, bank account overdrafts or loans for debt consolidation purposes at InfoChoice.
InfoChoice compares financial products from 145 banks, credit unions and other financial institutions in Australia. InfoChoice does not compare every product in the market. Some institutions may have a commercial partnership with InfoChoice. Rates are provided by partners and taken from financial institutions websites. We believe all information to be accurate on the date published. InfoChoice strives to update and keep information as accurate as possible.
The information contained on this web site is general in nature and does not take into account your personal situation. You should consider whether the information is appropriate to your needs, and where appropriate, seek professional advice from a financial adviser. If you or someone you know is in financial stress, contact the National Debt Helpline on 1800 007 007.