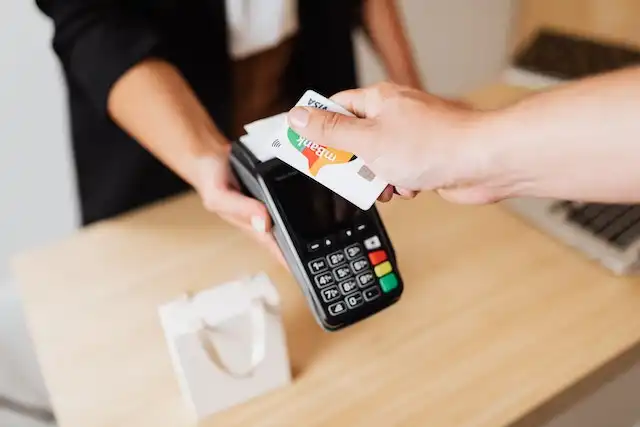 This Christmas, Afterpay is everywhere.
Afterpay is an app which shoppers can use at the checkout or online to pay for goods and services. Afterpay splits the total price into four equal repayments which are deducted from a linked bank account or credit card every two weeks, interest-free.
Buy Now, Pay Later apps are changing the way people spend money
Buy Now, Pay Later (BNPL) apps are popular among millennials, that is young people born between 1981 and 1996. Credit cards are more popular with older generations.
What's so great about Afterpay?
For a start, BNPL apps involve paying no interest and you don't need a good credit rating to get Afterpay.
Once someone signs up, they have up to $500 to spend immediately. If the person makes all their repayments on time, this spending limit usually goes up, to a maximum of $1,500.
Afterpay is accepted by more than 22,000 Australian retailers - online and physical.
There are downsides to BNPL
Afterpay has late fees.
The other way Afterpay makes money is by charging late fees. If you're late with a payment, or there is not enough money in your account to cover an Afterpay repayment, there's a $10 fee, followed by another $7 fee a week later if you haven't caught up.
When you consider that your payments are debited fortnightly, you can soon find yourself struggling to catch up. In theory, if you buy something for $100 and miss two of your four payments, that could mean an additional $20 on your purchase. If you get two $7 fees, that's $34.
As Afterpay doesn't perform a credit check when you apply, you may end up with a spending limit that you can't afford or handle and this can rapidly cause problems.
This one of the credit card vs Afterpay issues; that $500 might seem like easy money, but the repayment schedule is shorter and (possibly) sharper than most credit cards involve.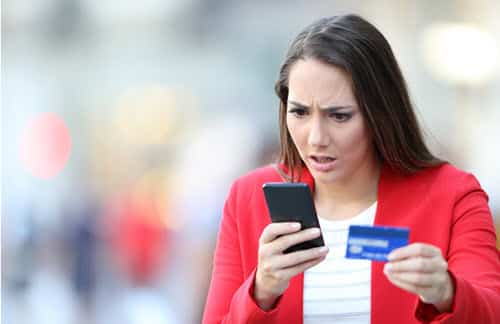 Credit cards vs buy now, pay later
Most BNPL apps offer the four-instalment repayment schedule, which, for smaller purchases, isn't too much of a reach.
However, when your spending limit is $1,500, that's $375 a fortnight in Afterpay repayments.
A $1,500 credit card debt will typically require minimum repayments of three per cent per month, or $45.
Related Links

- Credit Card Comparison
- New credit card rules will change the way you use credit
- Don't wait to get a hold of your Christmas credit card debt
Does Afterpay have Qantas or Velocity Frequent Flyer points?
Some credit cards offer rewards but Afterpay and other BNPL apps don't. If you use a credit card and pay the balance off during the statement period, you could be racking up flights, freebies or at least free travel insurance.
You don't get any extra points on your credit score for making your payments on time with BNPL, either, unlike you do with credit cards.
Is Afterpay better than a credit card?
The answer is yes and no.
Sometimes it is and sometimes it's not. It depends on how you manage money and what you want to buy.
For a relatively small purchase that's at a short-lived promotional price when you're ten days from payday, it might work well.
For larger items or flights, as well as for improving your credit score and having the option to make a minimum payment every now and then, a credit card might work better for your situation.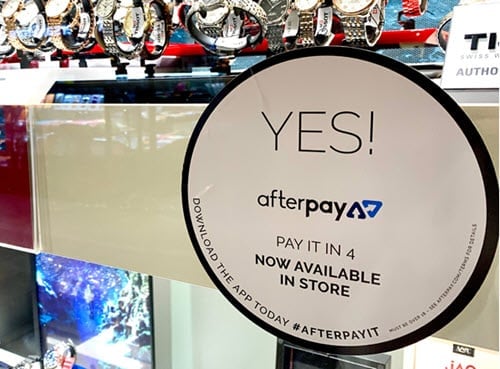 What about other BNPL apps, like zip?
In some ways, zipPay works like a cross between a credit card and Afterpay. There's no interest applied to your balance and you have much more flexibility over your repayment schedule.
If you're looking at a credit card vs zip then you'll see these payment methods do have a lot of similarities. You can make minimum payments on your balance, for a start. However, these minimum payments are set at $40, no matter how much or little your balance is. If you have just $100 on your balance, then your next payment is $40, no negotiation. The same balance on a credit card with an interest rate of 18 per cent would see you paying no more than $10 as a minimum payment.
Unlike with Afterpay, however, you can choose a monthly, fortnightly or weekly repayment schedule, depending on your circumstances. You'll also get a spending limit of between $350 and $1,000 at sign-up; this is decided by algorithm. The merchant pays Zip a small fee for every purchase, but you'll also pay a fee ($6 per month) if you're carrying a balance at the end of the following month after you make your purchase and every month after that until the balance is cleared.
Compare credit cards from Australia's major banks, credit unions and other credit card issuers at InfoChoice.
The products compared in this article are chosen from a range of offers available to us and are not representative of all the products available in the market and influenced by a range of factors including interest rates, product costs and commercial and sponsorship arrangements
InfoChoice compares financial products from 145 banks, credit unions and other financial institutions in Australia. InfoChoice does not compare every product in the market. Some institutions may have a commercial partnership with InfoChoice. Rates are provided by partners and taken from financial institutions websites. We believe all information to be accurate on the date published. InfoChoice strives to update and keep information as accurate as possible.
The information contained on this web site is general in nature and does not take into account your personal situation. Do not interpret the listing order as an endorsement or recommendation from us. You should consider whether the information is appropriate to your needs, and where appropriate, seek professional advice from a financial adviser. If you or someone you know is in financial stress, contact the National Debt Helpline on 1800 007 007.