How many home loans have rates under 3.5 per cent pa?
There are now more than one hundred variable rate home loans for owner occupiers listed on InfoChoice with comparison rates under 3.5 per cent pa.
Scroll down for the FULL LIST of InfoChoice's TOP 100 Low Rate variable home loans.*
"Switching from 4.5 per cent to 3.5 per cent can reduce your repayments by around $50,000 in total over the life of the loan," said Vadim Taube, CEO of InfoChoice.
According to the InfoChoice refinancing calculator, a switch from a 4.5% pa, 25-year, fairly modest $300,000 home loan to a 3.5 % pa home loan could reduce repayments by $49,688.02 over the loan and more than $160 every month.
Monthly repayments could drop $165.63, from $1,667.50 to $1,501.87.
Right now, on InfoChoice some of the great home loan deals* for buyers and refinancers under 3.5 per cent pa include:

UBank's 2.84 per cent variable comparison rate (OO, P&I) for amounts over $200,000. There are no fees on this loan unless you choose a fixed rate lock option (for $395). This loan is online!
Athena Home Loans has a 2.80 per cent pa comparison rate on a variable rate loan for refinancing owner-occupiers (P&I) charging a headline rate of 2.84 per cent pa. Athena achieve a lower comparison rate by promoting a loyalty bonus – a discounted rate for borrowers who keep their loan with Athena.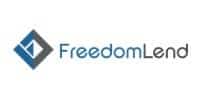 For investors, FreedomLend has a 3.09 per cent pa comparison rate home loan. FreedomLend has a 2.79 per cent pa comparison rate for owner-occupiers.
More than 100 variable rate home loans under 3.5 per cent pa
There are now many more than 100 variable home loan products with a comparison rate under 3.5 per cent pa, now listed on InfoChoice's database of 145 institutions and 1800 home loans.
Most of these are owner-occupier home loans requiring principal and interest repayments but there are some interest-only loans and investor loans among the low-rate leaders now with rates under 3.5 per cent pa.
The FULL LIST:
InfoChoice's top 100 Low Rate Home Loans
More than 100 (variable comparison rate) home loans listed on InfoChoice for owner occupiers (10/11/19):
Compare variable home loans from Australia's banks, credit unions and other lenders here, on InfoChoice's database of 1800 home loans and 145 institutions.
*The products compared in this article are chosen from a range of offers available to us and are not representative of all the products available in the market and influenced by a range of factors including interest rates, product costs and commercial and sponsorship arrangements
InfoChoice compares financial products from 145 banks, credit unions, authorised deposit-taking institutions, non-bank lenders and other financial product providers in Australia. InfoChoice does not compare every product in the market. Some institutions may have a commercial partnership with InfoChoice. Rates are provided by partners and taken from financial institutions websites. We believe all information to be accurate on the date published. InfoChoice strives to update and keep information as accurate as possible.
Comparison rate is based on a secured loan of $150,000 over the term of 25 years. WARNING: These comparison rates apply only to the example or examples given. Different amounts and terms will result in different comparison rates. Costs such as redraw fees or early repayment fees, and costs savings such as fee waivers, are not included in the comparison rate but may influence the cost of the loan
InfoChoice is a leading Australian comparison website for retail banking and personal finance products. We've been helping Aussies find great offers on credit cards, home loans, savings accounts, term deposits, personal loans and car loans for over 25 years. Our mission is to help consumers make an informed purchasing by bringing together the most comprehensive list of financial products on the market today.
At InfoChoice, we strive to be:
• Comprehensive. We compare more than 3500 individual products from 145 providers within Australia to offer you the best value.
• Informative. We know how important it is for you to crunch the numbers before buying. Our calculators help you understand the cost of different products over the long term and show you the potential savings.
The information contained on this web site is general in nature and does not take into account your personal situation. Do not interpret the listing order as an endorsement or recommendation from us. You should consider whether the information is appropriate to your needs, and where appropriate, seek professional advice from a financial adviser. If you or someone you know is in financial stress, contact the National Debt Helpline on 1800 007 007.