It's an oft-asked question.
From spruikers, to investors, to potential investors and self proclaimed 'gurus', each of these classes has either asked, or been asked, if there is a secret to property investment?
The short answer is no. There is no one big secret to property investment.
But being professional in your approach to investment possibly comes closest to a golden rule for property investors.
While 'secrets' make for catchy headlines, property investment takes an enormous amount of research and due diligence, made easier by sites such as InfoChoice.com.au, knowledge of the market and well-planned strategies.
Tax and property investment
Research and knowledge is crucial when you consider how the Australian Tax Office (ATO) views the typical Australian property investor:
So the ATO's data indicates a typical property investor earns around the average wage, owns one investment property only and is likely to be older. However with almost one third (29%) of investors now owning at least two properties (including ten per cent with 3 or more), the ATO is unlikely to be terribly forgiving if are not completely professional in your management of your investment portfolio.
The golden rule for investing
The golden rule, the secret, of effective property investing is be professional, take a business approach, do research and have a finance plan.
Metropole CEO Michael Yardney believes that to grow an extensive portfolio, investors need a business attitude, including a business plan and finance strategy.
"Have a business plan and finance strategy
"I have seen some investors, those who treat their investments like a business, become very rich, said Yardney in his popular blog, propertyupdate.com.au.
"They do this by understanding the system and getting the right type of finance, setting up the correct ownership and asset protection structures and knowing how to legally use the tax system.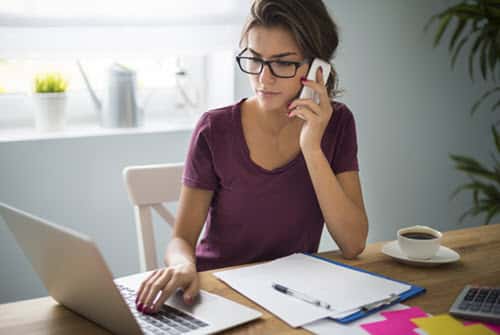 A professional approach to property investment
Treating investments as a business comes at a time when the industry's governing bodies are also attempting to adopt more professional, business-like approaches to their work.
Real Estate Institute of NSW President Leanne Pilkington recently spoke about the training and education reforms to real estate in NSW.
"They went through Parliament back in March of 2018, said Ms Pilkington, "It has taken two years for the regulations to be written.
The REI has been working diligently with the government to improve the standards of education and training.
Leanne Pilkington is focused on making real estate a profession and give clarity to buyers regarding the professional standards an agent has achieved.
"Not every agent will be a professional or be part of the profession, she said.
"They won't be able, because they will have to have a certain amount of experience, a certain amount of education.
"So, there will be a pathway to become a part of the profession, but not everybody will choose to go down that pathway, said Ms Pilkington.
"That's for them to decide.
But consumers will have that information and can decide which agent they prefer said Leanne Pilkington.
If an investor is taking a business approach to their investment strategy, they are likely to partner with agents who have qualifications and who may be able to advise on financing, tax and other relevant requirements.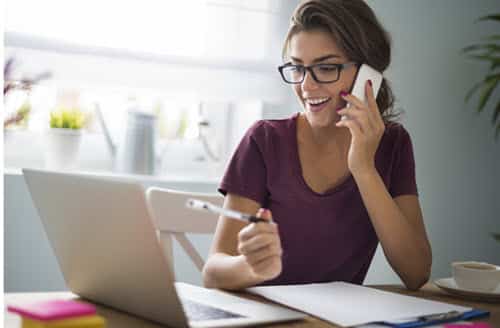 The business of property investment
Treating property investment as a business, especially if you are attempting to build a portfolio, can help your wealth creation strategy.
The key points to consider are:
Getting the right type of finance
Setting up the correct ownership and asset protection structures
Knowing how to legally use the taxation system
Choosing the right asset
Knowing the costs
Building capital growth
Understanding cash flow
Knowing how to leverage equity to build wealth
Do your research and due diligence
The above points correlate closely with building a business and essentially that's what property investment is: business.
So, is there one big secret to property investment success? No.
It's just work, strategising, research, comparing, being informed, being professional.
It's taking a business approach, which means being smart and making well informed choices.
Compare 1800 home loans from 145 Australian banks and other lenders at InfoChoice.
This article is not financial advice and is not written by a financial adviser. This article is intended as general news and information only. Seek your own professional personal advice before making investment decisions.
InfoChoice compares financial products from 145 banks, credit unions and other financial institutions in Australia. InfoChoice does not compare every product in the market. Some institutions may have a commercial partnership with InfoChoice. Rates are provided by partners and taken from financial institutions websites. We believe all information to be accurate on the date published. InfoChoice strives to update and keep information as accurate as possible.
The information contained on this web site is general in nature and does not take into account your personal situation. Do not interpret the listing order as an endorsement or recommendation from us. You should consider whether the information is appropriate to your needs, and where appropriate, seek professional advice from a financial adviser. If you or someone you know is in financial stress, contact the National Debt Helpline on 1800 007 007.