Top low-rate home loan deals in January 2020
Are you looking for Australia's lowest rate home loan?
There is no better way to ensure you are getting a good home loan deal than comparing your comparison rate with other rates in the market.
A low rate home loan is a great way to keep the lid on mortgage costs and ensure you are not paying more than you need to maintain a home loan and pay off a house.
Here's what you need to think about when you're comparing.
The loan's interest rate
The biggest factor is the interest rate because you'll be paying it for years, so it needs to be affordable. You should start your comparison there as the interest rate is the biggest determiner of how much you'll pay monthly, annually and in total.
One way of comparing loans is to pick out the lowest home loan rate in Australia and work up from there. If this product suits you, then great, but you may also be looking for additional features like a redraw facility, penalty–free overpayments and low annual or monthly fees.
Once you find a product that combines everything you're looking for in the most affordable package, you may have found your ideal home loan.
Your eligibility for a lower rate
Borrowers looking for a low loan–to–valuation (LVR) ratio loan may find themselves in a position to grab better rates.
If you have $100,000 in equity and you're looking for a loan of $200,000 to buy a $300,000 property, you have an LVR of 66 per cent. This could get you a better rate than someone with an LVR of 90 per cent.
The features of the loan
You may just want a basic home loan with no bells and whistles but most people look for and benefit from a few extra features. You may want a split loan facility, or a redraw facility so that you can access any overpayments that you make, for example.
These features are becoming more standard in even the cheaper, lower rate home loans nowadays, so it's worth weighing up a slightly higher interest rate against penalty–free overpayments.
Offset accounts are also handy products as they can reduce the amount of interest you pay on the mortgage. If you can deposit your salary into your offset each month, or if you have some savings, the money in this account is offset against your mortgage balance, saving you money each month.
How big a deposit does the loan need?
Most loans require you to have a minimum deposit of 20 per cent of the asking price of the property, but if you're a first – timer, you may not have this sort of amount. A home loan that only requires five to 10 per cent might be better, although you'll probably have to pay lenders mortgage insurance.
Now you know what you're looking for, here are some of the lowest home loan rates in January 2020, now listed on InfoChoice.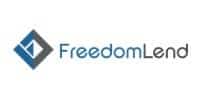 The FreedomLend Owner-Occupied P&I home loan has a maximum LVR of 80 per cent (meaning you'll need at least a 20 per cent deposit).
It's offering one of the lowest home loan rates in Australia – 2.79 per cent p.a. (comparison rate 2.79 per cent p.a.), as well as some useful extra features. You'll have an offset, penalty–free overpayments and a redraw facility, which is a good offering among low rate variable home loans.
The minimum loan amount is $50,000 and the maximum is $1,500,000.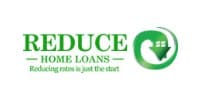 The Reduce Home Loans Home Owners Dream mortgage offers borrowers a three–year fixed interest rate of 2.79 per cent p.a. (identical comparison rate).
It has a maximum LVR of 80 per cent and the loan amounts range from $50,000 to $3,500,000. As with many fixed interest deals, there's no penalty–free overpayment or redraw facility, but you do have an offset account as well as a mortgage offset. This home loan product is for owner–occupiers and you can pay weekly, fortnightly or monthly.
The Aussie Select Basic Fixed Rate home loan has a maximum LVR of 93 per cent, so you only need a seven per cent deposit.
This product offers borrowers a three–year deal at 2.99 per cent p.a. (3.52 per cent p.a. comparison) and while there's no option for overpayments, redraw or offset, there's no monthly fees and you can make overpayments. The exit fee if you decide to refinance early is $535.

UBank's UHomeloan has a variable and comparison rate currently set at 2.84 per cent pa with a $0 application fee, no ongoing fees and no annual fees.
The P&N Bank introductory rate home loan may appeal to first–time buyers who don't have a huge deposit to put down because it has a very high maximum LVR of 95 per cent.
The interest rate is 2.99 per cent p.a. (comparison rate 3.43 per cent p.a.) on loans of between $150,000 and $3,000,000. This deal lasts for 12 months, which is time to build up some equity before switching and you can make penalty–free overpayments.
There's also a redraw facility, as well as an offset account and mortgage account. The exit fee is $395.
Compare these loans with 1800 other home loans from Australia's banks, credit unions and other lenders at InfoChoice.
The products compared in this article are chosen from a range of offers available to us and are not representative of all the products available in the market and influenced by a range of factors including interest rates, product costs and commercial and sponsorship arrangements
InfoChoice compares financial products from 145 banks, credit unions and other financial institutions in Australia. InfoChoice does not compare every product in the market. Some institutions may have a commercial partnership with InfoChoice. Rates are provided by partners and taken from financial institutions websites. We believe all information to be accurate on the date published. InfoChoice strives to update and keep information as accurate as possible.
The information contained on this web site is general in nature and does not take into account your personal situation. Do not interpret the listing order as an endorsement or recommendation from us. You should consider whether the information is appropriate to your needs, and where appropriate, seek professional advice from a financial adviser. If you or someone you know is in financial stress, contact the National Debt Helpline on 1800 007 007.