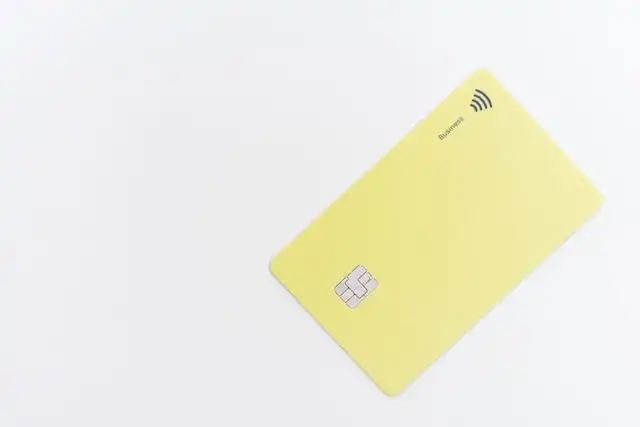 Coles and Woolworths both offer credit cards that you can use in either store, as well as anywhere else that accepts credit cards. Each provider offers its customers different perks and incentives to use with the store or with their partners. There's rewards points and frequent flyer points, as well as platinum extras or low interest rates and annual fees.
Depending on the particular card you choose, you may have your Coles flybuys rewards or your Woolworths rewards membership barcode on the reverse side. One good way to choose between cards and providers is to look at the terms and perks of each card and decide which one suits you most.
Coles credit cards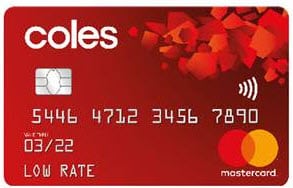 Coles offers three different options -
Each of these cards has a platinum version which Coles will offer you if you apply and you're offered a credit limit of at least $6,000.
The Coles cards earn you flybuys points for each $1 you spend and these points can be converted to Velocity Frequent Flyer points, or you can redeem them for lots of other rewards in the loyalty programme or use them to get discounts on supermarket shopping.
The No Annual Fee and the Rewards Mastercard will earn you more flybuys if you take out at least one Coles insurance policy alongside it. A good example is a No Annual Fee card, a car insurance policy and home insurance will net you 500 flybuys for a $100 shop, whereas a Coles Reward Mastercard on its own will earn 300 flybuys.
A closer look at the Coles credit cards
The Coles No Annual Fee Mastercard offers an interest rate of 19.99 per cent pa, zero interest for six months and no annual fee (just like it says on the tin...).
The Coles Rewards Mastercard also has an interest rate of 19.99 per cent with zero per cent interest for the first six months. The annual fee is $99 and you'll earn two flybuys for each dollar spent.
The Coles Low Rate Mastercard has an attractive interest rate of 12.99 per cent pa with the first six months being interest-free. The annual fee is $58.
Woolworths credit cards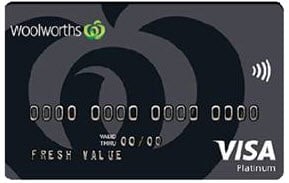 Woolworths offers two platinum reward cards. The Woolworths Everyday Platinum card earns you from one to three Woolworths rewards points per dollar. If you earn 4,000 points, you'll get a $20 Woolworths shopping card. The Woolworths Qantas Platinum card earns you one Qantas Frequent Flyer point for each dollar spent in either Woolworths or in one of the Woolworths Group stores.
The Woolies cards also have a rewards scheme barcode on the reverse so you can rack up your lovely Woolworths money or Qantas points. You can also get up to $50 off your grocery shop at Woolies once a month, as well as selected wines from Cellarmasters and special offers on Woolworths insurance.
More about the Woolworths Credit Cards
The Woolworths Everyday Platinum Credit Card has an interest rate of 19.99 per cent pa and a 14-month zero interest period. There's no annual fee for the first year then $49 pa afterwards.
The Woolworths Qantas Platinum Credit Card has a 20.49 per cent pa interest rate and 14 months of zero interest. The annual fee is $99 for the first year, then $169 pa.
How to decide between Coles and Woolies
The decision boils down to what you're aiming for and what your circumstances are. You also need to use a comparison site and look at a few deciding factors to make your final choice.
1) Standard purchase rates
Most of the Coles and Woolies cards offer similar interest rates. There is, however, the Coles Low Rate card, with its 12.99 per cent rate. If you know you're likely to have a balance on your card regularly then a lower rate is better for you.
2) Cash advance rates
The Woolworths cards both have standard variable cash advance rates of 20.49 per cent pa. The Coles cards, on the other hand, have rates of 19.99 per cent pa. It's also important to remember that cash advance rates start accruing interest as soon as you withdraw the money, so it can get expensive quite quickly.
3) The annual fees
The Coles No Annual Fee and Platinum No Annual Fee cards are the only ones without ongoing annual fees. Sometimes, however, the perks that come with paying an annual fee are worth it because you end up saving more than you spend on the fee. Do the maths to make sure that insurance discounts, rewards points and so on outweigh the fee.
4) The rewards
Coles cards link to the flybuys programme, which earns points per dollar. Woolies cards earn either Woolworths Shopping Cards or Qantas Points and they also serve as your Woolworths Rewards membership card, complete with barcode. If you've already joined one of these programmes, this could tip the choice for you.
5) Points expiry
Coles flybuys don't expire as long as you redeem them at least once in every 12-month period. Woolies points need you to either scan your rewards card instore or use it online at least once every 18 months. The Everyday Platinum card reward points don't expire for as long as the account is open. If you're collecting Qantas Points then you'll need to use them at least once in an 18-month period.
6) Balance transfers
Both Coles and Woolies offer balance transfer facilities at an introductory rate when you come onboard as a new customer. As with most balance transfer cards, your remaining balance will revert to the cash advance interest rate at the end of the introductory period.
7) Currency conversion fees
Coles' classic and platinum Rewards cards don't apply a foreign transaction fee, but the other Coles cards apply a 2.5 per cent fee. Woolworths cards all apply a three per cent fee on foreign transactions.
8) Interest-free days
Coles cards offer a 55-day interest free period on purchases and the Woolworths cards offer 55 days if you pay your full balance off by the statement due date. Balance transfers don't have interest-free days.
9) Platinum benefits
The Coles platinum cards have a personal concierge service while both Woolies cards offer a concierge service and special insurance offers. The Qantas Platinum card offers complimentary travel insurance.
The information contained on this web site is general in nature and does not take into account your personal situation. You should consider whether the information is appropriate to your needs, and where appropriate, seek professional advice from a financial adviser. If you or someone you know is in financial stress, contact the National Debt Helpline on 1800 007 007.