InfoChoice's Five Top investor home loan deals in December 2019
InfoChoice lists and helps you compare home loans from Australia's banks, credit unions and other lenders. InfoChoice lists more than 1800 home loan products now available in Australia.
Every month, lenders are changing rates and deals. InfoChoice tracks the market for the best home loan deals in Australia. Low-rate home loans, packaged home loans, fixed rate loans and variable rate mortgages are all listed on Australia's leading comparison site for banking, loans, cards and accounts, InfoChoice.com.au.
InfoChoice's five top home loans for property investors in December 2019 are below. These loans may or may not suit your personal situation. Compare these loans with other home loans for property investors at InfoChoice.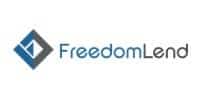 FreedomLend's Investment Special Variable (P&I) 80% LVR loan has an advertised and comparison rate of 3.09 per cent pa. This loan has offset and redraw and a maximum loan amount of $5,000,000.

The UBank UHomeLoan Discount Offer for Investors Variable P&I Rate Loan offers investors variable interest rates of 3.24 per cent p.a. (comparison rate 3.24 per cent p.a.) as long as they're paying principal and interest.
There's a maximum LVR of 80 per cent, as well as repayment flexibility, a redraw facility and also a fixed interest option.
The loans.com.au Smart Home Loan is an online–only product that aims to offer a simpler investor home loan. This interest–only product has a variable interest rate of 3.49 per cent p.a. (comparison rate 3.51 per cent p.a.) and also features flexible repayments and a fee–free redraw facility. There's a maximum LVR of 80 per cent, as well as valuation, settlement and discharge fees.

The UBank UHomeLoan 3 Year Fixed Rate Loan is for investors wanting to pay P&I and the interest rate is fixed at 2.84 per cent p.a. (comparison rate 3.22 per cent p.a.) for three years.
There's NO application fee and this online–only lender promises a streamlined application process. Investors need a 20 per cent deposit. This basic discount loan has no offset or redraw.
Aussie's Aussie Select Standard Fixed Rate (Investment) home loan has a current three-year fixed rate of 3.84 per cent pa (comparison rate 4.14 per cent pa).
Keep up to date with the latest property market outlook at InfoChoice.
Compare home loans from Australia's banks and other lenders.
The products compared in this article are chosen from a range of offers available to us and are not representative of all the products available in the market and influenced by a range of factors including interest rates, product costs and commercial and sponsorship arrangements
InfoChoice compares financial products from 145 banks, credit unions and other financial institutions in Australia. InfoChoice does not compare every product in the market. Some institutions may have a commercial partnership with InfoChoice. Rates are provided by partners and taken from financial institutions websites. We believe all information to be accurate on the date published. InfoChoice strives to update and keep information as accurate as possible.
The information contained on this web site is general in nature and does not take into account your personal situation. Do not interpret the listing order as an endorsement or recommendation from us. You should consider whether the information is appropriate to your needs, and where appropriate, seek professional advice from a financial adviser. If you or someone you know is in financial stress, contact the National Debt Helpline on 1800 007 007.