Instant approval credit cards
If you're in the market for a credit card comparison to find the best credit card deals, you are probably wanting fast approval in minutes, if possible.
Many credit cards now listed on InfoChoice are available online and offer fast application and conditional approval within minutes. Getting instant approval, or very fast approval on a credit card application is now easier than ever before, with InfoChoice.
Related Reading

– How to pay a car loan with credit card ?
– Compare credit card colors
Before you apply for a credit card, work out what you want from a credit card. There are hundreds of credit cards available, offering different features, rates and charges. What features are most important to you?
Do you want to reduce an existing debt? Compare balance transfer credit cards.
Are you looking for rewards and points? Compare frequent flyer, platinum or black credit cards.
Do you want a simple cheap credit card? Compare low rate or a low fee credit cards.
Are you looking for a card for your business? Compare business credit cards.
Credit cards with fast application and fast approval
Do you want a credit card quickly? Do you want a credit card with fast online application and quick approval, in minutes?
You can compare instant approval credit cards at InfoChoice. To make comparing easier, InfoChoice has found some great credit card deals now available in Australia. These credit card issuers offer quick online applications and fast conditional approval (or rejection). Keep reading to find some great instant approval credit cards now available in Australia.
ANZ promises 5-minute credit card applications
ANZ Bank offers some of Australia's most popular credit cards. ANZ Bank promises that an online credit card application can be completed in around 5 minutes. Some of ANZ Bank's leading credit card deals now on offer include: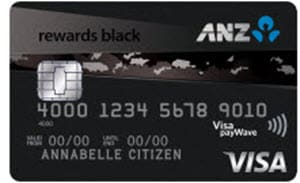 The ANZ Rewards Black Card offers 150,000 bonus Rewards Points when you spend $4,000 on eligible purchases within three months. The ANZ Rewards Black Visa credit card also offers access to airport lounges and a personal concierge service to help you with travel planning, gift ideas and restaurant reservations.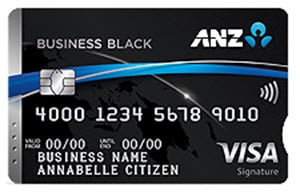 The ANZ Business Black Visa credit card has up to 55 days interest-free and a purchase rate of 20.24 per cent pa. This card can also be linked to Qantas Frequent Flyer and ANZ Rewards schemes.
Other instant and fast approval credit cards now available on InfoChoice include these: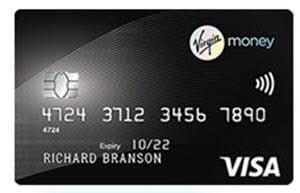 Virgin Money's Velocity High Flyer Visa Credit Card has 0% p.a. on balances transferred for 15 months plus earn up to 100,000 bonus Velocity Points. This card also offers a $129 Virgin Australia Gift Voucher each year (spend criteria and T&Cs apply).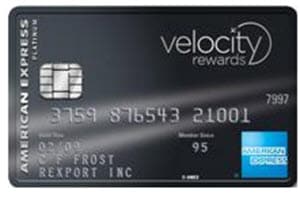 The American Express Velocity platinum credit card has a purchase rate of 20.74 per cent pa and an annual fee of $375. This card is offering 100,000 bonus Velocity Points when you apply online by 12 February 2020, are approved and spend $3,000 on your new Card within the first 3 months. This card also offers a complimentary Virgin Australia return Economy domestic flight between selected cities each year after your first card spend each anniversary year.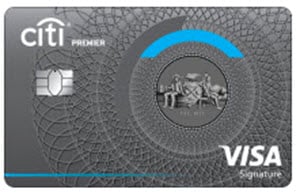 The Citi Rewards Signature Visa Credit Card offers 120,000 bonus points when you spend $4,000 in the first 90 days from account approval. This offer is valid until 31 January 2020. This card also offers a zero per cent balance transfers plus a 1% balance transfer fee. The annual fee on the Citi Signature Card is $199 in the first year, reverting to $395.
*Disclaimer: Citi credit card product names have changed effective 20 Jan 2020 as following: Citi Clear Platinum is now Citi Clear; Citi Rewards Platinum is now Citi Rewards; Citi Signature is now referred to as Citi Premier; Citi Signature Qantas now known as Citi Premier Qantas.