Get a first Home Loan this weekend
Have you been looking around for a first home?
Maybe you are saving for a first home deposit and keeping an eye on the real estate listings, property market outlook and interest rates in Australia?
Depending on your income, expenses, savings history and credit rating, you can get a first home loan application lodged this weekend with approval shortly after. Many online lenders offer very short approval times. Conditional approval can be very quick.
What government assistance is there for first home buyers?
Firstly, have you checked out the First Home Loan Deposit Scheme?
And do you know about state government stamp duty concessions for first home buyers? Check out the InfoChoice Stamp Duty Calculator for more information.
First Home Owner Grants
You may be eligible for assistance from your state government. Eligibility requirements vary between states.
This is a full list of links to state government first home buyer assistance schemes in Australia:
New South Wales
Victoria
ACT
Queensland
South Australia
Western Australia
Tasmania
Northern Territory
Can my parents help me get a first home loan?
Most first home buyers in Australia receive assistance from their parents. 70 per cent of first home buyers do not fund all their own deposit themselves with 57 per cent relying on family assistance according to research by LMI provider Genworth in September 2019.
Some lenders support applications from people getting help from mum and dad, either through gifts of cash or by going guarantor on a home loan.
Where can I buy?
Your budget will help you decide what you can you afford and where. You can use the InfoChoice Where you can afford to buy calculator which will narrow down your property search.
And don't forget to add in the cost of the reports you may have to get when you find a property you love.
Best home loans for first home buyers
The best home loans for first home buyers have low variable or fixed owner-occupier interest rates, reasonable fees (especially exit fees) plus offset and/or redraw facilities. The best rates for first home buyers in Australia now are under 3 per cent per annum. First home buyers can lock in sub-3% pa rates for up to 5 years.
Some of the leading featured mortgage offers for first home buyers (from products now listed on InfoChoice) include: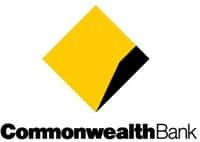 Commonwealth Bank has variable and fixed rate options for first home buyers and, with NAB is one of the two big banks participating in the federal government's First Home Loan Deposit Scheme.
If you have a 30% deposit, CBA has a loan with offset charging 3.22% pa (comparison rate 3.23% pa)
Check out Commonwealth Bank's home loan interest rates at InfoChoice.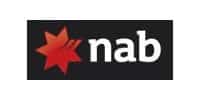 NAB has a special rate for first home buyers with its NAB National Fixed Choice Package 2 Year – Principal and Interest – First Home Buyer Special. The current advertised two-year rate for this product is 2.88% pa (comparison rate 4.34% pa) with redraw but no offset.
Check out NAB's current home loan interest rates at InfoChoice.
For people with a large deposit, St George has variable rate for owner occupiers under 3% – 2.99% pa (comparison rate 30.1% pa) on their Basic Home Loan (LVR 60 – 80%).
Check out St George Bank's current home loan interest rates at InfoChoice.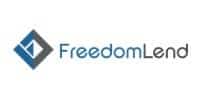 FreedomLend's Owner-Occupied P&I home loan has a maximum LVR of 80 per cent, redraw, offset and one of the lowest home loan rates in Australia – 2.79 per cent p.a. (comparison rate is also 2.79 per cent p.a.). The minimum loan amount is $50,000 and the maximum is $1,500,000.
Check out FreedomLend's current home loan interest rates at InfoChoice.
Your home loan can earn you Virgin Velocity Frequent Flyer points with the RewardMe home loan from Virgin Money.
You can get 10,000 VFF points for every $100,000 borrowed ($300K minimum) plus a further 1,000 Velocity FF Points per loan account every month. So if you have a split fixed and variable loan you will get 2,000 points every month. There is another 30,000 Velocity Points bonus points every 3 years.
The RewardMe fixed rate loan has rates starting at 2.79% pa (comparison rate from 3.26% pa) for three year terms.
Check out Virgin Money's current home loan interest rates at InfoChoice.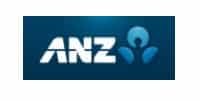 ANZ Bank also has a full suite of home loans including competitive fixed and variable loans for first home buyers. ANZ Bank is not one of the participating lenders in the federal government's First Home Loan Deposit Scheme.
ANZ's fixed rates start from 2.98% pa (4.35% pa comparison rate) fixed for three years.
Check out ANZ Bank's current home loan interest rates at InfoChoice.
Compare these loan rates with other variable rate home loans or other fixed rate home loans at InfoChoice.
The products compared in this article are chosen from a range of offers available to us and are not representative of all the products available in the market and influenced by a range of factors including interest rates, product costs and commercial and sponsorship arrangements
InfoChoice compares financial products from 145 banks, credit unions and other financial institutions in Australia. InfoChoice does not compare every product in the market. Some institutions may have a commercial partnership with InfoChoice. Rates are provided by partners and taken from financial institutions websites. We believe all information to be accurate on the date published. InfoChoice strives to update and keep information as accurate as possible.
The information contained on this web site is general in nature and does not take into account your personal situation. Do not interpret the listing order as an endorsement or recommendation from us. You should consider whether the information is appropriate to your needs, and where appropriate, seek professional advice from a financial adviser. If you or someone you know is in financial stress, contact the National Debt Helpline on 1800 007 007.