Top savings rates in December 2019
The RBA has set interest rates in Australia at all-time lows and may cut rates yet again in the near future. CPI inflation in December 2019 is officially 1.7 per cent pa.
Savers need to be actively managing their savings accounts and term deposits to ensure their cash is earning 1.7 per cent pa or more if they want to ensure their money doesn't lose value over time.
InfoChoice's top at-call incentive savings account rates in December 2019
An incentive saver account gives you a base rate plus a bonus rate for meetin certain conditions each month. These terms and conditions vary between accounts and banks and savers need to choose an account that suits their way of managing money and saving.
"Some of the online accounts from neo banks have the most competitive rates in the market," said Vadim Taube, CEO of InfoChoice.

UBank's USaver and Ultra transaction accounts linked together pay a maximum bonus rate of up to 2.10 per cent pa now including a high base rate of 1.04 per cent pa. These accounts have a sweep function to help savers collect and save their change.

Suncorp's High Interest Growth Saver Account id paying a maximum bonus rate of 1.95 per cent pa in December 2019.
This account allows the holder one withdrawal per month (deposit $200 per month) and still get the maximum bonus rate, including base rate of 0.20 per cent pa.
Citi Australia's Online Saver account is currently paying a maximum bonus rate of 2.30 per cent pa in December (for four months) on balances up to $250,000. The base rate is 0.85 per cent pa.
There is no minimum balance and no monthly fees on this account.
InfoChoice's top term deposit rates in December 2019
Term deposit users need to be looking around and comparing rates from across the market to ensure they are staying ahead of inflation," said Vadim Taube, CEO of InfoChoice.
In December 2019, InfoChoice's top term deposit rates are from online bank brands.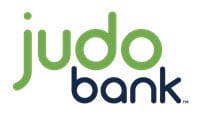 Judo Bank offers a limited range of mostly longer terms. All Judo's rates are among the market leaders and well over the current rate of inflation.
Judo's 12-month term deposits are currently paying 2.0 per cent pa and Judo's maximum rate of 2.50 per cent pa is available on the five-year term.

UBank has pioneered the world's first "Green Term Deposit" that supports investment into green and renewable energy schemes.
Currently UBank is paying up to 1.70 per cent pa on 6-month term deposits.
You can compare at-call savings accounts and term deposits in December 2019 at InfoChoice.
The products compared in this article are chosen from a range of offers available to us and are not representative of all the products available in the market and influenced by a range of factors including interest rates, product costs and commercial and sponsorship arrangements
InfoChoice compares financial products from 145 banks, credit unions and other financial institutions in Australia. InfoChoice does not compare every product in the market. Some institutions may have a commercial partnership with InfoChoice. Rates are provided by partners and taken from financial institutions websites. We believe all information to be accurate on the date published. InfoChoice strives to update and keep information as accurate as possible.
The information contained on this web site is general in nature and does not take into account your personal situation. Do not interpret the listing order as an endorsement or recommendation from us. You should consider whether the information is appropriate to your needs, and where appropriate, seek professional advice from a financial adviser. If you or someone you know is in financial stress, contact the National Debt Helpline on 1800 007 007.