Which savings accounts have higher rates than the big four banks?
NAB and Westpac have announced new cuts to some savings account rates. All four big banks have cut their savings account rates in the last few months. Savers need to be aware that the current rate of inflation is 1.60 per cent. Earning a rate that is less than 1.60 per cent pa means your money is losing value over time.
There are still a few good savings rates and promotions for savers from the big four.
ANZ Bank have a special offer 7-month advance notice term deposit now offering 1.60 per cent pa.
The highest ongoing savings rate offered by a big four bank is now Westpac's Life account with a rate of 1.65 per cent pa.
Just behind Westpac is ANZ Bank's Progress Saver account now offering a maximum bonus rate of 1.60 per cent pa and a base rate of 0.01 per cent. To get the maximum bonus rate account holders need to make at least $10 in deposits during the month and no withdrawals.
The best rates for savers are no longer from any of the big four banks. The best rates are elsewhere.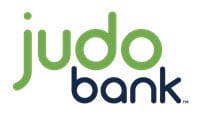 Online banks like UBank, UP and ME have ongoing maximum rates well over two per cent. Neobank Judo Bank has term deposit rates well above the big four bank's term deposit rates.
Which banks have cut savings rates?
NAB has cut the iSaver account rate from 1.86 per cent pa to 1.70 per cent pa effective from 24 October 2019. Other banks have also cut savings rates significantly over the last few months.
"Savers who don't want their money to lose value need to compare their savings account rate with rates from other institutions," said Vadim Taube, CEO of InfoChoice.
"The new online neobanks make applying for a savings account easy so it's not hard to find a better savings rate."
Which banks have the best savings rates?
The banks with the highest ongoing interest rates now on offer on at-call savings accounts are not big four banks.
"For example, ME's Online Savings Account is paying 2.20 per cent if you have a linked ME transaction account and use it four times per month." Said Vadim Taube, CEO of InfoChoice.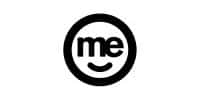 Unlike many savings accounts, ME's Online Savings account doesn't require regular deposits before paying the maximum bonus rate. But you do need to open a linked Everyday Transaction Account and use it four times per month to get the bonus.
"So savers can get a reasonable rate above inflation by looking around and comparing."

UBank's USaver savings account is paying a maximum bonus rate of 2.10 per cent pa when you open a linked Ultra transaction account and put $200 into that account each month. The UBank account has a base rate of 1.04 per cent pa.

Suncorp's Growth Saver Account has an ongoing variable bonus rate of 2.05 per cent when you make $200 or deposits and no withdrawals in a month. The base rate on this account is 0.20 per cent pa. Suncorp promotes quick account opening and an award-winning mobile banking app.
There are other at-call savings accounts now available online and from regional banks and credit unions that deliver maximum bonus rates above the inflation rate of 1.60 per cent. But a great bonus rate is not so great if the rules around getting that rate are too difficult or don't suit your way of saving and spending.
Bank of Queensland's Fast Track Saver account has fairly generous rules around its' bonus rate. Savers just need to be putting $1,000 per month into a linked BoQ transaction account to get 2.50 per cent pa.
Newcastle based Greater Bank is paying 2.35 per cent pa when savers increase their balance each month.
Other banks offer good bonus rates for an introductory period. Savers need to look at the base rate of these accounts to find out how much interest they will be paid after the honeymoon intro period of bonus interest expires.
Some savings accounts feature high maximum rates with base rates of zero or very close to zero. But there are accounts with reasonable base rates. The base rates are never high or spectacular but enough to keep your money growing if you do need to make a withdrawal or leave your cash in an account after the bonus rate has expired.
For example, Rabobank Online Savings High Interest Savings Account has a 2.50 per cent pa maximum rate for four months. The ongoing base rate is 1.05 per cent, which is higher than the base rates on savings accounts from the big four banks and many other institutions.
The Citi Online Saver is paying a max rate of 2.30 per cent pa for four months then reverting to a still reasonable base rate of 0.85 per cent pa.
You can compare savings accounts and term deposits from Australia's major banks, credit unions and building societies at InfoChoice.
The information contained on this web site is general in nature and does not take into account your personal situation. You should consider whether the information is appropriate to your needs, and where appropriate, seek professional advice from a financial adviser. If you or someone you know is in financial stress, contact the National Debt Helpline on 1800 007 007.