When you're looking at savings accounts, it's tempting to just jump at the one that offers the biggest interest rate, but you should stop and think for a few minutes before signing up. There are a few considerations that you need to make before taking a final decision, as that attractive headline rate might come with a few strings attached that will make it unsuitable.
If you don't want to have to meet several conditions each month in order to get a decent rate of return, then you need a savings account with easy or relaxed rules. Thankfully, there are a few, but you'll still need to think and compare first.
The best savings accounts with the easiest rules
One savings account stands out from the rest of the savings accounts listed on InfoChoice because it has no strings attached to its maximum interest rates. In fact, this account just has one rate, not a base rate and maximum bonus rate.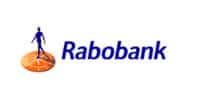 The Rabobank High Interest Online Savings account gives savers 2.50 per cent for the first four months and 1.05 per cent afterwards. There are no other conditions and your linked transaction account can be with any bank.

The UBank USaver Account offers savers an interest rate of 2.10 per cent as long as there's a minimum deposit of $200 each month.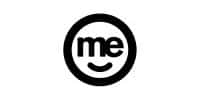 The ME Online Savings Account gives 2.05 per cent when it's linked to a ME Everyday transaction account and you make at least one Debit Mastercard tap and go purchase a week.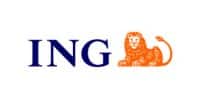 The ING Savings Maximiser gives savers 1.95 per cent when they link this account to an ING Orange Everyday bank account, deposit at least $1,000 per month and make at least five monthly card purchases.
This could work well if your salary goes into your saver as you can make as many withdrawals as you like.
Interest rates are at a historic low right now, so many people are moving their money away from banks that are paying low rates to look for better rates above inflation.
How to earn the bonus rate on a savings account
Very often, the bonus rate is contingent on minimum deposits each month and also on you not exceeding the maximum withdrawals limit each month. Other accounts don't have rules like these, but they may offer no bonus rate, or a smaller bonus.
With some savers, you have to have a linked transaction account with the same bank, which may be problematic (or, indeed, no problem at all), or you may need to make a certain number of card transactions with the linked account each week or month.
These different sets of rules mean that it's important to compare savers before deciding on the one that suits you and your circumstances the most.
Incentive saver account vs intro rate saver account
Your personal circumstances and your own savings style will determine what type of savings account you need to choose - an incentive saver or an intro saver.
Incentive, or bonus, savers, offer you a little extra to make sure you keep on depositing funds. They're great for experienced savers, as you'll be making regular deposits and you'll have the willpower (or salary) to leave the money alone.
Introductory savers offer new savers high interest rates for a few months in order to kickstart the process.
You might not need to make regular deposits and you'll probably be able to make withdrawals without penalties. You'll need to be ready to switch once the introductory period is over, which might not be so convenient.
How much can you save?
You can use a savings calculator to work out how much a particular account could earn you in interest.
Opening a savings account
If you're opening an account with a bank that you already have a transaction account with, then you may be able to do this easily online. If you're approaching a new institution, you'll need to provide proof of your identity. It may also be the case that you'll need to provide proof of residency and age, as restrictions may apply with some products. Some banks need savers to be at least 12 or 13 before they can have an account opened in their own name.
Compare savings accounts from Australia's banks, credit unions and other institutions at InfoChoice.
InfoChoice compares financial products from 145 banks, credit unions and other financial institutions in Australia. InfoChoice does not compare every product in the market. Some institutions may have a commercial partnership with InfoChoice. Rates are provided by partners and taken from financial institutions websites. We believe all information to be accurate on the date published. InfoChoice strives to update and keep information as accurate as possible.
The information contained on this web site is general in nature and does not take into account your personal situation. Do not interpret the listing order as an endorsement or recommendation from us. You should consider whether the information is appropriate to your needs, and where appropriate, seek professional advice from a financial adviser. If you or someone you know is in financial stress, contact the National Debt Helpline on 1800 007 007.