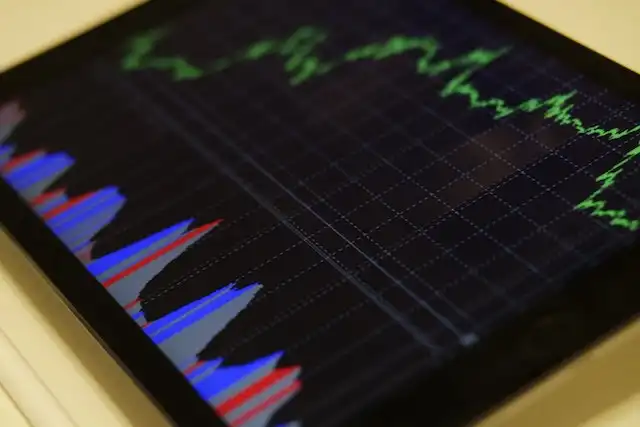 When you invest or deposit your money in a bank, your first priority is getting that initial amount of money back when you want it.
Some of us are comfortable with medium-to-high risk investment products because the rewards can be much better than more conservative funds or accounts.
Others prefer the relative safety of a low-risk deposit and are more patient in the hunt for returns.
If you want a low risk investment that doesn't add to your worries then term deposits may be an ideal solution for you. Of course, you'll need to know more about them before making any commitments, so here's the lowdown.
What Is A Term Deposit?
A term deposit is a savings account that offers a fixed rate of interest on the money you deposit into it. You choose how long you want your money to stay in the account for, with terms ranging from one month to five years. You can't access your funds during this time without incurring penalties like losing some or all of the interest that has accrued.
The biggest advantage to choosing a term deposit over a regular savings account is that you'll get a guaranteed return on your investment. Term deposits have fixed rates of interest, so you'll get the same returns even if the RBA cash rate takes a dip.
Plus, penalties like loss of interest mean term deposits protect your money from the great risk of you wanting to withdraw it and spend it.
Are Term Deposits Safe?
Yes, term deposits are very safe indeed.
Term deposits are simply one of the safest investment vehicles going. Like all money deposited into Australian authorised deposit-taking institutions, they're government-backed so there's pretty much no risk of losing any of your money, barring a serious global catastrophe.
You'll also pay no account fees or maintenance charges while you hold the account so it's all yours.
You'll also benefit from fairly competitive interest rates on your balance.
For example, MyState Bank's Online Term Deposit is currently offering a return of 2.10 per cent pa over 12 months (interest paid annually).
You'll need a minimum deposit of $5,000 for this account, although there are accounts that only require $1,000 to open with them. Use a term deposit rate calculator to compare rates and returns.
In addition to the rates being reasonable, they are also fixed so you know how much you'll have at maturity (the end of the term) because the rates won't be affected by bonus rates or not meeting the deposit or withdrawal rules of a savings account.
A long term deposit account is one of the best ways to stash your money away so it can grow in peace and quiet. You don't have to make any additional payments (because you can't) and there's no other management or maintenance involved.
For example, Bank Australia's 2 year term deposit rate is currently set at 2.30 per cent pa (interest paid annually).
Is A Term Deposit Right For You?
If you have at least $1,000 to invest and you find it hard to resist temptation, then a term deposit might be ideal because you have agreed to leave your money alone and let it grow. You can't withdraw in the same way as you can with a savings account.
Term Deposits Are Backed By The Government
This protection comes from the Australian government's Financial Claims Scheme (FCS) and applies to money placed in an Authorised Deposit-taking Institution (ADI). Under the FCS, funds of up to $250,000 in individual accounts are protected in the event of the institution folding. In essence, you'll get your money, up to $250,000 back if the bank collapses.
The $250,000 limit applies to institutions, not accounts. If you have more than $250,000, you could split the sum between two or more term deposits or accounts at different banks to ensure the whole amount is covered by the government guarantee.
If you have more than $250,000 in two accounts at the same bank, only $250,000 is covered by the guarantee.
The Five Big Benefits of Term Deposits at a Glance:
1) A fixed interest rate: Your money is insulated against changes in the official cash rate, so if there's a fall, you won't lose out.
2) Guaranteed returns: You'll know how much you're going to get back and when because you know your interest rate and how long it'll work on your deposit for. This makes financial planning easier.
3) It's hard to get to your money: Access is restricted so that you really have to want, or need, the money in order to withdraw it before maturity. You'll also be penalised.
4) There are no ongoing fees: Term deposits have no establishment or maintenance fees at all.
5) Your money is protected: Government backing means that sums of up to $250,000 are protected so you don't need to worry about losses.
Are There Any Risks?
If you ever need to withdraw some, or all, of your money before the term ends, then you'll lose some of the interest, either as fees or as a rate reduction. If you think there's a chance you may need to get to the money early then you risk these losses. You also can't replenish the account after a withdrawal to make up the balance.
You May Have an Automatic Rollover
If you forget about your term ending, then your bank may simply roll your matured funds into a new term deposit. This new account may have the same length and interest rate, or it could have a lower interest rate.
If you were planning to release the funds at maturity, you need to let your bank know in advance. The end of a term deposit is a good time to look for a new account so you can take advantage of a better interest rate, for example.
About The Fixed Interest Rates...
The protection against falling interest rates that a term deposit offers is great, but when the rates are rising and your money is locked away on the same trajectory for three, four or five more years, you'll feel you're missing out.
Before you make any decisions, take the time to compare term deposits and savings accounts so that you get the best deal possible.
The information contained on this web site is general in nature and does not take into account your personal situation. You should consider whether the information is appropriate to your needs, and where appropriate, seek professional advice from a financial adviser. If you or someone you know is in financial stress, contact the National Debt Helpline on 1800 007 007.