Term deposit rate update November
Term deposit rates are under pressure as official interest rates fall closer to zero in Australia.
The highest term deposit rate now on offer from one of the big four banks is ANZ Bank's 1.6 per cent pa for a 7-month term.
Other good offers include UBank's 1.70 per cent pa on three, six, seven and eight month terms.
Bank of Sydney has three-month online-only term deposits currently paying 1.85 per cent pa.
In the popular six month term deposit market, the highest rates are between 1.85 per cent and 2.0 per cent pa.
Savers need to be actively looking around and comparing offers from other institutions if they want to keep ahead of inflation said Vadim Taube, chief executive of financial comparison site InfoChoice.com.au.
"CPI inflation is now 1.7 per cent pa so savers really need to be comparing rates and be prepared to move their money to a new banking institution," said Mr Taube.
"All authorised deposit taking institutions in Australia are covered by the Commonwealth government's deposit guarantee scheme, for amounts up to $250,000.
"So Australian can have confidence in switching deposits between banks to get the best rates," sad Vadim Taube.
The highest term deposit rates in November 2019 listed on InfoChoice are from a new entrant to the banking scene – Judo Bank.
One bank is way out in front of the term deposit market
New entrant to the banking scene in Australia, Judo Bank, is a lender to small and medium businesses. For retail consumers, Judo Bank does not offer accounts or cards or loans. Judo has just one product – market-leading term deposit rates.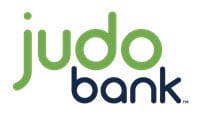 In the six-month and 12-month TD markets, Judo is offering 2.0 per cent pa, 0.2 per cent more than the next highest rate listed on InfoChoice (10 November 2019).
For two, three, four and five-year terms, Judo Bank is currently paying 1.95 per cent pa.
Comparing Judo Bank with big four banks
In comparison, the big four banks all have 12-month TD rates under 1.50 per cent pa.
Commonwealth Bank is paying up to 1.45 per cent pa for a 12-month term.
Westpac and NAB are paying 1.20 per cent pa on 12-month term deposits.
ANZ Bank is paying 1.40 per cent pa on 12-month term deposits.
12-month term deposits (InfoChoice 10 November 2019)
Compare term deposits from Australia's banks, credit unions and other institutions at InfoChoice.
*The products compared in this article are chosen from a range of offers available to us and are not representative of all the products available in the market and influenced by a range of factors including interest rates, product costs and commercial and sponsorship arrangements
The information contained on this web site is general in nature and does not take into account your personal situation. Do not interpret the listing order as an endorsement or recommendation from us. You should consider whether the information is appropriate to your needs, and where appropriate, seek professional advice from a financial adviser. If you or someone you know is in financial stress, contact the National Debt Helpline on 1800 007 007.