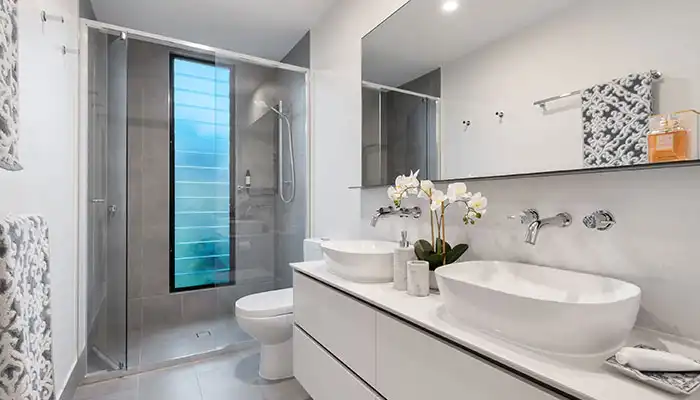 Featured Article By: Now Finance One of the most common tips in "increase your income articles today is to get your spare room on Airbnb and rent it out to tourists or business travellers. You have a spare room, you live in a great area, and you have the personality and confidence to host strangers in your home. So, you're all ready to start making money from Airbnb, right? Almost. Before you jump in, you need to make sure your home and specifically the room is set up to ensure your guests will enjoy their stay, give you a five-star review, and thus help attract more guests to your room in the future. Find our top tips, including why a personal loan may be the best option to get you there.
Turning Your Home Hospitable
Think about these points when preparing your space for Airbnb guests
Comfort: Is your room set up for guests who want to come in and do little more than kick back and relax?
Convenience: What about the guest who may need to do some work in the room, or will be eating in there?
Information: Can you provide public transport timetables, tourist information, or your own local traffic knowledge? When you start to receive guests and know the reason for their visit you can even tailor what information you give them!
Basics: Some Airbnb guests will do little more than check in, sleep, and check out. Are you set up to help these guests get in and out as quickly as they wish to?
Unique: There are numerous reasons why people use Airbnb, but what is it about your room that is unique, that makes people want to come back, and makes you even better than a hotel? Don't ever take the approach of offering a cheap room and complacently thinking guests will be happy because "they get what they pay for.
With those thoughts in mind, let's move onto to the specifics of making your home Airbnb ready.
Your Home is Personal, but is it Airbnb Ready?
Making Your Home Spotlessly Clean
Although most of us are house proud and keep our space clean and tidy, because it's a personal space there may be certain things that we walk past. We decide we don't want to do any dusting this week, or hoover for a few days, and the magazines and books left lying on the floor are fine. If you're inviting guests into your home, you need to be on top of these things all the time, keeping the whole house tidy and not just doing the obvious daily cleaning in the guest room. Depending on how much time you have, your budget and how much profit you want to make, and if you don't want to do it yourself, hiring a cleaner for a couple of hours a day could prove to be money well spent.
Take Your Own Personal Items Out of the Room
This may not be a problem for you, but there are plenty of us that have spare rooms used as glorified storage spaces, or you might even have been using yours for functional reasons like as a walk-in wardrobe. Whether your spare room has been empty for months or has been serving some purpose, now is the time to ensure it is cleaned and cleared. A simple rule of thumb here: anything that a guest wouldn't need or use should be removed. This should include any personal hygiene items, clothes, valuables and gadgets, and anything containing personal information. Even a box under the bed or in the cupboard is not acceptable for these things. You're selling your guest a space to make their own whether for a few hours or a few days. Nothing of yours should get in the way of that.
What Personal Items Can You Offer Guests?
While it is important that you do remove personal items out of the room, there are some things you can offer your guests. Let's say you have a TV in the room. That can be hooked up to your cable, or if you have a DVD player in there you can offer them your movie collection. Likewise, if you have magazines or books, it's a nice touch to offer these to your guests if they wish to read them. Whether you want to place some of these in the room or not is up to you. We'd suggest you stick to local information in the room, and have your magazines, books, and DVD's available on a shelf somewhere else in your home.
Investing in Your Space
Now you've got the foundation of your Airbnb space ready, it's time to think back to those bullet points from earlier and start to look at how you can invest in your space. We recommend you think "investment as much as possible when both setting up and then managing your Airbnb space. From the things in the room to hiring a cleaner, spending time and money on your space will allow you to make more money and get better guest reviews. From our earlier list let's assume the essential furniture pieces are a given. A bed, a desk, and a comfortable chair should be the absolute minimum in your room. For guests that may stay longer a chest of drawers is a useful addition (who really likes living out of a suitcase?) and can also double as your TV space. If you have a larger room you could also invest in a sofa or chair bed, which could increase your income as you may be able to accommodate families or those travelling in a pair but who don't wish to share a bed. Having a divan bed is also useful for creating additional storage space, which will be useful for some of the additional items you should invest in, both for the guest room and your home in general:
1. Extra blankets, pillows, and towels.
2. A travel cot or crib: If you accept guests with babies that could open up your opportunities with Airbnb massively.
3. Air mattress: To allow you to accommodate an extra guest/larger groups if you have no space for a sofa or chair bed.
4. Alarm clock: Opt for a digital clock where the display can be turned off, you don't want guests' memory of their stay to be a "tick tock that stops them trying to sleep.
5. Paper towels, toilet paper, and general use wipes.
6. Shampoo, conditioner, shower gel and liquid hand soap.
7. Hair dryer.
8. Disposal razors and shaving creams or gels.
9. Toothpaste and toothbrushes.
10. Microwave and toaster.
11. Teapot.
12. Salt, pepper, sugar, and cooking oils.
13. Coffee maker and kettle.
14. Cooking utensils including pots, pans, knives and a chopping board.
15. Air fresheners.
16. Vacuum cleaner.
You may already have a lot of these, so use this as a checklist to help you have all bases covered when your guests arrive.
Go the Extra Mile to Guarantee Guests a Great Night's Sleep
The nightmare scenario for you as an Airbnb host? The answer will be specific to you, but quite high on anyone's list of worries is that you spend a lot of time and money trying to create a fantastic room and experience, only for your guest to have a terrible night's sleep. In the majority of cases, your guests' sleep will form the foundation of their experience and be the thing that stays with them. While some things are out of your control, there are plenty of ways you can ensure your guests have an undisturbed sleep.
Install blackout blinds: Some guests will be happy waking up with the sun, but others, particularly in the summer, may prefer to rely on their alarm clock.
Buy a mattress topper: A pillow top feather option is better than a foam one. You can't please everyone with your choice of mattress but a topper will at least ensure comfort for all.
Spend more on sheets: Go premium with your bedding to guarantee comfort and warmth.
Buy different duvets: While you should buy additional blankets, having duvets of different thickness that you can change seasonally is also worthwhile. Not all guests will enjoy sleeping under the weight of additional blankets, even if they are keeping them warm!
Eye masks & ear plugs: These are a great optional extra to have on hand. They're not expensive and not all your guests will use them anyway.
Buy a small fan: You don't necessarily need to invest in a full air conditioning unit if you don't already have one, and you don't want a large fan that will be noisy and disturb your guests. Just place a small fan in the room for guests to use should they like it a little cooler. This could be an essential in the summer!
Presenting Your Space
The final step to ensuring your home is Airbnb ready is presenting the space in a welcoming manner. This is very simple to do and will prove a welcome touch with guests, especially those who have had a long journey or an intense day in a business meeting. Ensure you have:
1. Towels folded on the bed with toiletries on top.
2. A welcome note on the pillow with any essential instructions. This is especially useful if you won't be home when the guest arrives or are unlikely to see much of them during their stay.
3. Left local information on the desk in the room.
4. Replaced the air freshener unit.
As part of your welcome you may also choose to have beers or wine at hand for your guests, fresh vegetables in the fridge for cooking something simple, and fresh flowers in the room.
You're Nearly There!
If you want to become an Airbnb host but feel overwhelmed by what you need to do, don't be! Airbnb itself has plenty of great guides and a community forum where you can ask for advice and ideas, while if you need assistance in buying the things you need to get your home ready a personal loan could help you to do this. A personal loan can be a great way to invest into your venture with a lower rate than most credit cards. By taking out a personal loan, it gives you the opportunity to pay the loan back over a set time whilst you reap the benefits of air bnb in between. Don't get trapped by the ease of your credit card, explore your options. Remember that your Airbnb hosting is an investment. Look at it over the long term and you'll realise what a fantastic personal opportunity it is! Compare your personal loan options now. Updated: November 2017